Adam Brayton Real Tree Custom
Gas To Flat: Real Tree Prototype
Red Bull Hardline is one of the most insane events on two wheels. Athletes from around the world gather on a Welsh hillside to take on one of the most difficult racetracks.
Conceived and built by the Atherton Family, the track is a series of huge features, such as huge road gaps, gap jumps of upto 90ft and technical rock drops. In-between each feature is some of the toughest technical downhill on a very uncompromising surface.
For 2022, Nukeproof have 3 riders who have accepted the invitation of taking on the challenge. Adam Brayton and the Continental-Nukeproof Factory Racing pair of Chris Cumming and Ronan Dunne.
With Chris and Ronan on their custom World's bikes, its only fair we spoilt Grandad, Gas to Flat; Adam Brayton with his very own "Dream Bike".
Once again Painted by the skills of Elite Refinish, Belfast, this custom Prototype is inspired by Adam's surreal love of anything "Real Tree Camo". On any given Sunday you may see (or may not see) Adam walk the street of Keswick decked in some Rouge real tree gear, it's an acquired look.

Prior to the launch of the Nukeproof MegaWatt E-Bike, Adam had "Real Tree Tape" camouflaged his bike to "keep it hidden" (it looked horrendous). Hardline seemed a fitting time to called in the best in the business, Jonny at Elite Refinish and do it properly. Countless hours have been spent hand airbrushing this vessel to give it an absolutely stunning detailed finish.
---
The detail in the paint is incredible, see the below images. A huge thank you to Sam at Hope Technology for supporting the build with a fresh set custom "Gas To Flat" custom build kit.
Want to know more about what the bike Adam is actually riding? You are going to have to wait until next year, safe to say it will have been well and truly tested.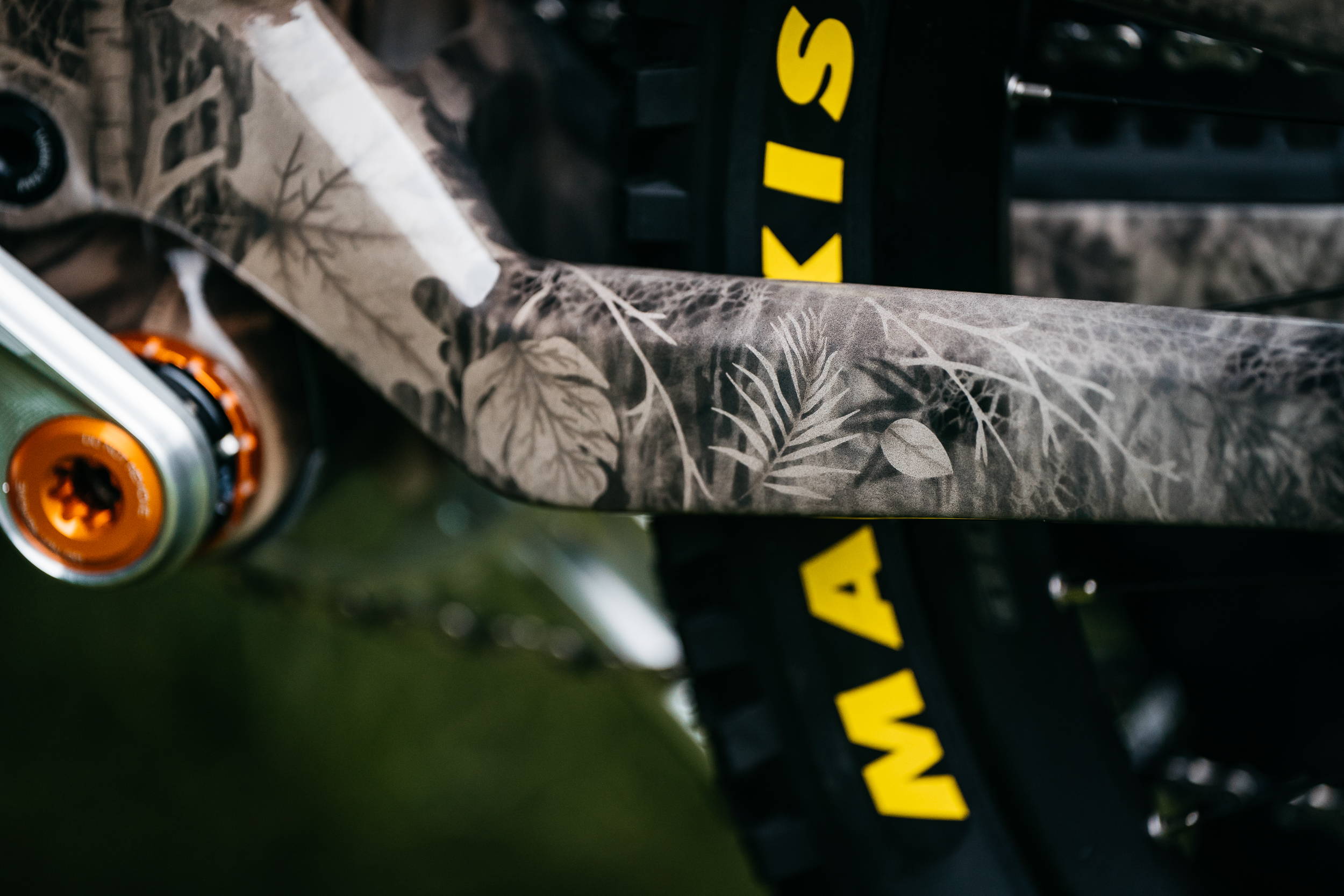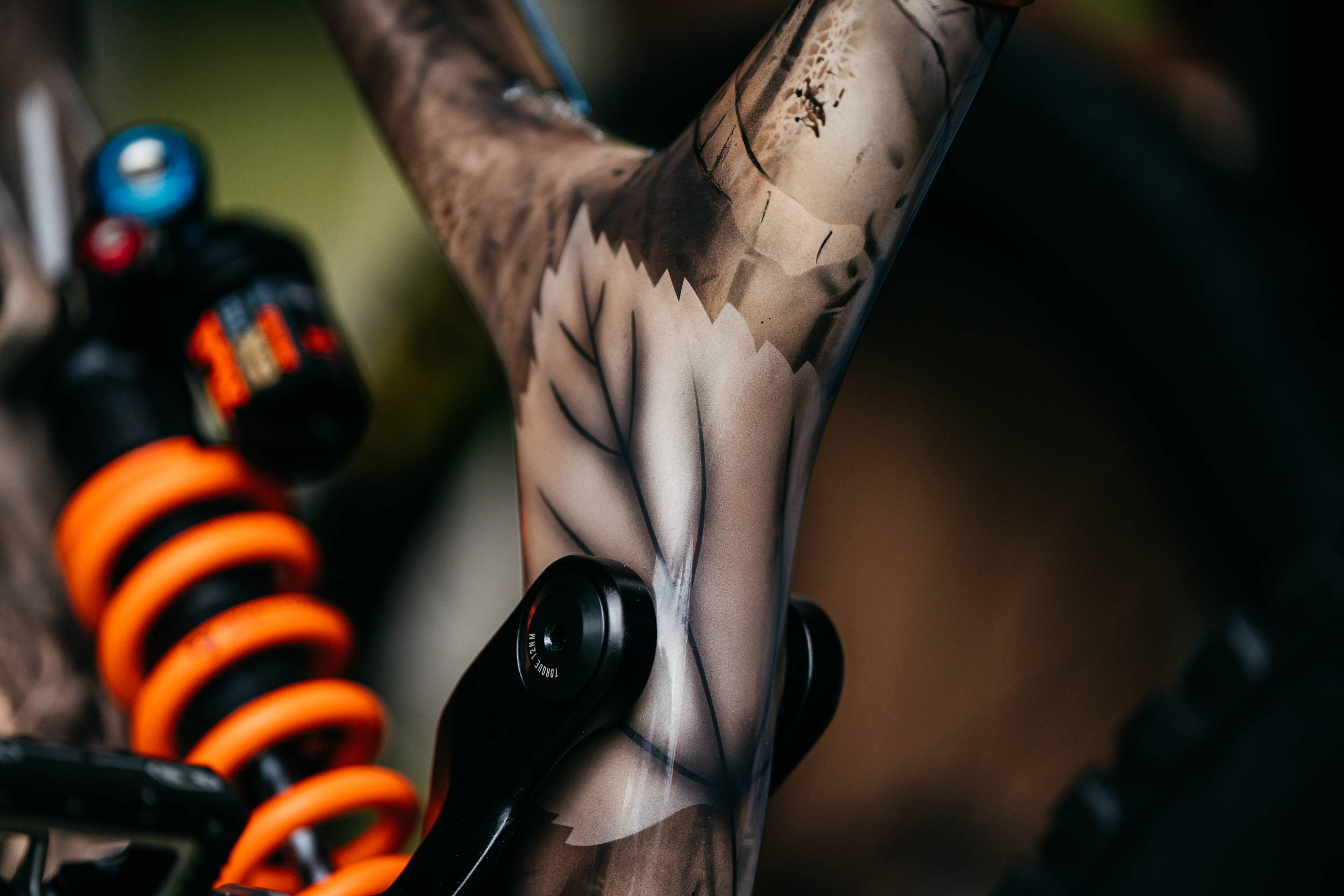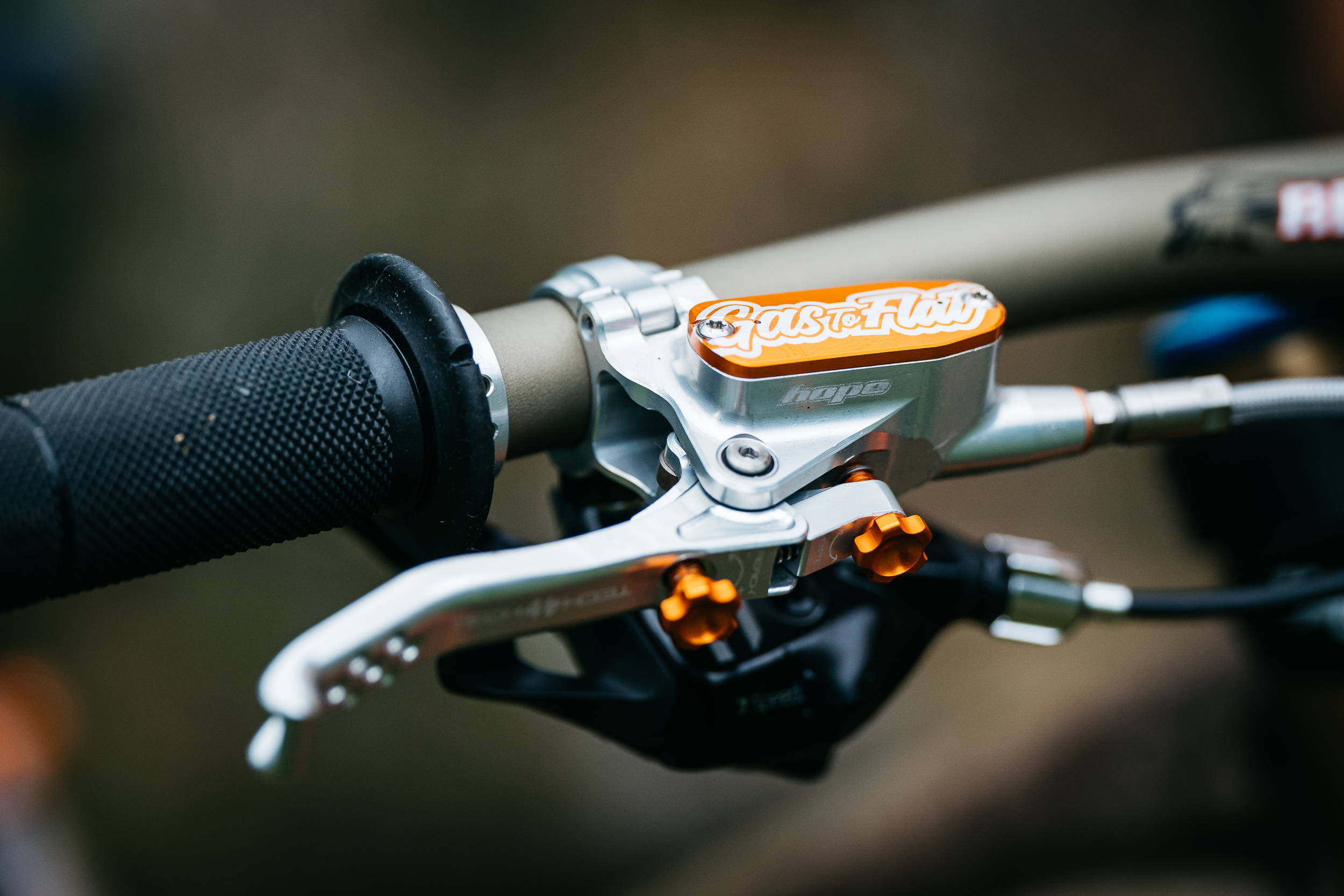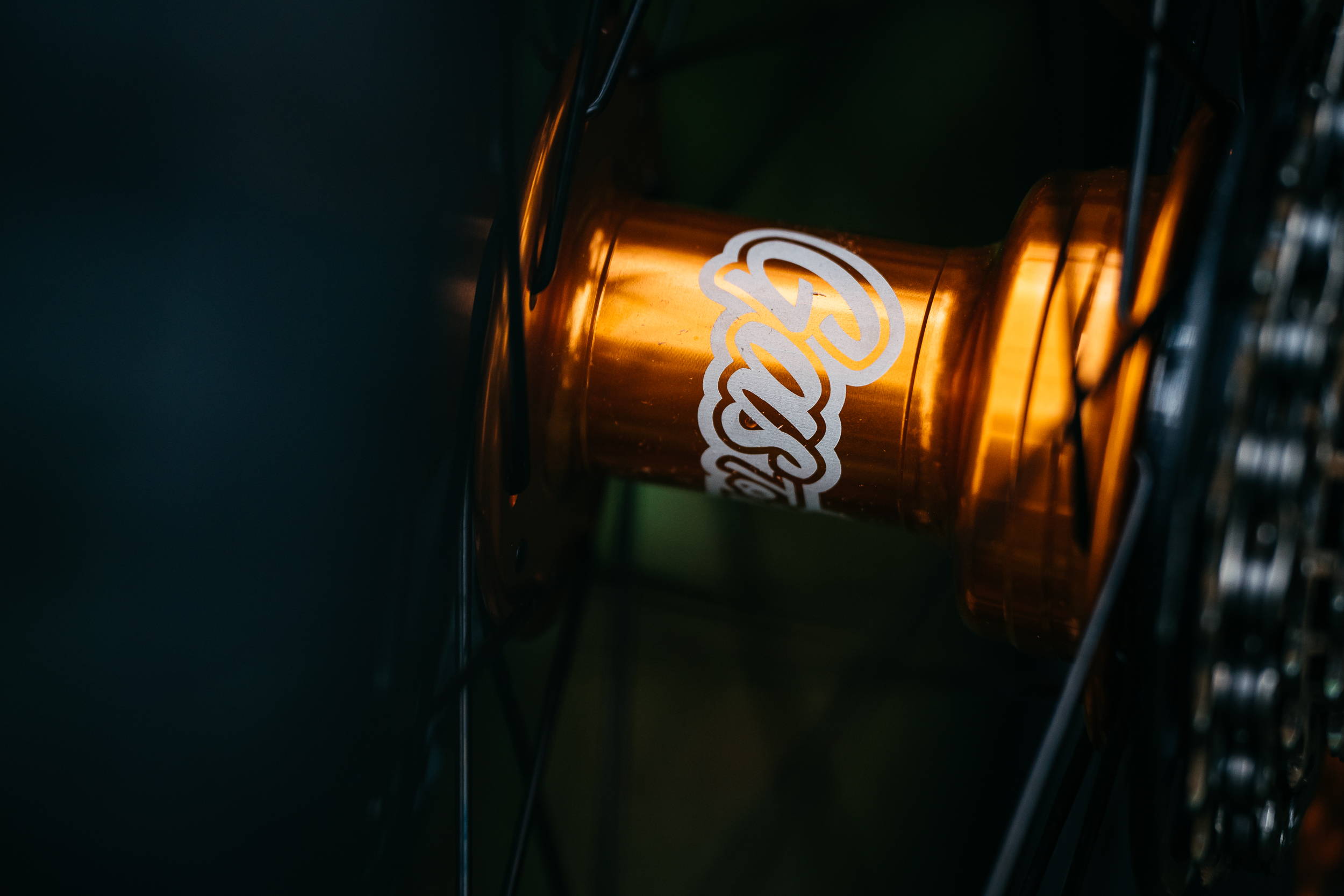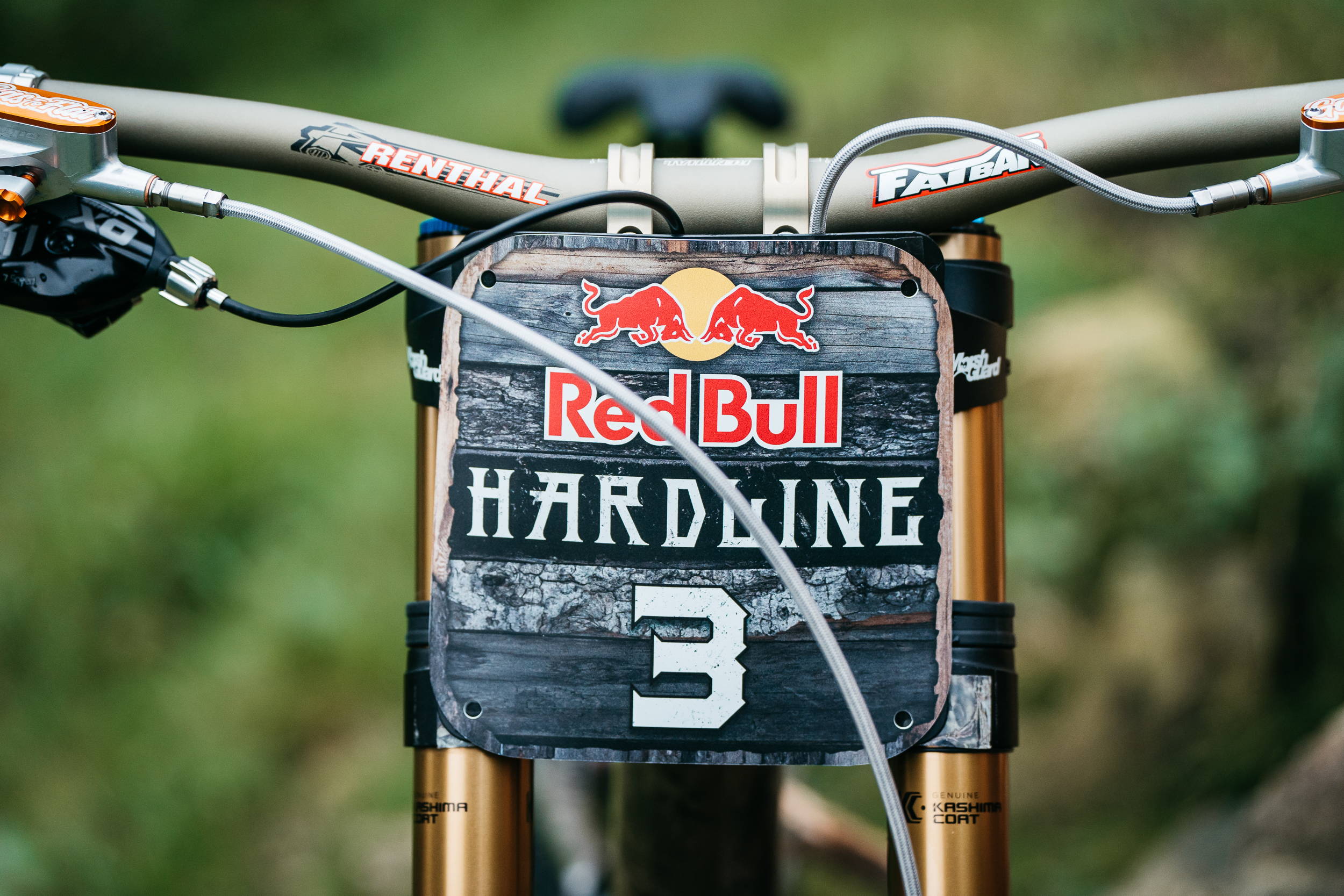 Check out Adam Buiding the new steed, as well as his first day shaking it down (at Hardline!)
#gastoflat
---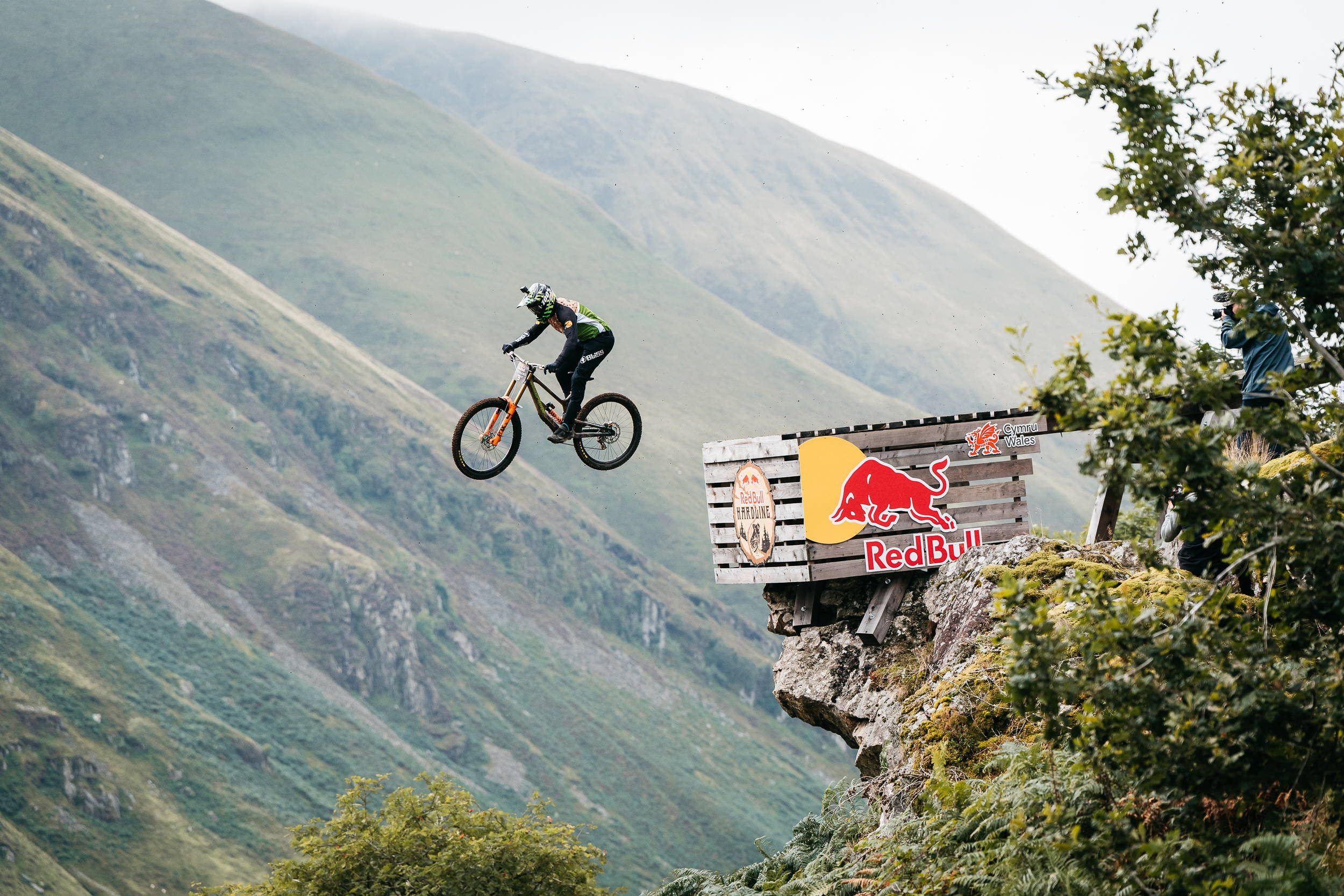 Testing the Red Bull Road Gap
Please note, you will be subscribed to your newsletter by signing up to this competition, all our emails are relevant product and race news, and we don't believe in spam. If you would like to Unsubscribe, please click manage preferences in the first email you recieve.
---