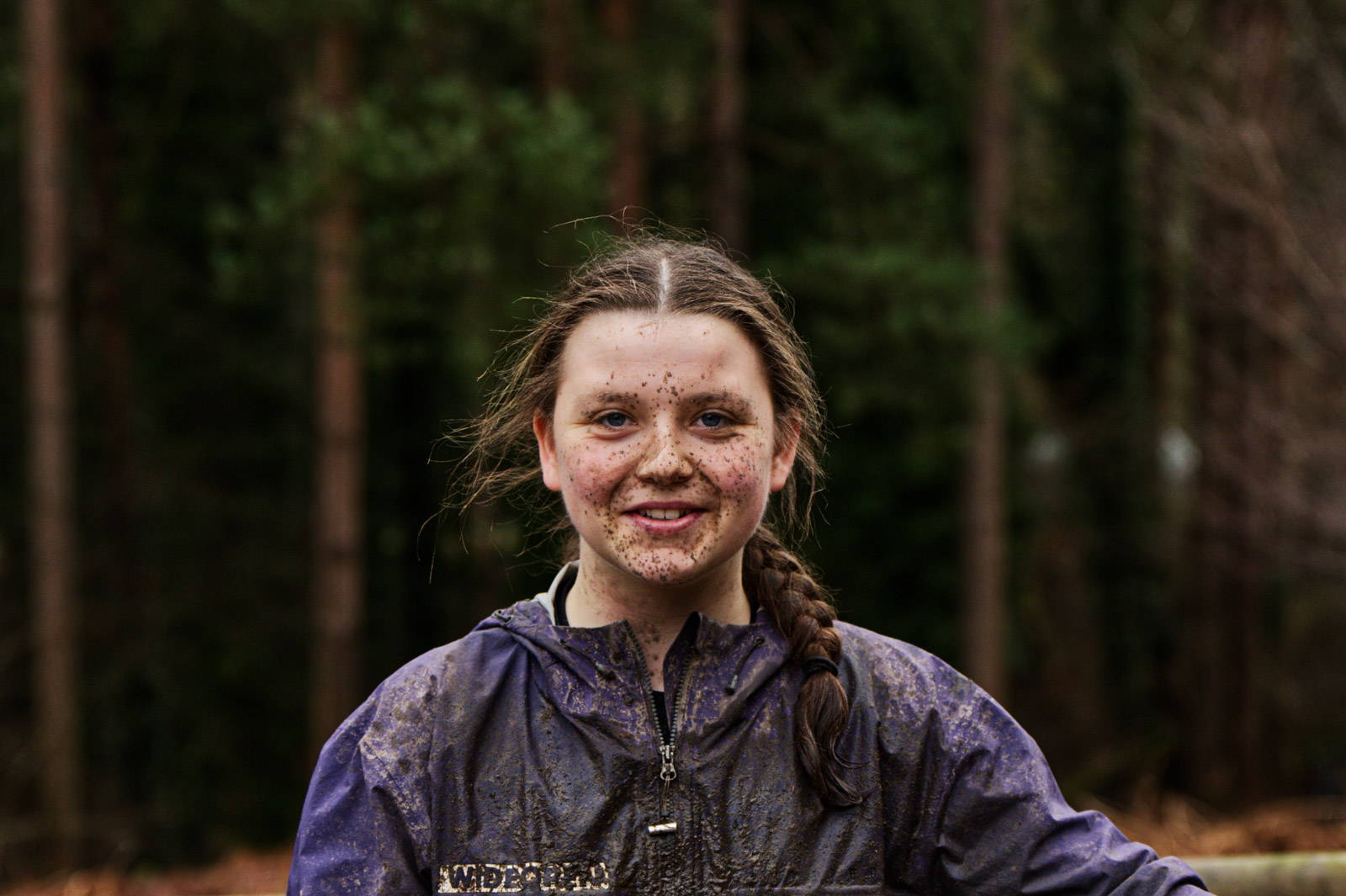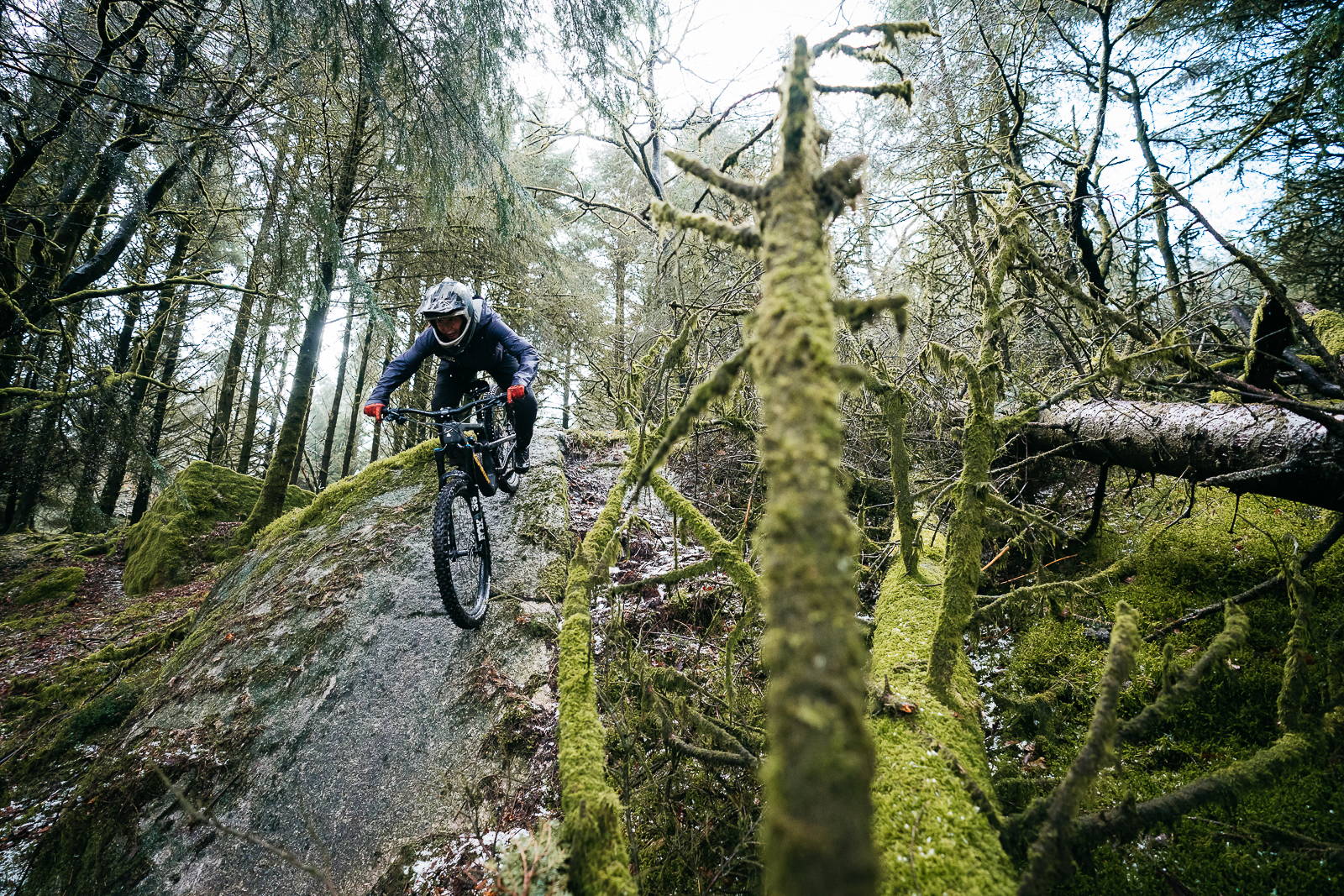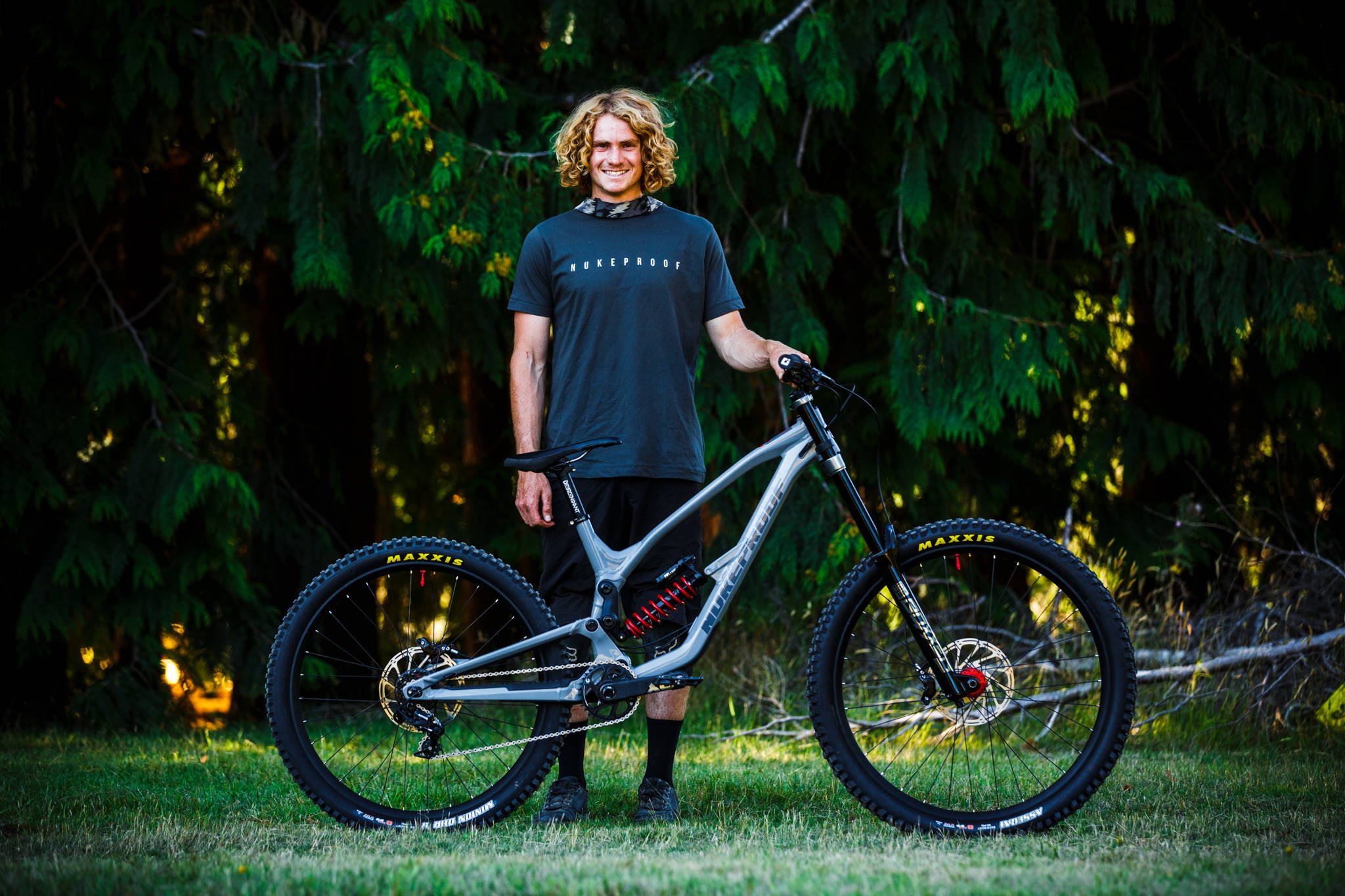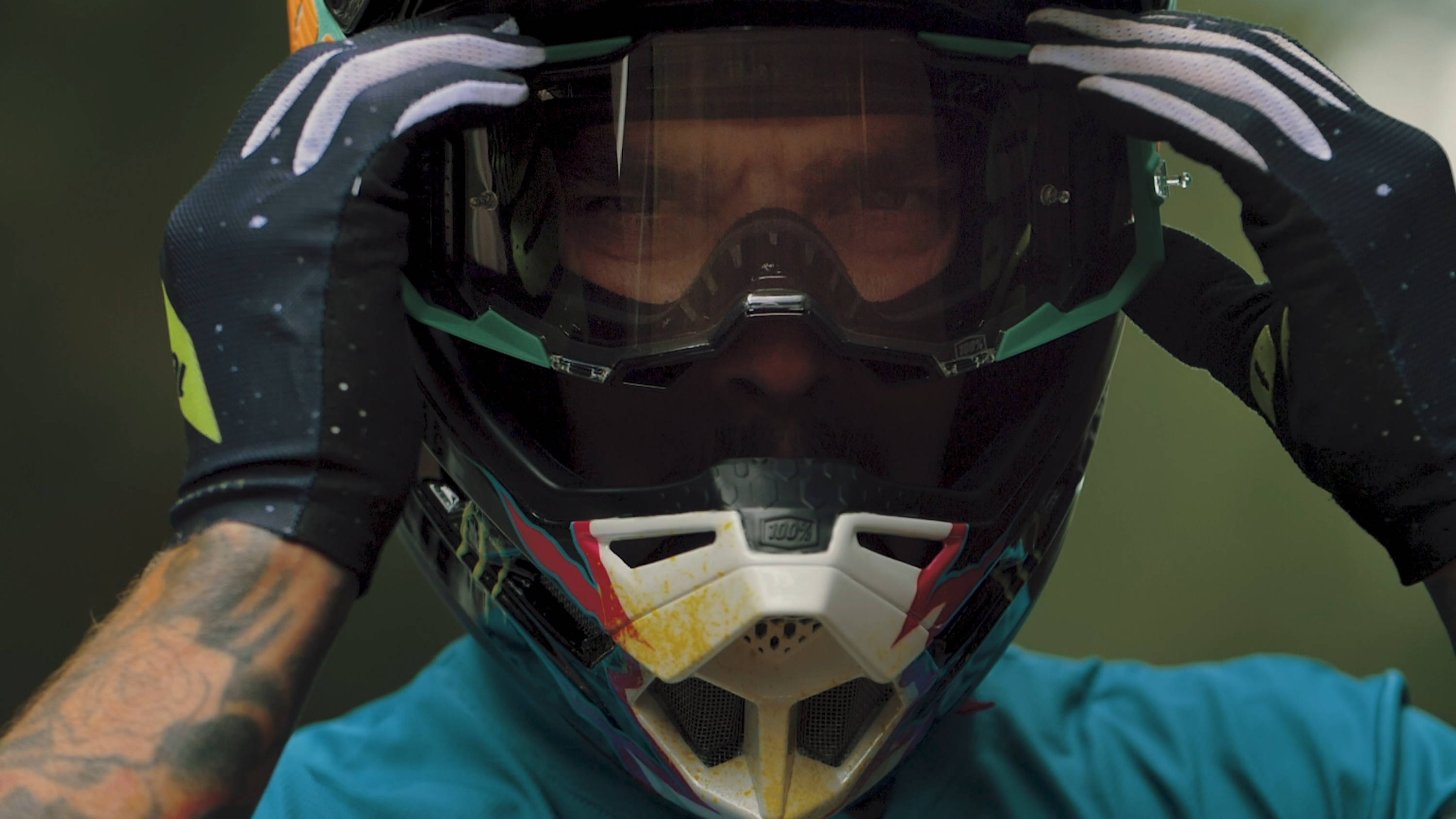 ---
Welcome to Behind the attitude
With our rad team of athletes, we thought it was about time you got to know a bit more about them and what makes them and their bikes tick.
We'll be featuring a host of different riders throughout the next few months and each of the episodes will sit on this page.
---
---
Episode #1
To kick things off we have Meg Whyte- Downhill racer with a penchant for enduro and gravel riding (she can turn her hand to anything really!)
Be sure to subscribe to Meg's channel to be kept up to date.
---
Meg's 275c Giga setup is as below:
Frame: Nukeproog Giga 275c Small
Fork: Fox 38 Factory
Fork Setup: 65psi/No tokens/Open rebound/2 clicks compression
Shock: Fox Float X2 (Stock Tune)
Shock setup: 120psi/1 band/3 clicks rebound/ 2 clicks compression
Wheels: Industry Nine 309 Wheels (Custom colourway)
Tyres (Front): Maxxis Assagai 2.5" (20psi)
Tyres (Rear): Maxxis Minion DHR 2 2.3" (23 psi)
Brakes: Shimano XT 4 pot brakes
Drivetrain: Shimano XT 12 speed 11-51t
Chain Ring: 32t Shimano XT
Pedals: Crankbrothers Mallets E (Short Spindle)
Dropper Post: Fox Transfer Seatpost 150mm drop
Grips: DMR Deathgrip supersoft
Bars: Raceface Next R Carbon 35mm diameter/20mm rise/750mm width
Stem: Raceface 40mm
Saddle: SDG Belle Air 3
Chain Device: Nukeproof Horizon Chain device
Mudguard: RRP Mudguard
---
Hailing from the UK MTB haven of Wales, up and coming Youth rider Elin Berry riding on Team Wideopenmag gives us an insiders look at the world of Junior racing. Expect grand plans, inspiring thoughts and some eye opening facts on Junior racing.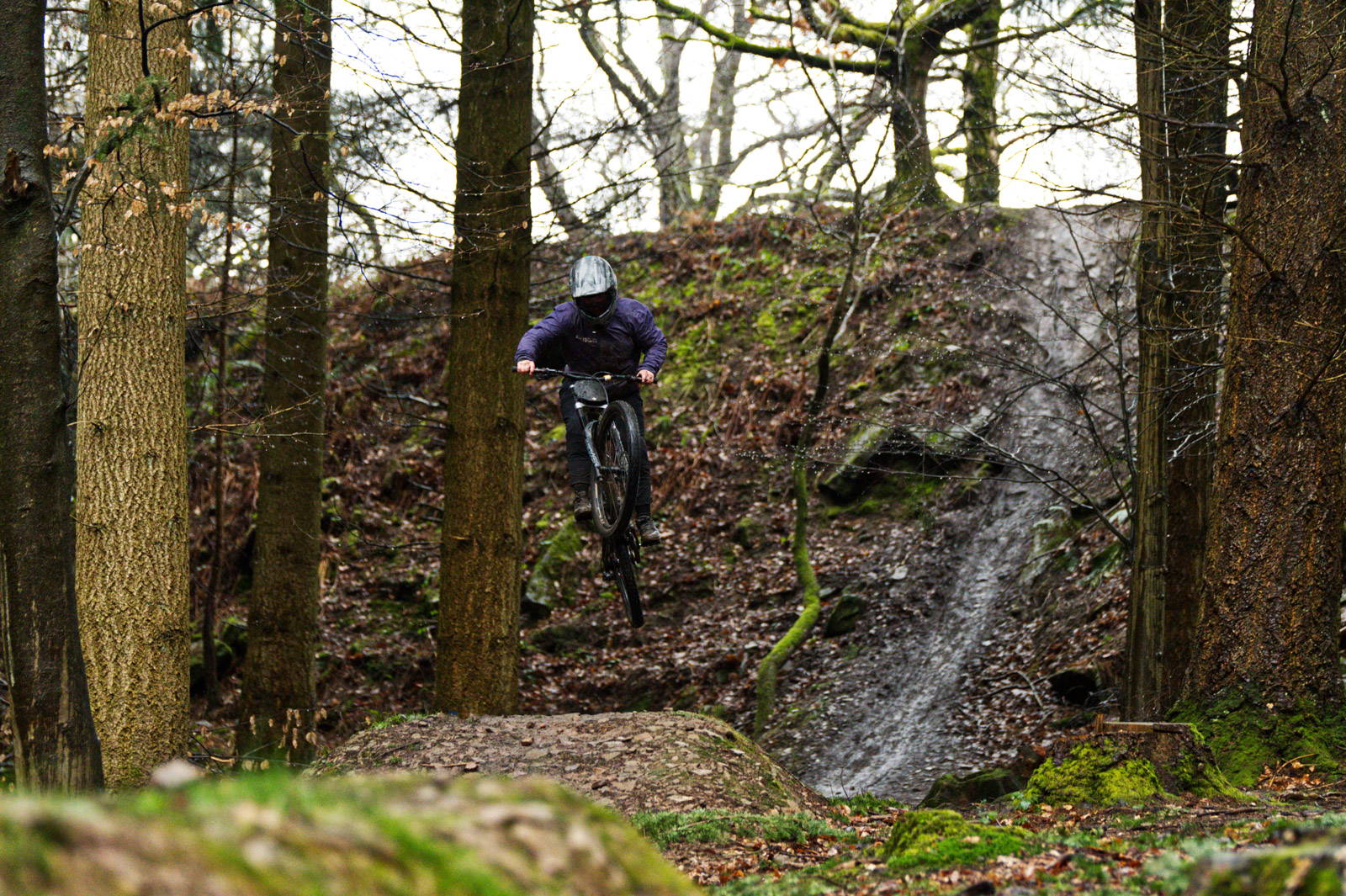 Name: Elin Berry
Age: 15
Race History: 2 x Pearce DH winner, 2 x FOD Mini DH winner
Racing her Dissent 275, Elin has some grand plans for this year and beyond.
NP: First things first, could yo

u give us a bit of background to your

riding and how you got into the sport?
I started biking with my parents, riding the family trails, often straying off the trail to hit jumps when I could. I then joined the kids coaching club at Bike Park Wales, South Wales. This really elevated my skills taking me to the next level joining Little Fodders at Pedalabikeaway, Forest of Dean. I was lucky enough to get a place on the Pedalabikeaway race team for 2 years prior to joining Team Wideopenmag where I am now.  
NP: For those of you who don't know Elin, she has been dominating the podiums on the Youth DH circuit. Elin, how did you progress into racing?
I've got a natural competitive streak, so I think racing was always on the cards for me. After my first race, I caught the bug after enjoying it so much. I started with the Mini DH races, then onto the Pearce races and plan to race Nationals this year.
NP: Being based in South Wales, you've got some great trails close by, do you have a favourite place to ride and prep for racing?
I love Cwmcarn, its local to me and there's plenty of off-piste trails there (Risca). There's so much variety of steep, techy and flowy which makes it a great training ground.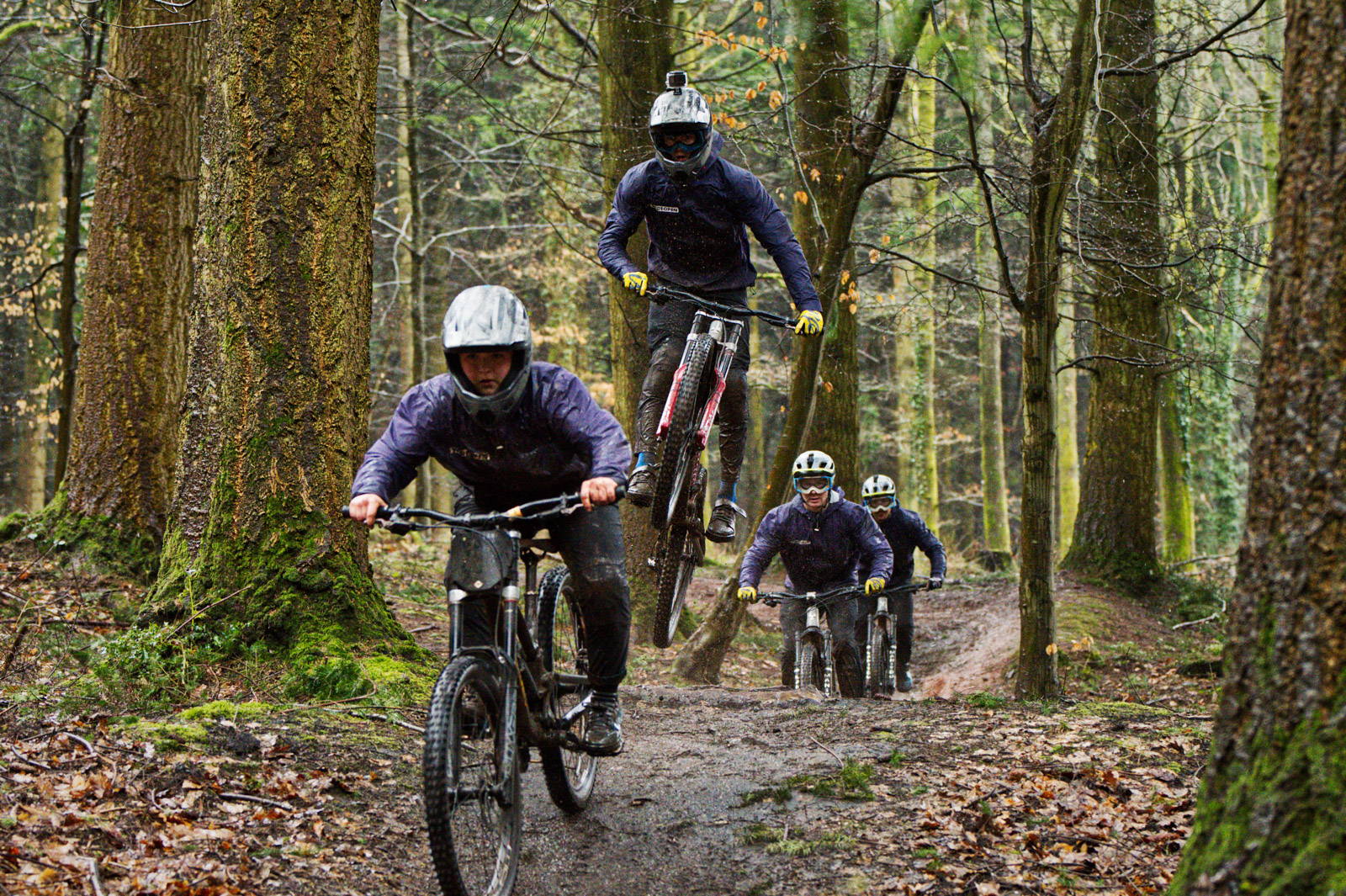 NP: Being a prominent feature on the female circuit, could you give us a bit of an insight into the Youth female category as a racer?
When I first started racing (2017) I had to race in the open's women category as there were so few women. A few more Junior girls came on the scene which meant there were more than 3 of us so we could have our own Junior Female category, of which the age range is 13-18yrs.
---
"I'd really love to see the sport get more competitive for women, rather than just giving it a go"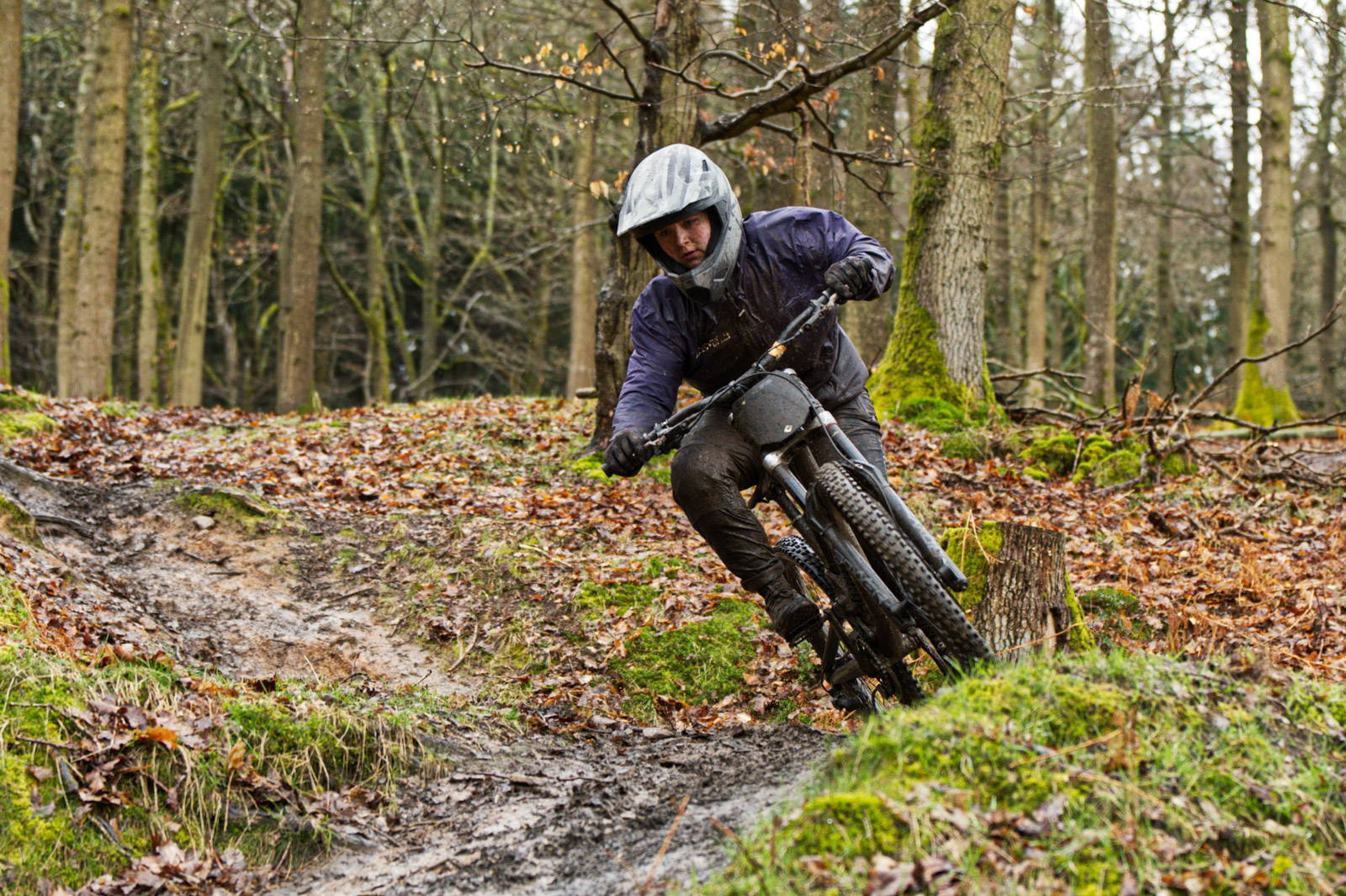 NP: With so little women in your category, do you often benchmark your times against elite women? With this in mind, is there anything you'd like to change about the sport?
To remain competitive, I compare my own times with the elite women and my aim is always to beat their times.
I'd really love to see the sport get more competitive for women, rather than it just be giving it go. Overall, i'd love to see more women in the sport, and of course more local girls my age to ride with.
---
NP: We know you are supported by the awesome Katy Curd (MTB World Champion), does mindset play an important part of your training and riding with Katy?
Katy is great, I've known her for a few years and she's always supported me, she's super helpful with advice on racing and riding. When I'm riding new tracks, I generally have a rule that if I roll in 3 times and don't ride it I'll come back another day- this seems to work for me.
NP: Whilst we're on the subject of inspiring riders, who do you look up to as inspiration in the sport?
Vero Sandler is a big inspiration to me, her riding is so stylish. I also look up to Rachel Atherton, her dedication to the sport is awesome and its clear to see how hard she works.
NP: With so much talent, I'm sure we're not the only ones who want to hear your 2021 plans and beyond?
I just really hope we can race this year! My main aim is the National races but any races I can get to! I haven't ridden in Scotland yet, so I really hope I can get to race up there this season.
I hope the Nationals will give me the race experience I need with the eventual aim of World Cups in the near future.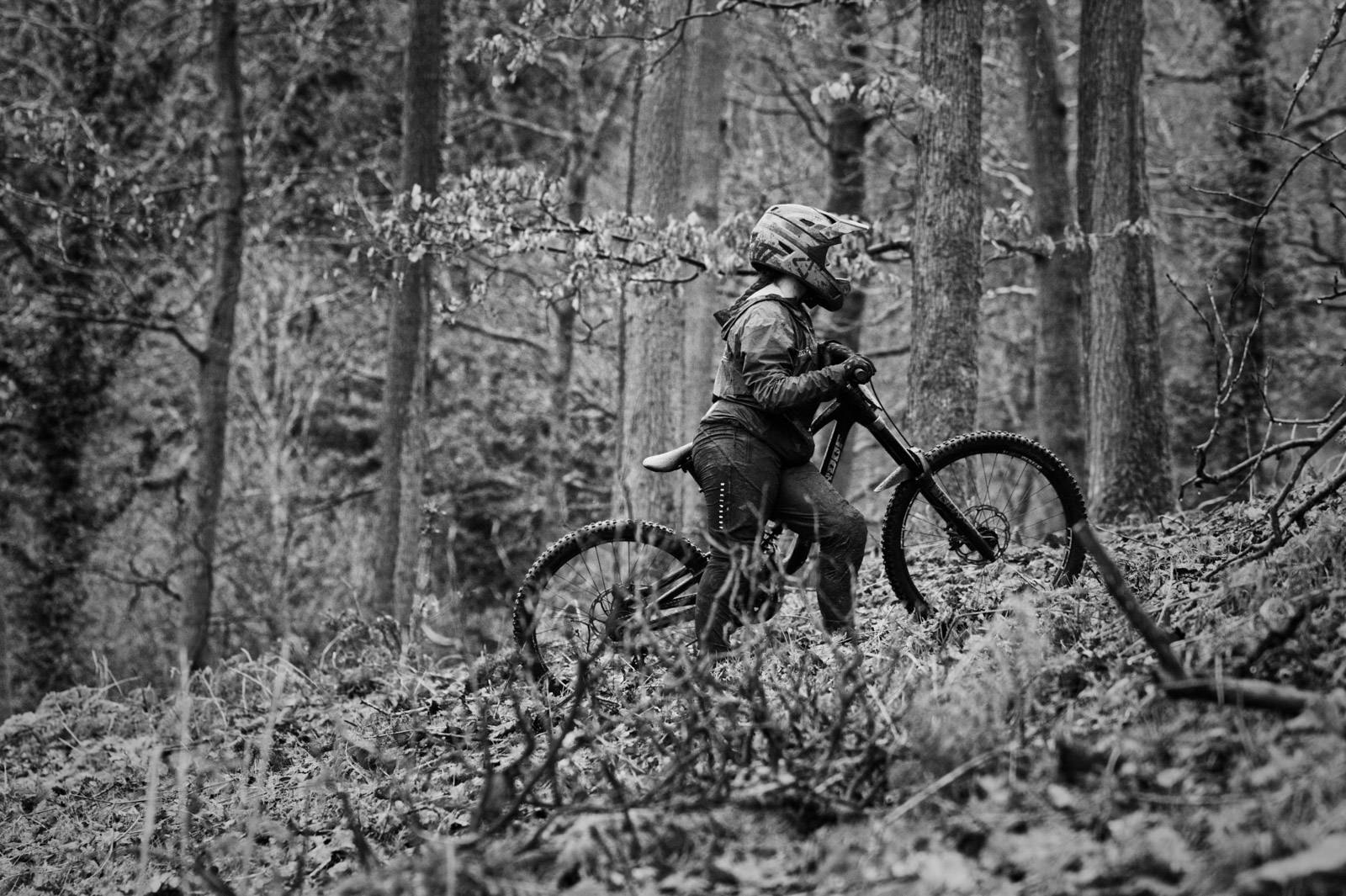 ---
To follow Elin's progress this year and check out the rest of Team Wideopenmag follow the links below:
Episode #3: Natasha Bradley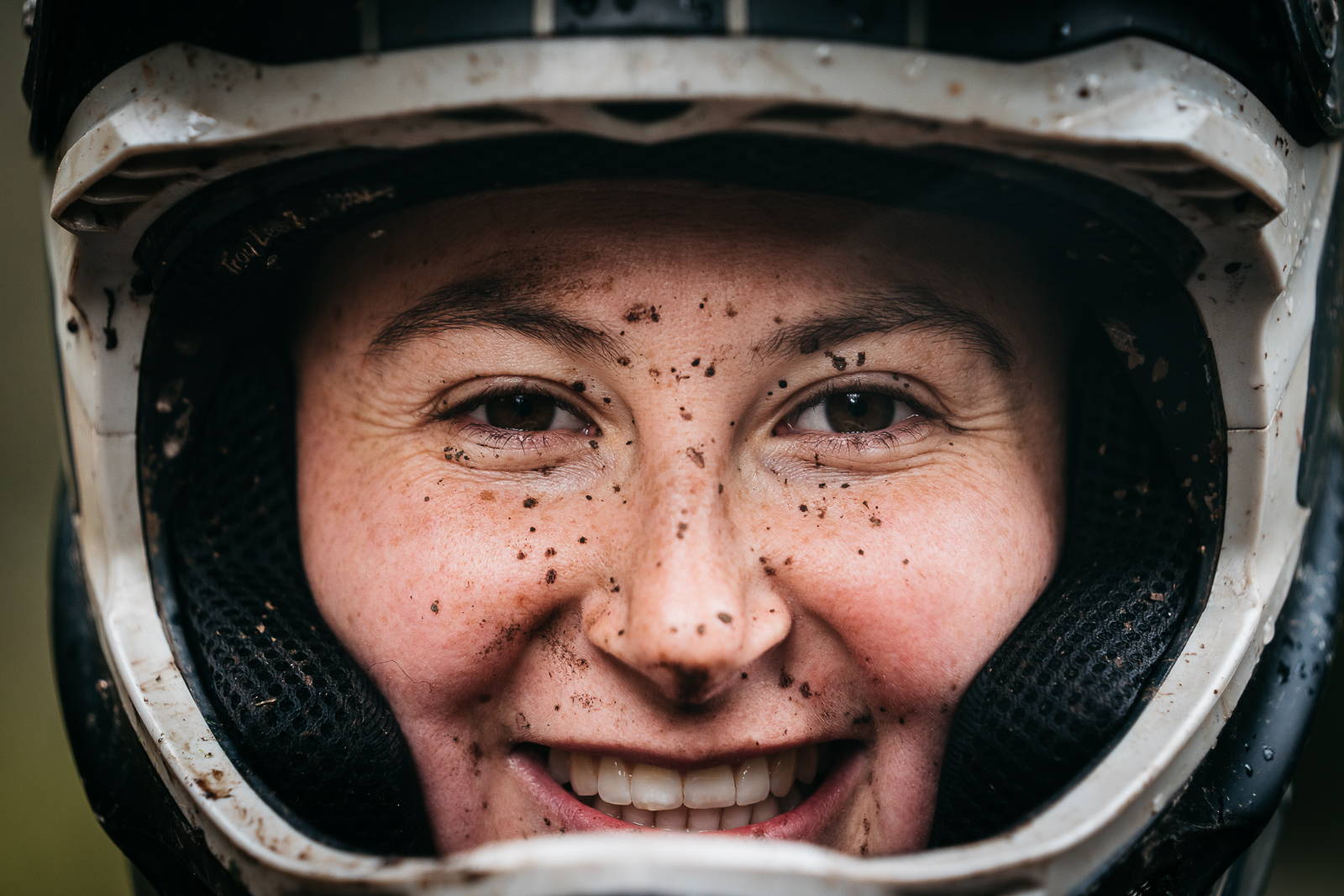 EPISODE #3
BRINGING THE STOKE...ALWAYS

For Natasha, like many of us, riding bikes is all about the stoke.
But since she first turned a crank, she's been racking up the titles racing bar to bar. After success in BMX, she moved to 4X, winning a silver medal at the 4X World Championships (Twice) and Multiple British series and national championships. For 2021, she's pushing herself further out her comfort zone, racing the British Downhill Series and select enduro races.
Natasha's 275c Mega set up is as below:
---
Frame: Nukeproog Mega 290c Small
Fork: Fox 36 Factory
Shock: Fox Float X2 (Stock Tune)
Wheels: DT Swiss E19000 Spline 29"
Tyres (Front): Michelin Wild Enduro 2.4" (22psi)
Tyres (Rear): Micheling Wild Enduro 2.4" (25 psi)
Brakes: Shimano SLX 4 pot brakes
Drivetrain: Shimano SLX 12 speed 10-51t
Cranks: Shimano SLX 170mm
Chain Ring:
30t Shimano SLX
Pedals:
Nukeproof Horizon CS CRMO Trail
Dropper Post: Brand x Ascend internal with Shimano SL MT500 IL Remote Leve-- 175mm Drop
Grips: Funn grips
Bars: Funn Kingpin
Stem: Funnduro stem
Saddle: Nukeproof Horizon enduro
Chain Device: Nukeproof Horizon Chain device
---
---