Bike Check: DJ Brandt's Nukeproof Giga Freeride Bike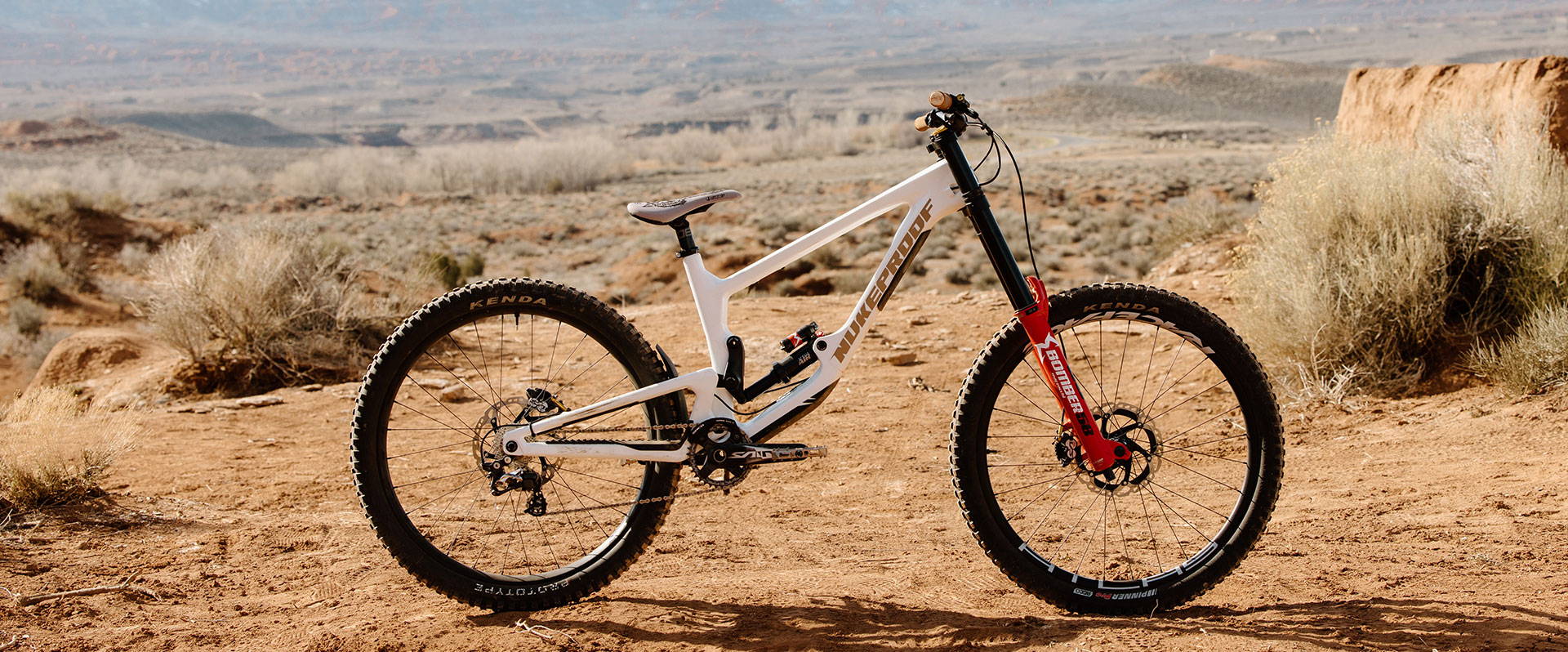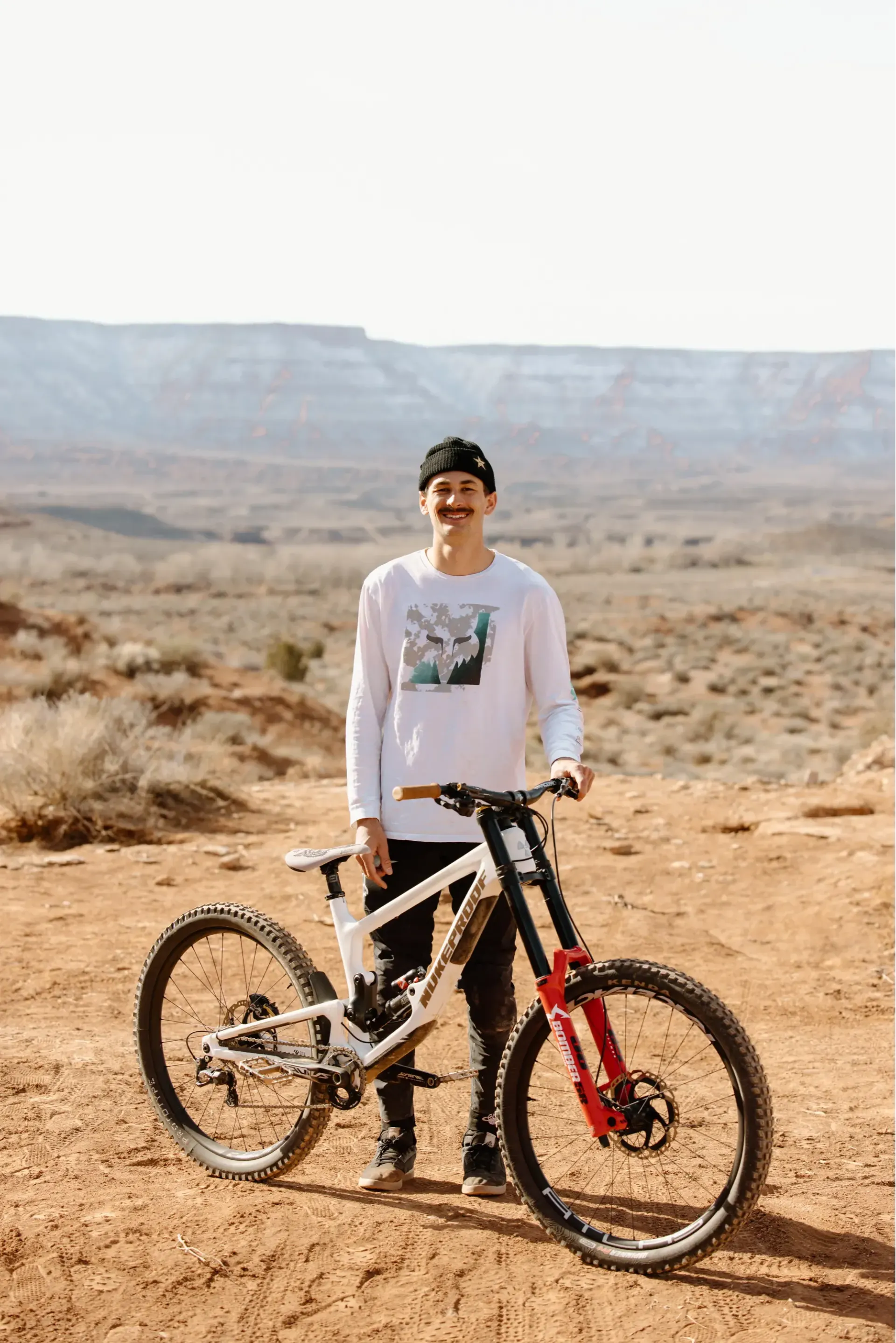 When DJ Brandt first announced that he'll be riding with us, there was quite a stir in the comments section.
A number of eagle-eyed readers saw dual crown forks on DJ's bike and asked the question: can you install a dual crown fork on the Giga and still be covered by warranty? The answer is yes*.
When he built up his Nukeproof Giga for Freeride Fiesta, DJ decided to run a 200mm fork to prepare his super enduro race bike for the biggest hits at the bike park or freeride session. Let's take a closer look at his unique setup.
---
DJ Brandt's Giga carbon

297
Size Large 

Flip chip in progressive setting 
Fork: Marzocchi Bomber 58, 203mm travel 
90 psi, 7 volume reducers, middle rebound and 3 clicks compression 
Shock: Marzocchi Bomber Air 
270 psi, compression and rebound set to match fork 
Drivetrain: Shimano Saint 
Front wheel: RaceFace Atlas 275 
Rear wheel: RaceFace Turbine 275 
Front tire: Kenda Pinner 2.4x27.5 
Rear tire: Kenda Prototype 2.4x27.5 
Crankset: Shimano Saint, 170mm arms 
Bars: RaceFace Atlas, 780mm 
Stem: RaceFace Atlas Direct Mount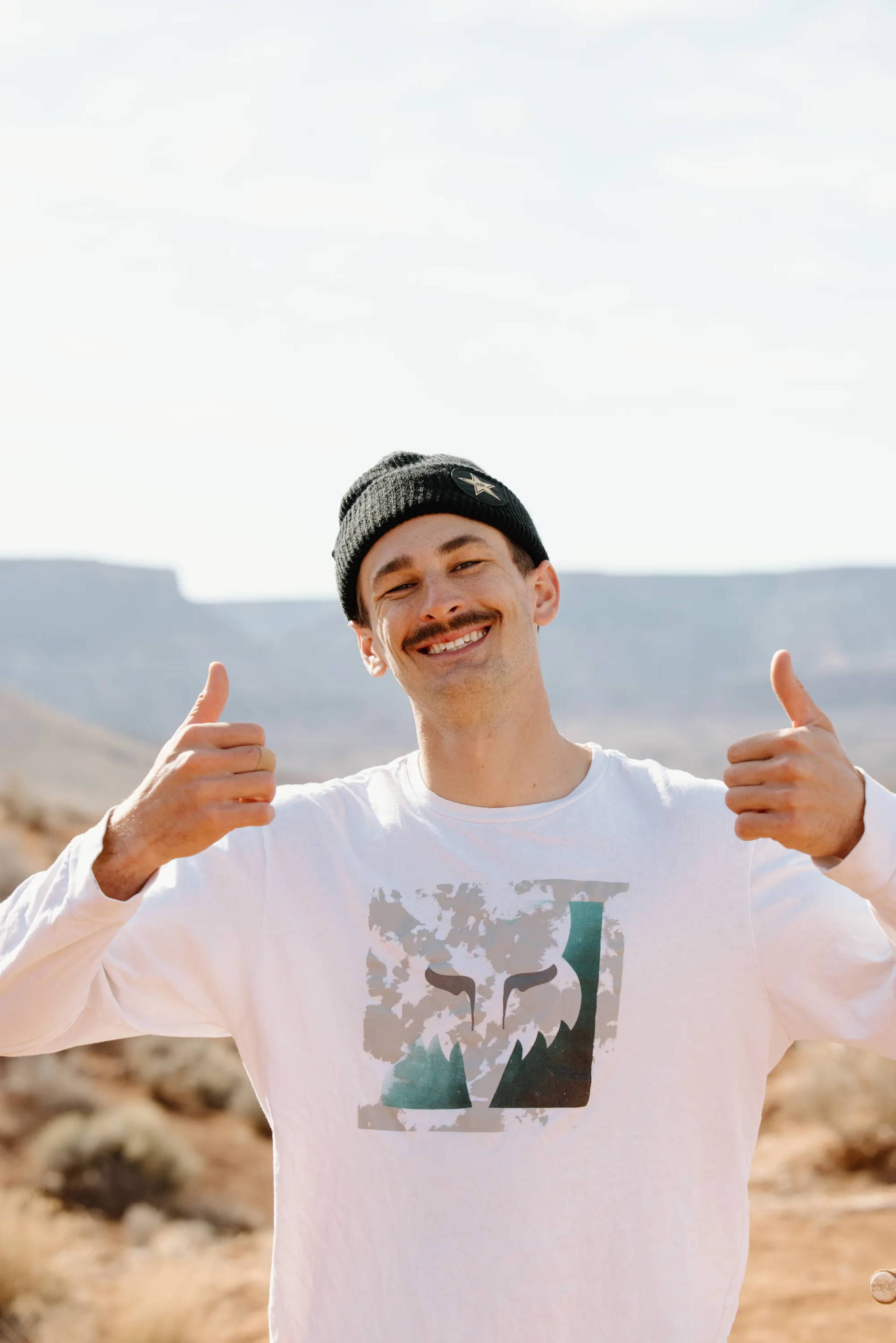 that white frame hits different in the desert.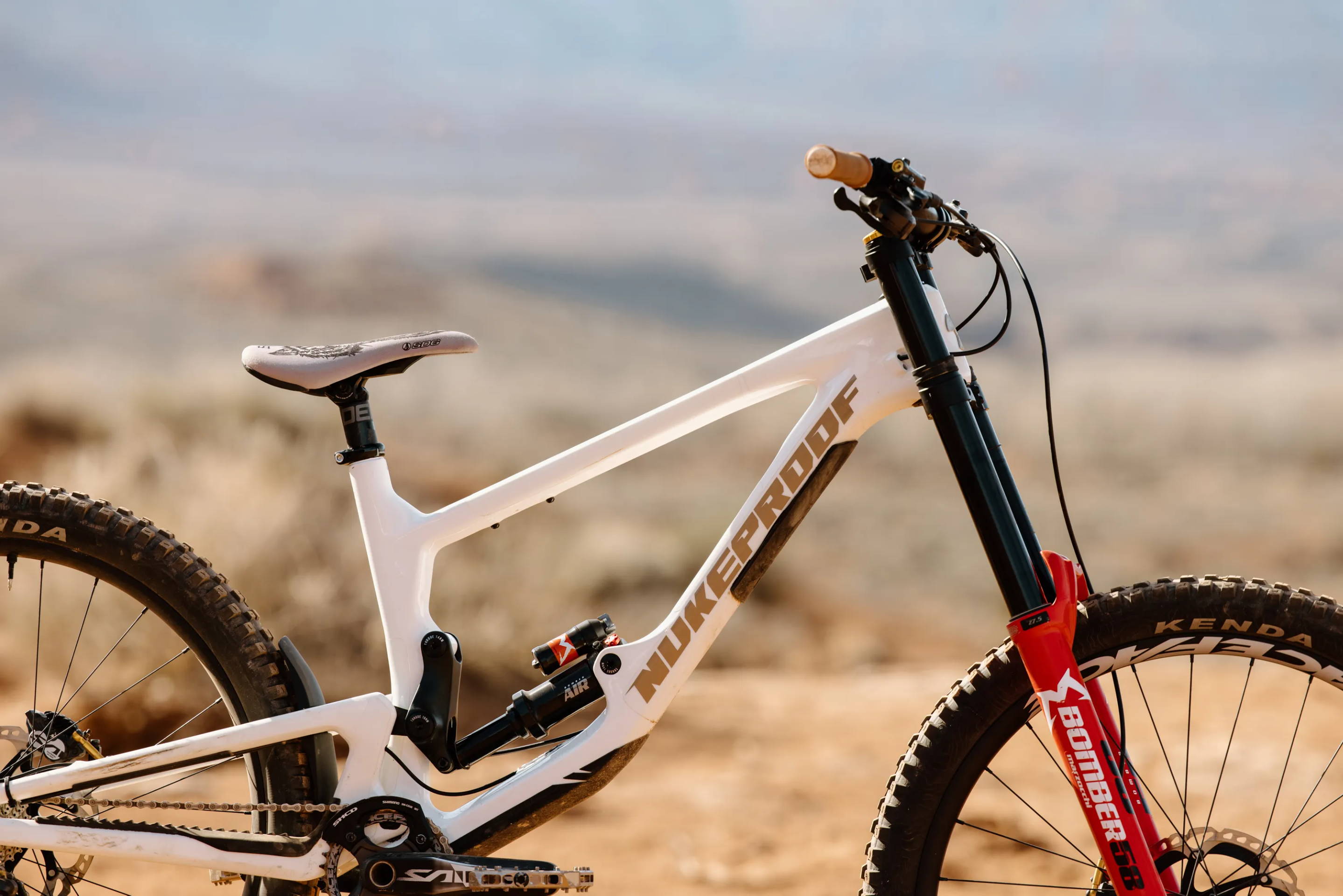 Marzocchi bomber 58 up front, marzocchi bomber air out back.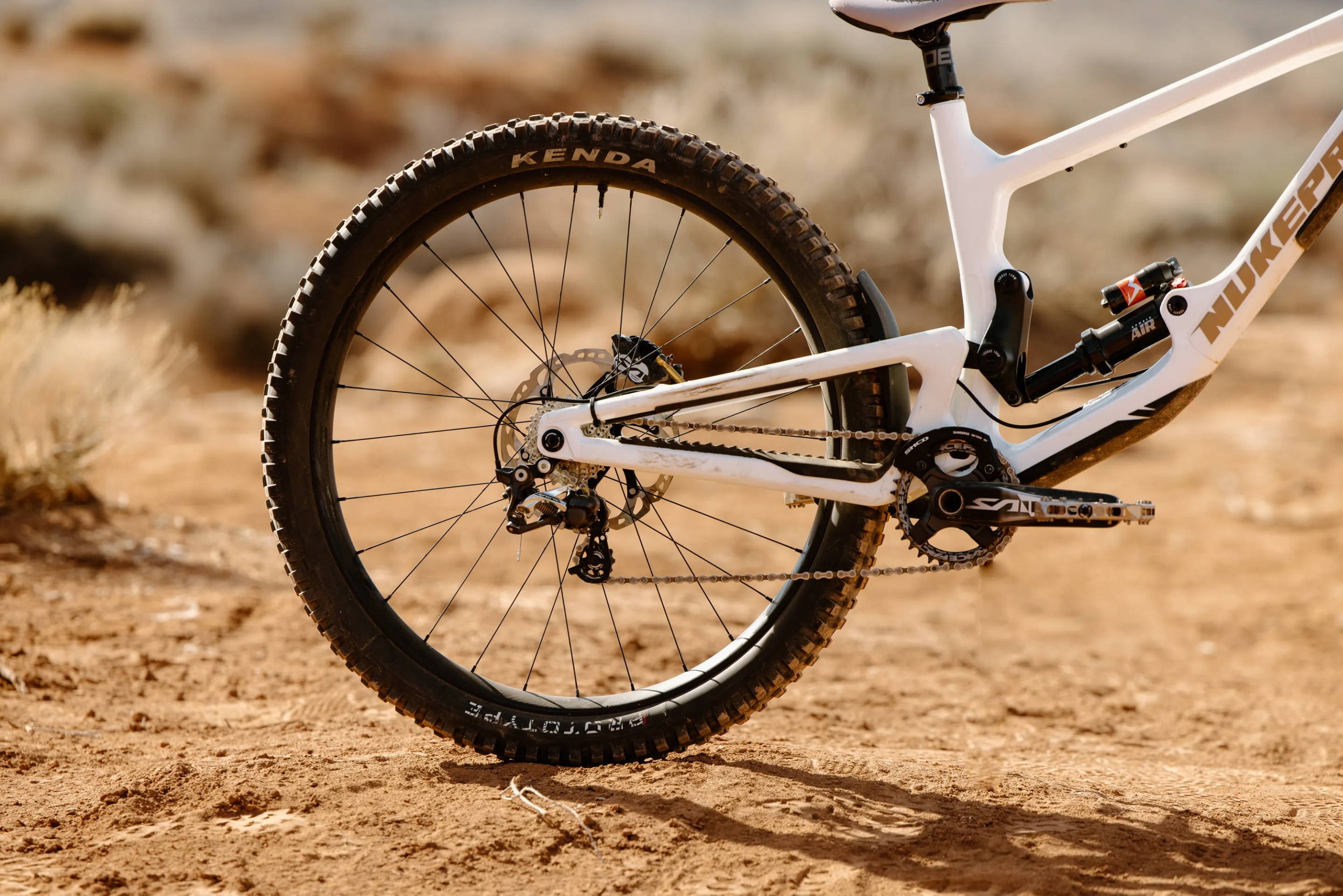 27.5 raceface wheels front and rear for maximum fun.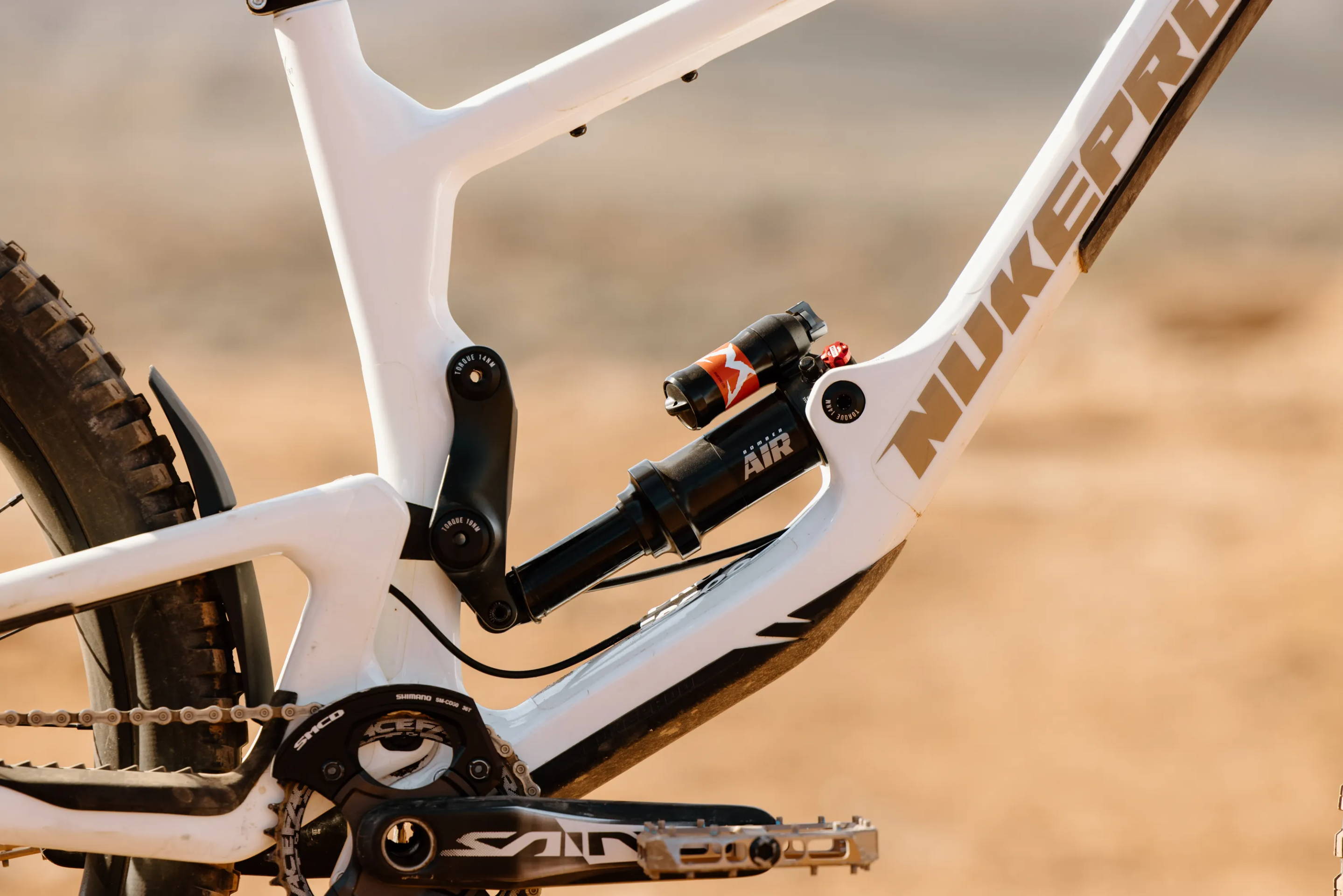 DJ

appreciate

s

the progressivity of the frame w

ith

the flip chip in its progressive setting.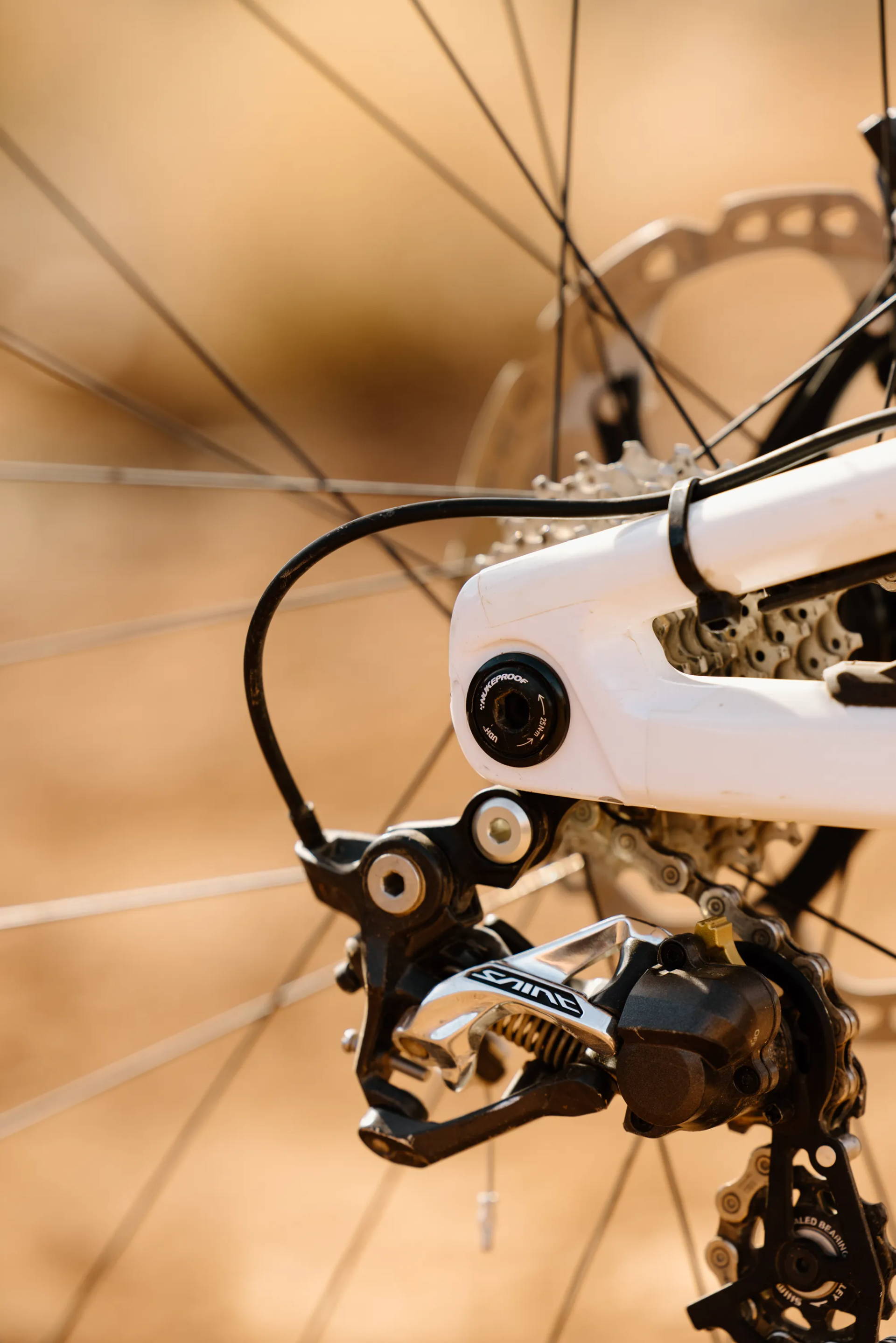 CAN't go wrong with SAINT.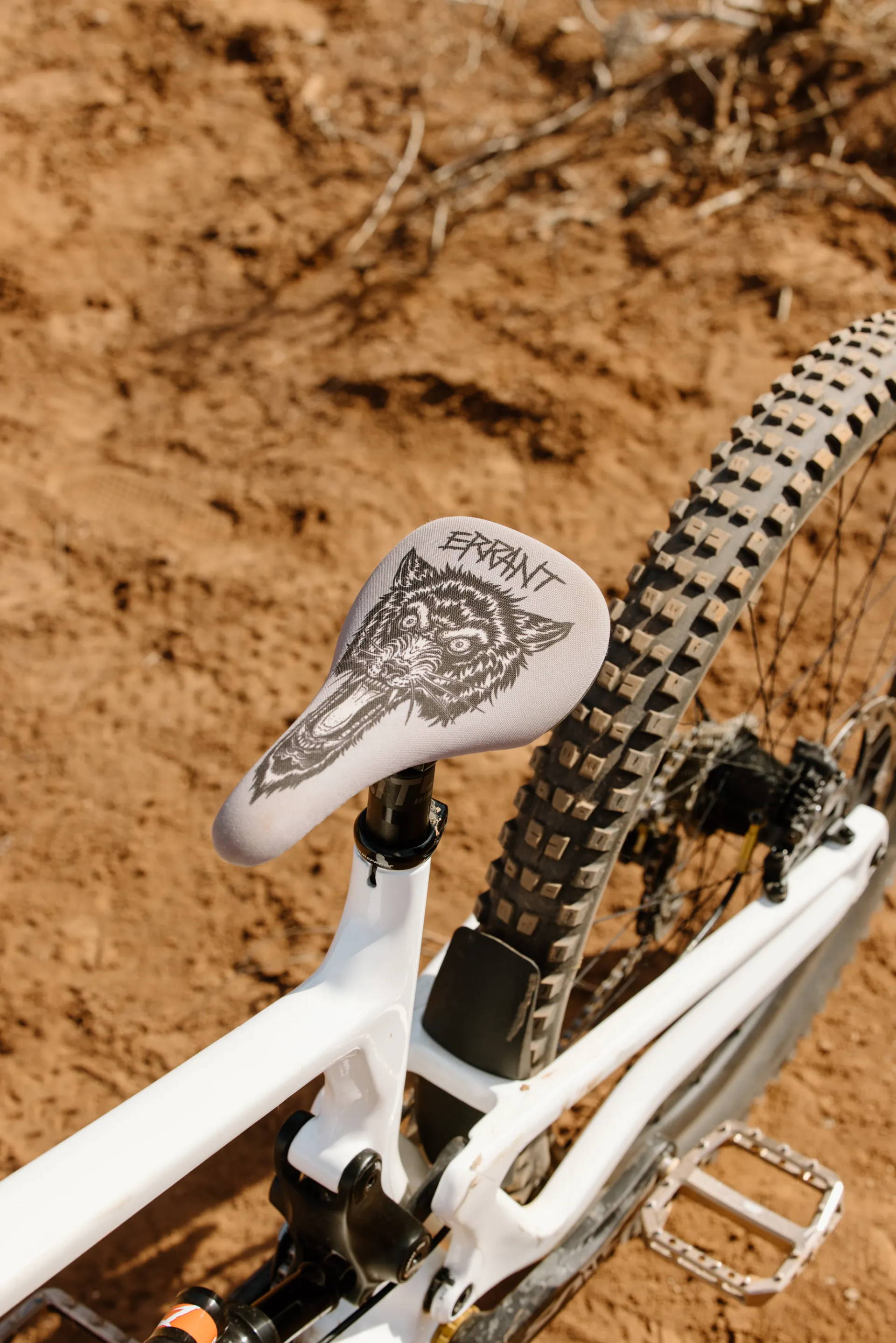 SDG ERRANT saddle for a personalized touch.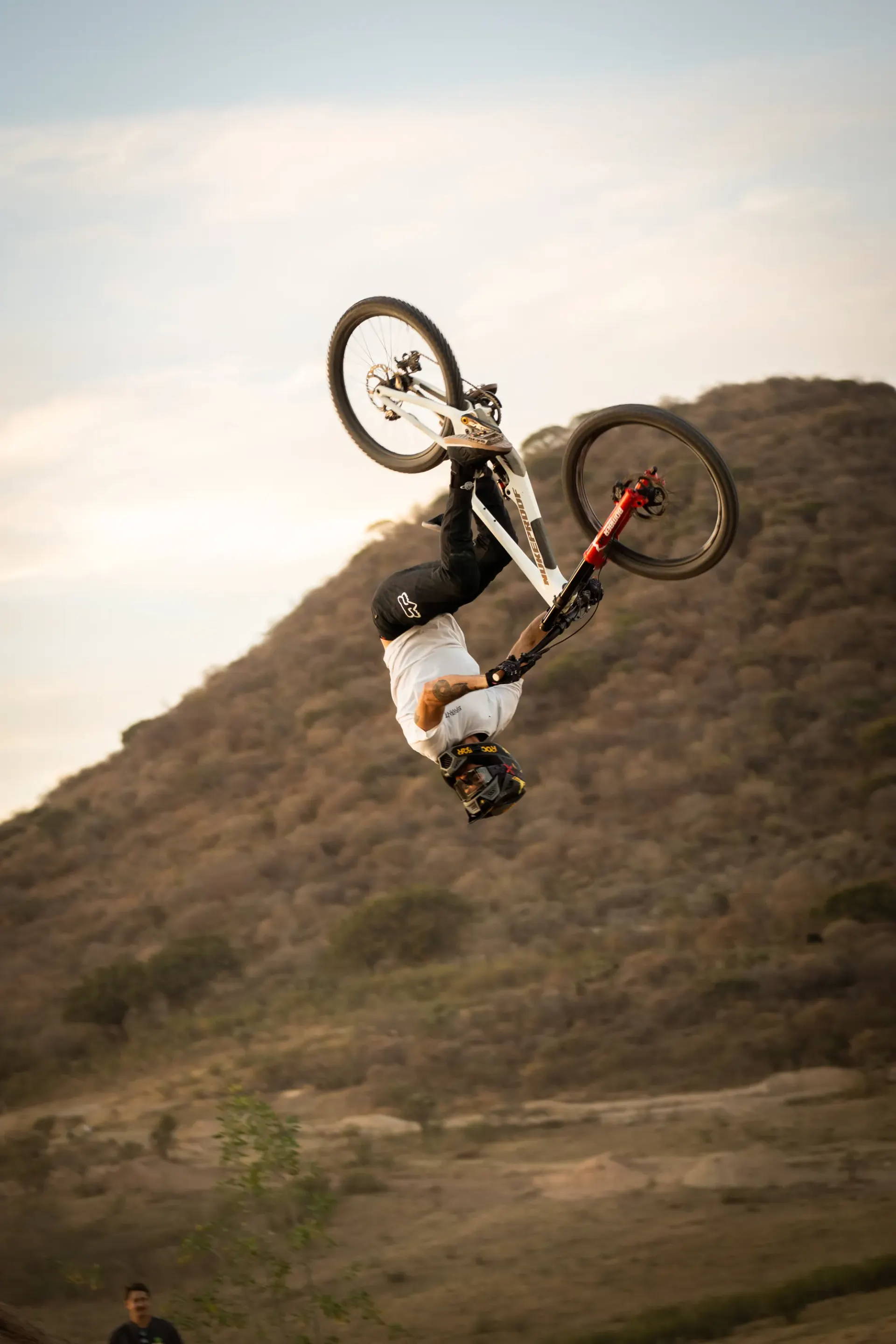 *If you'd like to install a dual-crown fork on your Giga, take a look at our How To Guides.
We can't wait to see more of this rig being put through its paces as DJ pushes the progress of mountain bike stunts to the next level. The sky's the limit. 
---