Continental Nukeproof Factory Racing 2023 — Meet the Team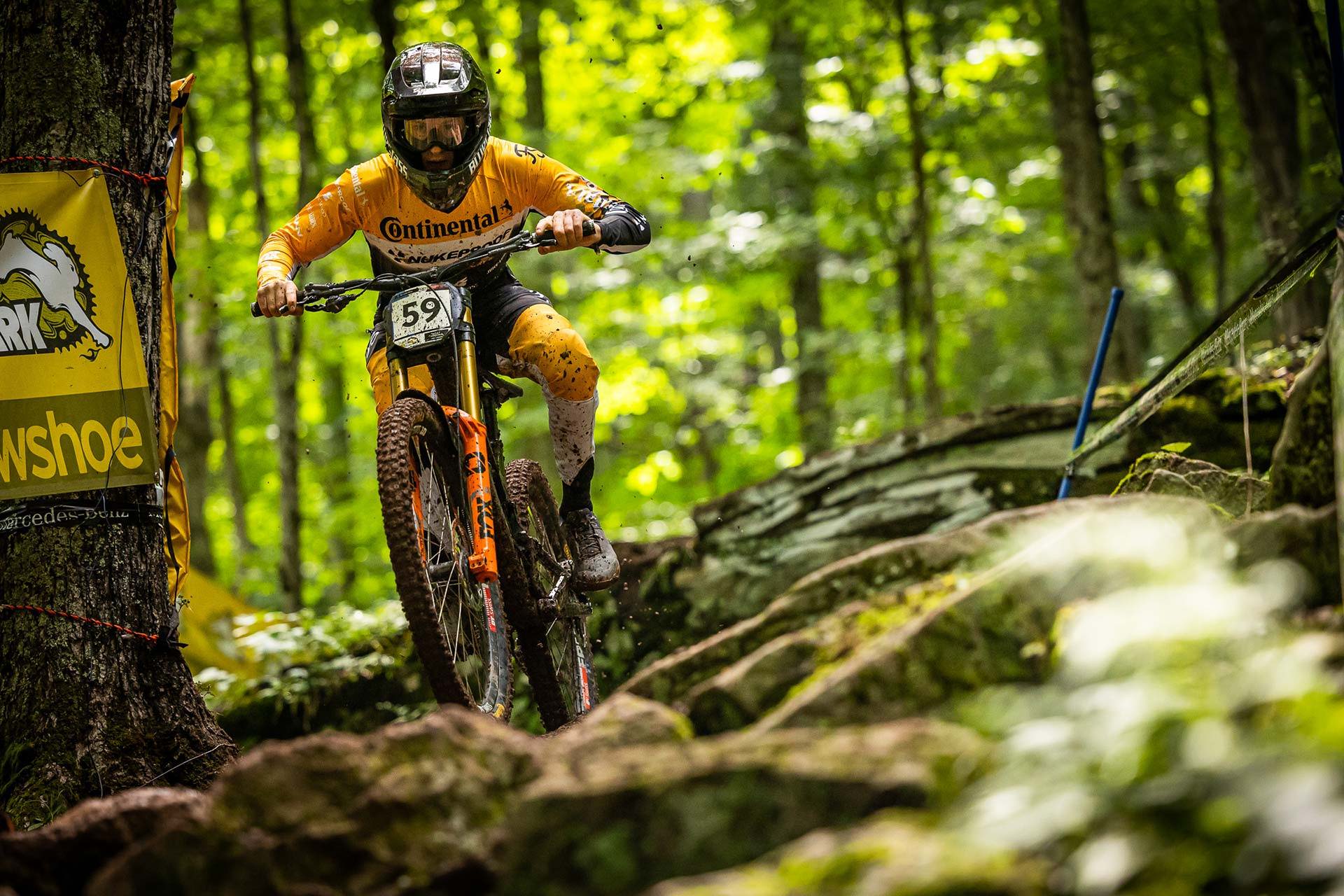 A place where Irish hospitality meets a passion for providing opportunities for riders to perform, welcome to Continental Nukeproof Factory Racing.
It's easy to tell tales of underdogs and a "wee family team from Ireland," but this would be selling the team short. What started as an idea to support two of Ireland's hottest riding prospects, has evolved into a full-fledged Factory Team with a list of sponsors that are amongst the finest in the world. Headline sponsor Continental Tires came in behind the team from its inception with their illustrious tire range and are continuing their support for the foreseeable future. Nukeproof Bikes accompany this title partnership and continue to work closely with the team having supported the team from the beginning. In 2023, the team decided to bring an equilibrium to Continental Nukeproof Factory Racing by introducing two elite female riders to the mix to join Ronan and Chris for the incoming season.
For 2023, the team says welcome and a huge thank you to our partners: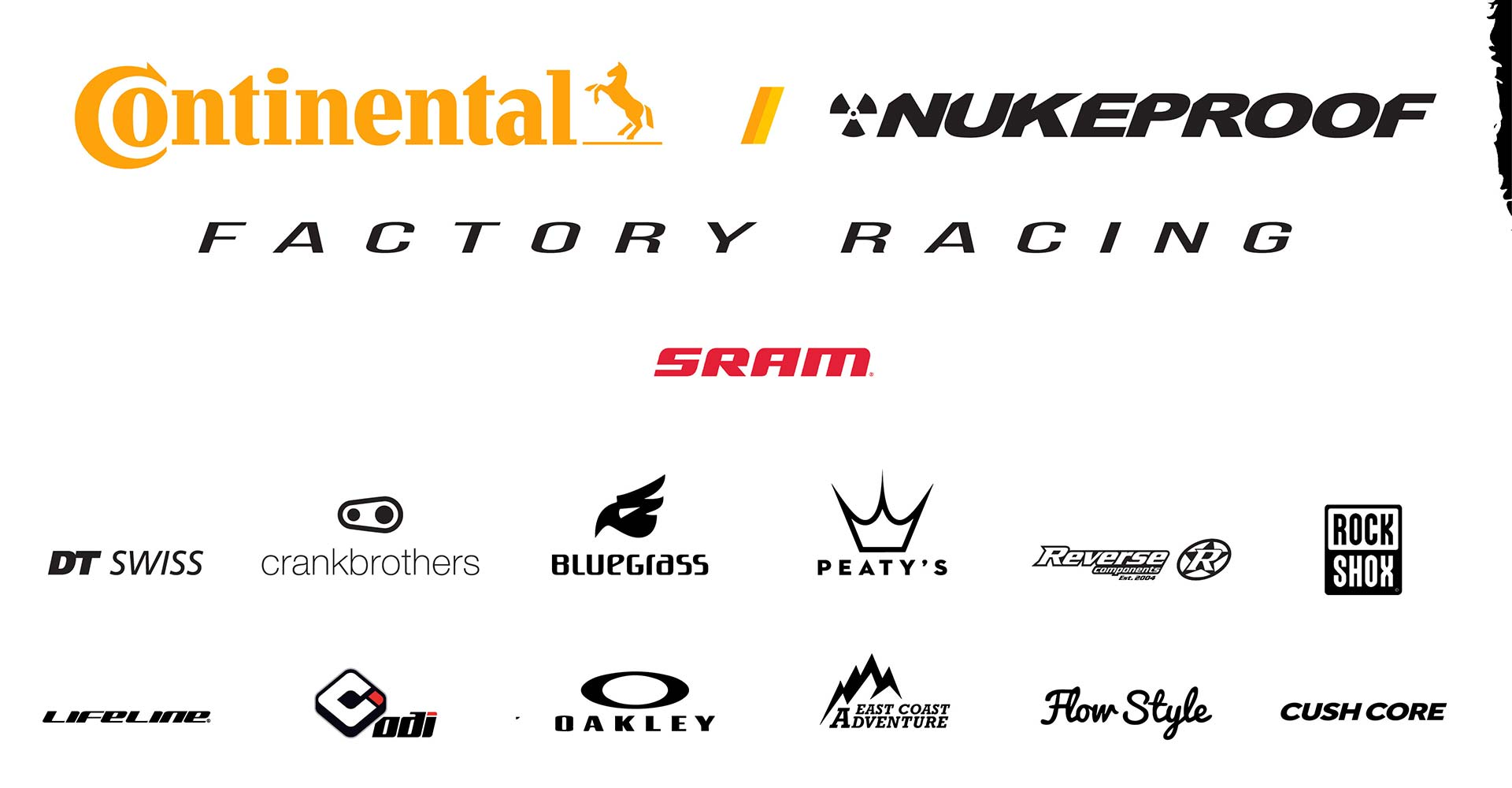 With a sponsor list that good, you have to have some serious talent in the team. For 2023 the team line is made up of some of the most exciting athletes on the scene, please welcome:
Assistant Team Manager
There are some additional crew coming on board behind the riders. Supporting this mayhem will be Harry Molloy. A World Cup racer, he has the experience to support the riders track side and enough of a level head to get them all to and from the races. Having previously run many teams, Harry has joined the team as Assistant Manager and is very well placed to handle anything a racing team needs and comes up against. @harrymolloydh
Mechanics - Peter Jones, Joey O'Neil and Jack Chapman
Not only are the mechanics talented at wheeling wrenches, but they're also semi-professional guidance counselors to the riders. From ensuring the bikes are always perfect (despite the rides best attempts to destroy them) to the last words riders hear before dropping in for the runs of their lives, this bunch of merry folk are the core of the team. They are also most likely to create mischief and mayhem when the work is done. Thrown into the mix this year is Jack Chapman, who is a very familiar face on the scene. The excitement of the team collaboration for the incoming season with SRAM/Rockshox brings a whole new energy into the mix.
Still wondering why you should follow the team, support the riders and get stoked that this team exists? Head to any World Cup, listen out for the noise and pop your head into the pits. Mark will have a malted beverage in your hand, and you'll be leaving in the early hours with a new group of friends and some wild stories.
Welcome to Continental Nukeproof Factory Racing, a serious talented team, with some good ol' fashion Irish craic.
Now, a few words from our sponsors:
"2022 was an epic year. Ronan's podium at Snowshoe was an unforgettable moment and we're confident that it won't be long until Continental Nukeproof Factory Racing is on the podium again. We can't wait to continue to be part of the team's story and give them the confidence they need to push their limits on the bike, and particularly excited to welcome some incredible talent to Continental Nukeproof family." Oliver Anhuth, Global Head of Marketing, Specialty Tires Two Wheels, Continental Tires

"Mark and Jennifer have dedicated a huge amount into creating something very special with this team. Nukeproof are proud of the partnership we have formed over the past 10 years. The evolution from providing opportunities for local Irish riders at grass roots races to now be competing with them at the elite level of Downhill is a bit of a fairy tale. But the philosophy and attitude behind the team is still the same. 2023 looks set to be a fun year with an amazing roster of sponsors and personnel providing more support for the sensational rider line up. We can't wait for the season to kick off." Rob Sherratt, Global Marketing Manager, Nukeproof Bikes
"We're here to make sure all the team get the best products before the race, starting with the suspension and tools for the techs, during the season, working on the SRAM race truck, who will give the team support for tuning suspensions, tips, and advice for the athletes and the techs!" Maxime Muratet SRAM MTB Race Technician
"We are proud to protect the Continental Nukeproof Factory Team's riders for the upcoming years. With big ambitions, great structure, and amazing talents; the team will be one of the major players in the downhill scene for the seasons to come. Having two Elite Women and two Elite Men, the team will also push the value of equality which is really important to us. We are also pleased to work again with Veronika Widmann and Harry Molloy. Welcome back to the family, we missed you! Wearing our Helmets, protections and gloves; the Continental Nukeproof Factory Team will play a major part in developing the next generation of Bluegrass products. Everything is set for some seasons full of speed, style and good mood!" Ulysse Daessle Media & PR Bluegrass
"We're proud to be the component sponsor of the ECA Continental Nukeproof Factory Racing team, a group of super-talented and exciting riders who are not only fast, they embody our #unitedinshred philosophy of riding hard, having fun and sharing the passion for riding bikes." Peter & Heike Schmid, Reverse Components
"CushCore is excited to partner with Continental Nukeproof Racing for 2023!   Team racers Chris Cumming, Ronan Dunne, Veronika Widmann, and Harry Malloy have long known the benefits of racing with CushCore performance tire inserts. Since 2017 racers on CushCore have accumulated 40 UCI DH wins, 160 UCI DH podiums, and 9 DH World Championships. We're stoked to have Continental Nukeproof Racing add to those stats in 2023! Go Bigger. Corner Harder. Ride Faster. Total Confidence with CushCore." Dan Hallada Vice President Marketing Mgr. CushCore
"ODI Grips is proud to support Continental Nukeproof Factory Racing with the best grips and number plates for the 2023 Downhill World Cup season. We are looking forward to watching the team's progress throughout the year and being a part of each rider's journey as they take on the challenges of elite level racing." Matt Andrews ODI Grips European Distributor Coordinator
---