Have It All with the Giga Carbon Comp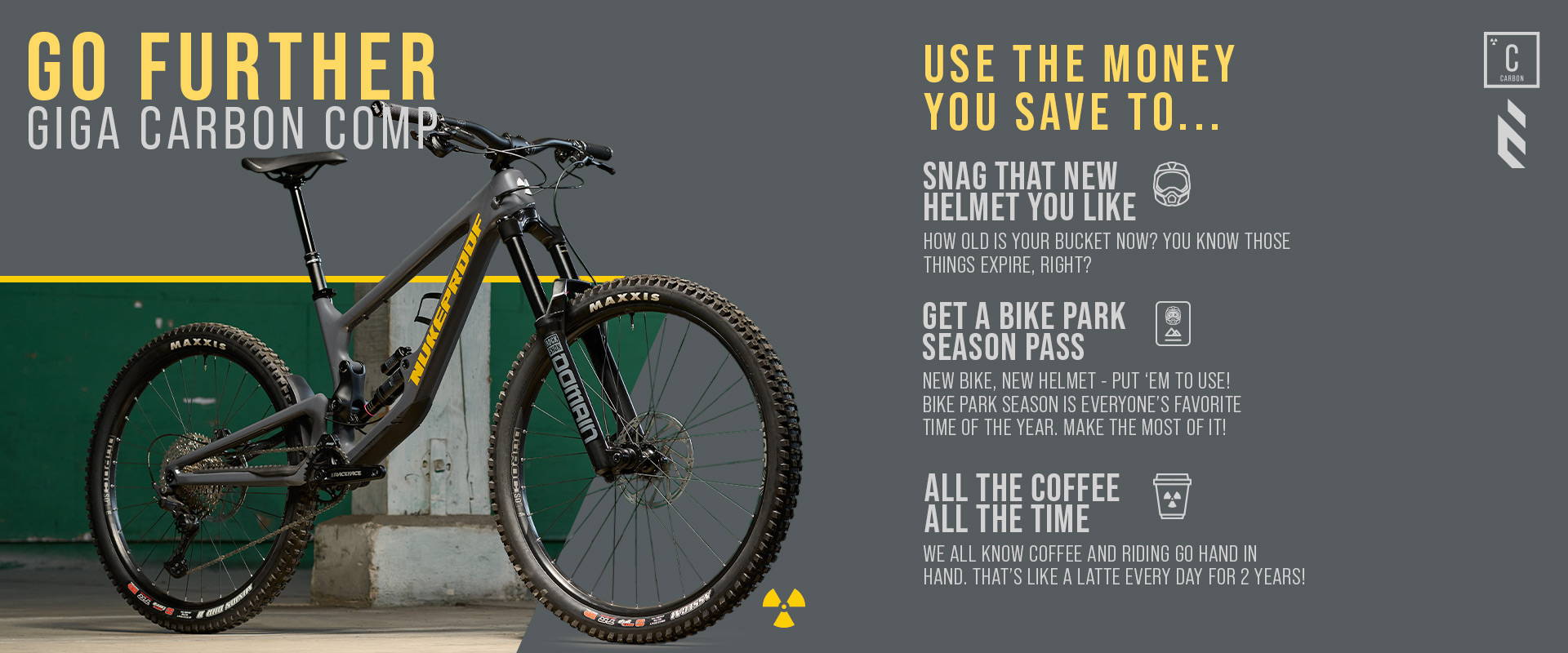 You can have your cake and eat it too. Get the Nukeproof Giga Carbon Comp, our carbon-framed super enduro weapon, for $4,199 (or less*) and use the money you save to finance a trip to the bike park, or register for an enduro race, or spend it all on some key life upgrades. Here are some ideas for how to spend the thousands in "extra cash" you've saved to make the most of these late-summer days on your new Giga Comp. Here are some ideas to get you dreaming.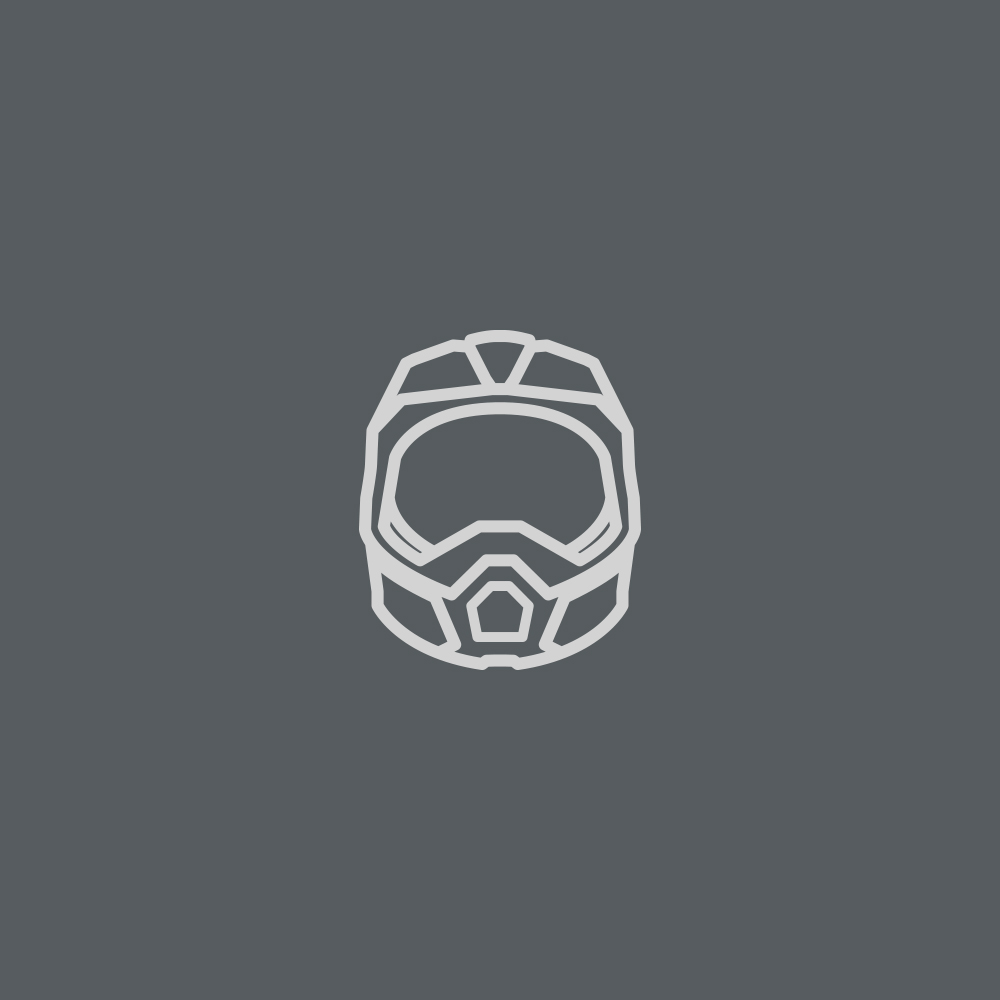 We all run our helmets a bit longer than we should. We're not going to tell you which helmet to get – after all, that's a highly personal decision. Every head is different. Do yourself a favor and treat yourself to a new brain bucket. 
We recommend having at least one half-shell and one full-face. If you're going full send, a full face helmet will give your noggin the most coverage. This isn't just safer – it boosts your confidence to ride the Giga as it was designed to be ridden.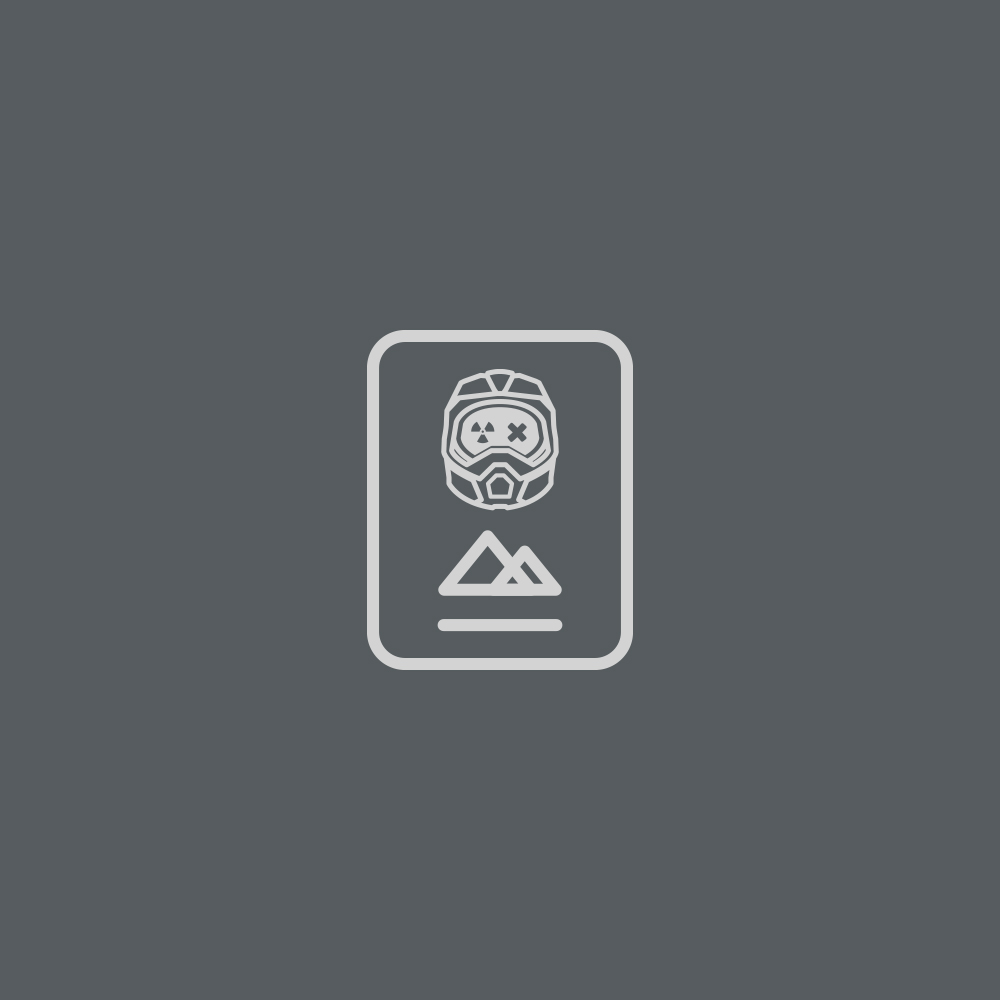 Bike parks are still open throughout the United States. No matter where you are on the map, there's a gravity park within a day's journey. Take a look at our comprehensive guide to bike parks in the USA and acquire that pass before the season draws to a close.
The Giga is our "parkduro" bike, perfect for lift-serviced laps and the biggest sends.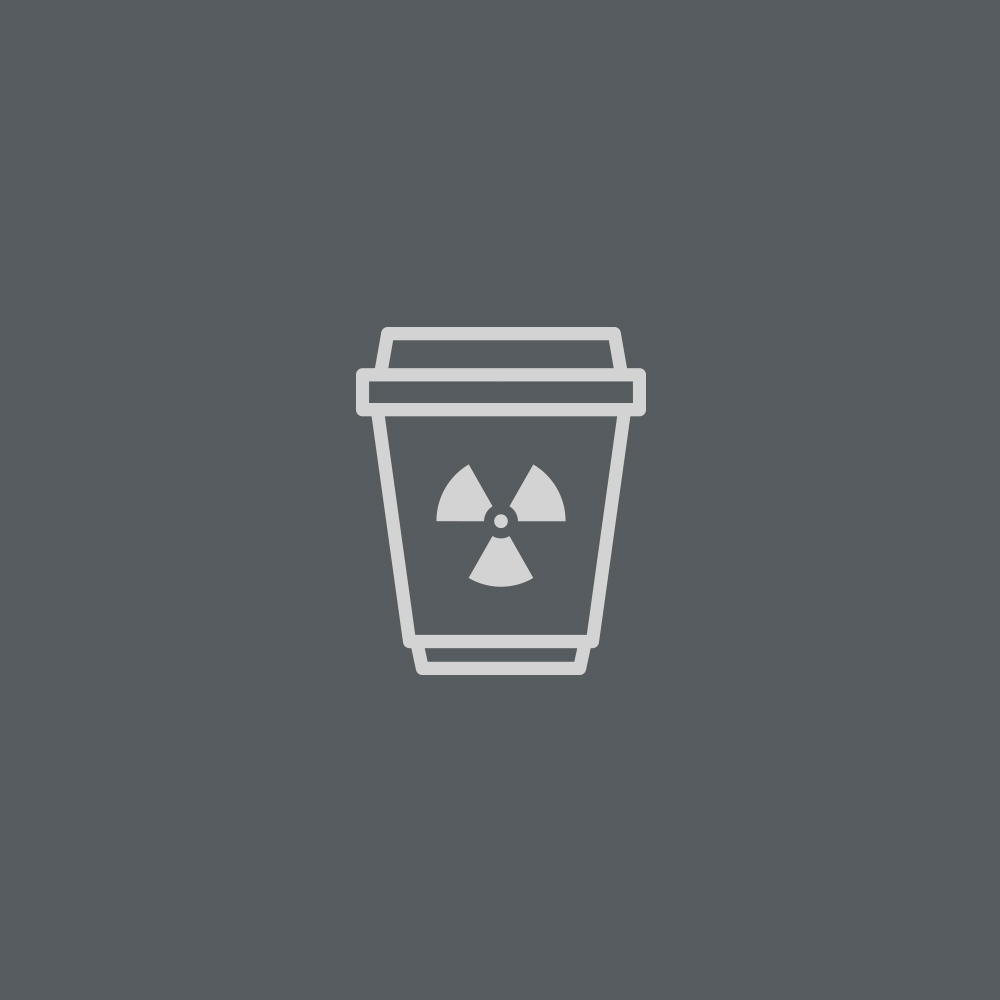 You could get a latte a day for two years, or you could upgrade your coffeemaking setup. For a clean and balanced extraction, there's no better device than the Aeropress. It's a packable, reliable, foolproof solution for making the perfect cup. The recently-released Aeropress XL is bigger and better; perfect for campsite coffee.  
The key to making great coffee is fresh beans. With your leftover money, get a coffee subscription from your favorite local roaster. There's no better smell in the world than a fresh pot on a misty morning at a campsite before you start a day of ripping laps on your new Giga.
These are only a couple conversation starters for how to spend the money you've saved by getting a Giga Carbon Comp.
 Any other "life upgrades" you can dream up are yours for the making. The sky's the limit! 
* Right now we're having our End of Summer Sale, which means the Giga Comp is now more affordable than ever. Hit the button below to get a killer deal on a carbon-framed, long travel super enduro bike that's ready to smash right out of the box. 
---