Life Upgrades with the Mega Alloy Pro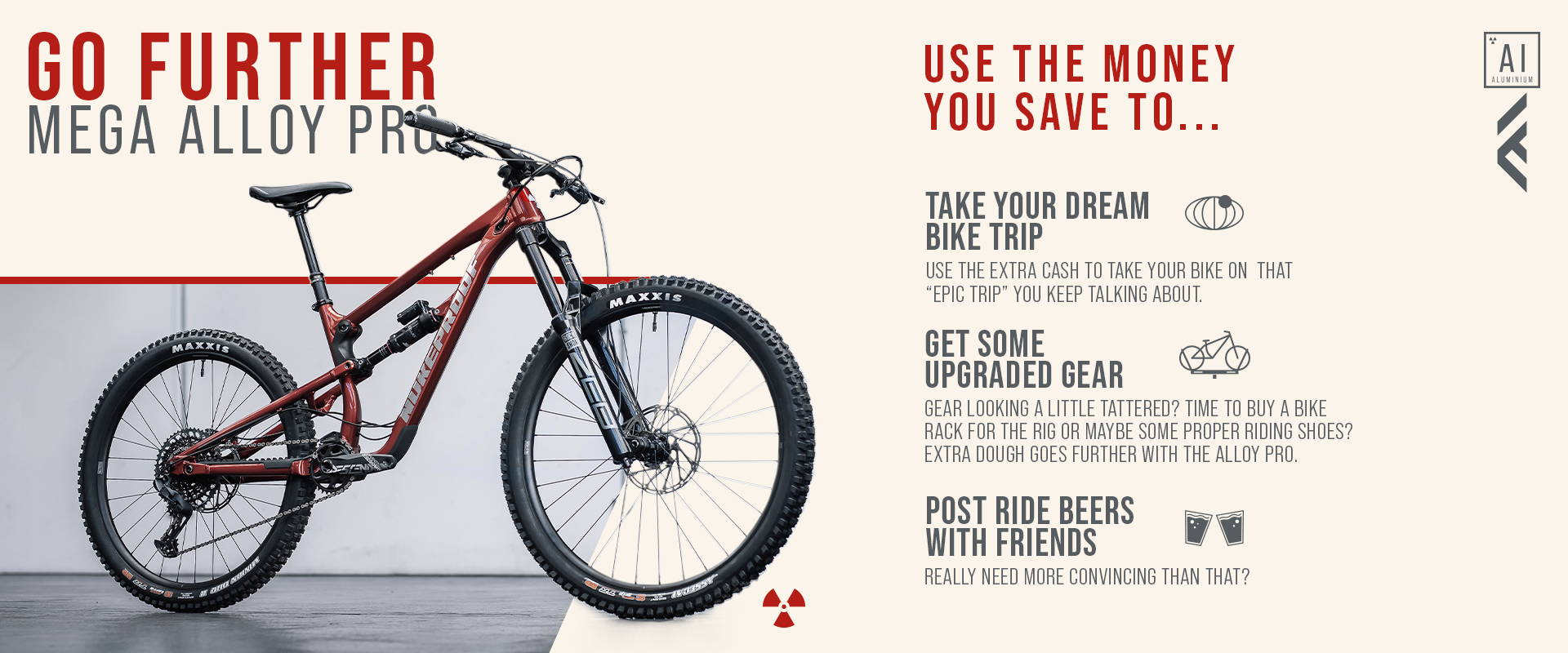 Sure, you could buy a $7,000+ bike. Or you could get the Nukeproof Mega Alloy Pro, our top-spec aluminum enduro bike, for $4,500 (or less*) and use the money you save to take you and your bike on a trip. We started dreaming up all the ways you could spend that "extra" $2,500 to make the most of these late-summer days on your new Mega Alloy Pro. Here are a few options.   
TAKE YOUR DREAM BIKE TRIP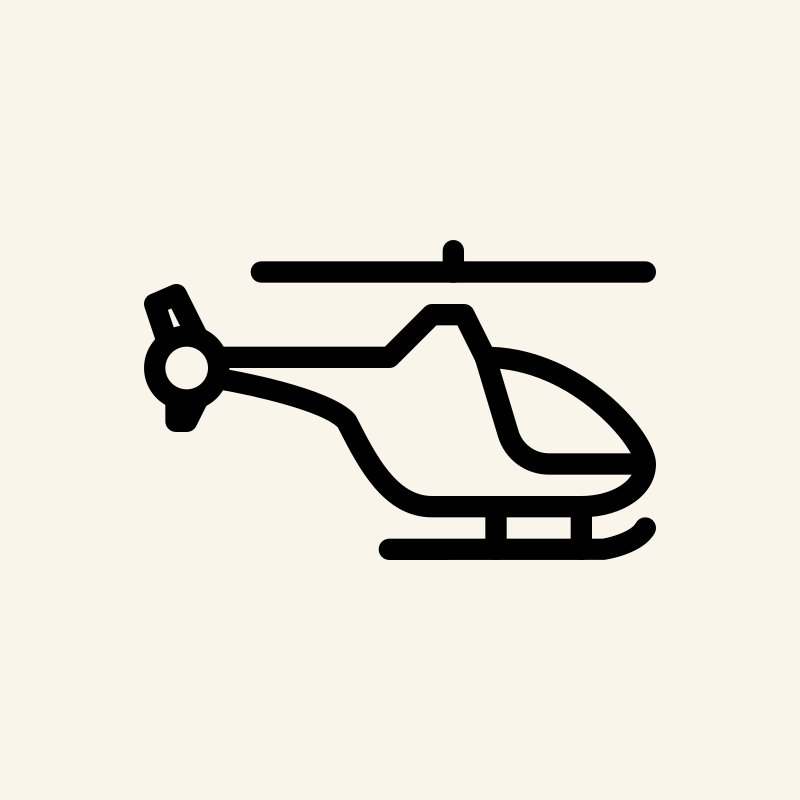 A five-day pass to the legendary bike park at Whistler Blackcomb will run you just under $300. That's five days of classic jump trails like A-Line, Dirt Merchant, and Crank It Up, or more techy trails like Schleyer, where the Mega's maneuverability shines.
Want a more elevated experience? You can get to da choppa with a helicopter shuttle straight to the top of Whistler's most remote alpine singletrack. AlpX offers flights to the newly-constructed Hidden Peak singletrack for just over $1,300 – that's the price for a group of five, so pick your four favorite riding buddies to share this once in a lifetime heli-biking experience.
Don't forget to spend some time exploring the trails maintained by WORCA, including the legendary Lord of the Squirrels. The Mega Alloy Pro is perfectly suited to make the most of this slice of alpine singletrack heaven.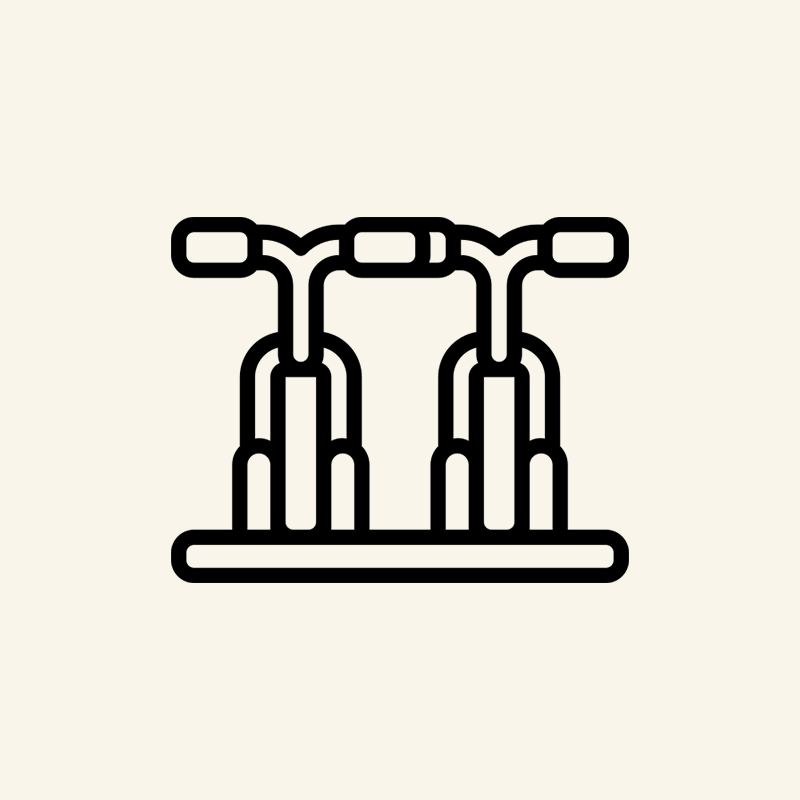 Are you still carrying your mountain bike to the trailhead on the same old wobbly, rusted-out tray-loading hitch rack that you've had for over a decade? Well, don't let us stop you. But if your gear needs to be refreshed, it might be time to upgrade your rack. The new 1Up Recon Rack ticks all the boxes for a vertical shuttle-style rack.  
If you don't need to shuttle the whole crew, check out the Rig'd Supply RambleRack. This is an overbuilt, USA-made hitch rack that will secure your Mega Alloy Pro over the harshest terrain as you seek the next thrill. Plus, it just looks cool.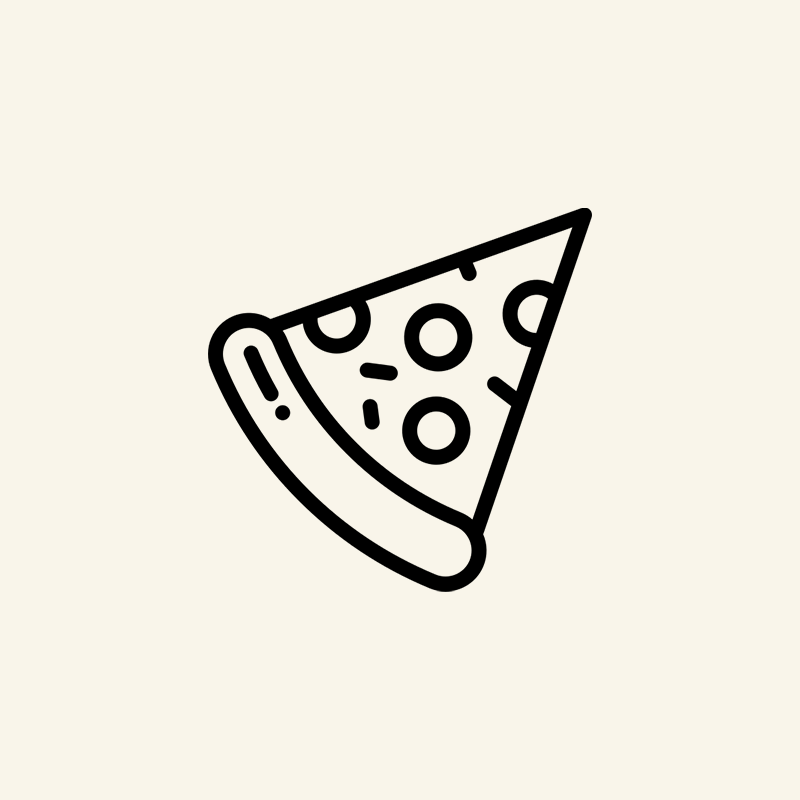 Studies have shown that there's nothing better after a day of hitting the hero dirt than a fresh, handmade Neapolitan pizza. It's even better when you make it yourself using your new Gozney Dome. We're predicting plenty of woodfired pizza parties in your backyard throughout the year.  
We all know coffee and riding go hand-in-hand. It's life juice, after all. The average price of a Latte is $3.64. That means you can get one latte every day for almost two years with those savings!
These are only a couple conversation starters for how to spend the money you've saved by getting a Mega Alloy Pro. Any other "life upgrades" you can dream up are yours for the making. The sky's the limit! 
* Right now we're having our End of Summer Sale, which means the Mega Alloy Pro is now more affordable than ever. Hit the button below to get a killer deal on our top-spec alloy enduro bike.
---