Nukeproof at the Northwest Tune-Up
Join us for three days of bike demos, skills clinics, live music, tasty food trucks, awe-inspiring art, refreshing beverages, and lively group rides amidst the lush forested mountains of the Pacific Northwest. That's right, we're going to the Northwest Tune-Up Festival on July 14, 15, 16 – and we'll be bringing a full off-road demo fleet.
We'll have Scouts, Reactors, Megas, Gigas, and Megawatts available. Remember, demos are first-come, first-served – so make a beeline to our tent to make sure you get to test out the mountain bike of your choice on Bellingham's legendary trails.
If you're wondering where to ride, here are our trail pairing recommendations for some of the best trails on Galbraith and Chuckanut (just a short shuttle away from the venue and legal for eMTBs).
The Scout is a chunk-crushing hardtail that will absolutely chew up the double rollers and tabletops of a fast flow trail like SST, one of the best-known trails on Galbraith. Open it up and let the Scout eat!
The Reactor is a nimble and speedy trail bike that will dart over the roots and dive into the quick corners of the fun and technical Happy Hour trail on Galbraith.  
The enduro-focused Mega loves to play rough, and Evolution (also called Evo) can dish it out in spades. Fortunately there's plenty of fast flow and technical features, including ladders and drops, to keep things spicy.
The Giga has the manners of a downhill bike. Pair that with the fast and super-steep rooty chunk of Spacewolf and you're sure to get a thrill. This is a true black-diamond trail, with lots of exposure. Giga can handle it – can you?
The Megawatt is the perfect match for this classic Chuckanut trail duo. Be prepared for lots of natural chunk and rock drops that this long-legged pedal-assist beast will soak up.
We are especially eager to enjoy a full-scale music and arts festival alongside a mountain bike festival. There's a stacked line-up for music fans of every genre: we've got the legendary funk/jazz/R&B of Galactic, the fun indie dance-pop of STRFKR, the classic big-beat electronica of the Crystal Method, the rootsy Americana of the Brothers Comatose, the rocksteady reggae riddims of the Easy Star All-Stars, and much more. Listen to this playlist for a sample of what's in store.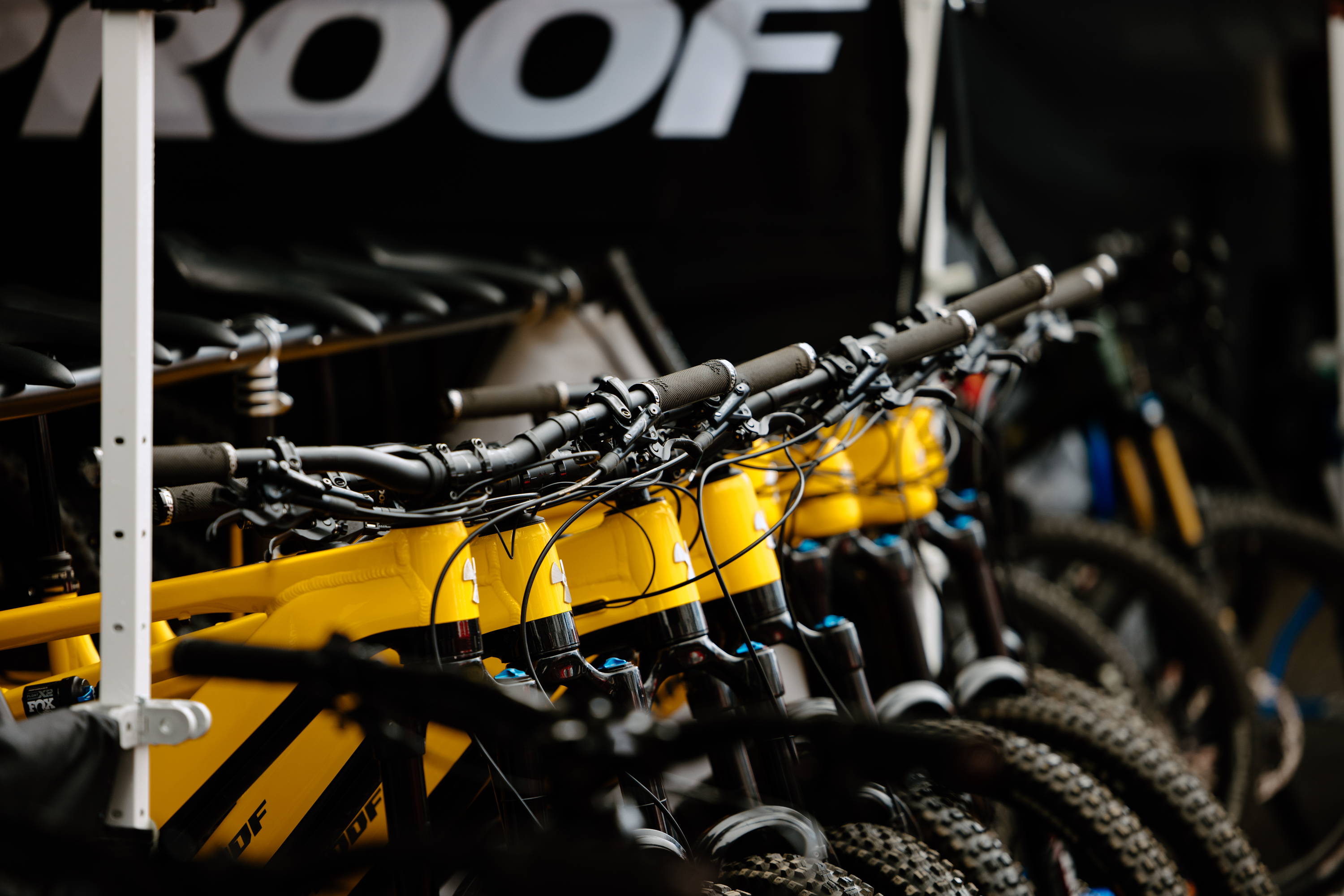 Can't make it to the NW Tune-Up Festival? No worries, Nukeproof's big yellow demo bus is hitting the road this year. Check out our list of events & bike demos we're headed to in the next few months for something near you.
If you'd like to join us in Bellingham, register here. We're looking forward to sharing good times with you on the sweet, sweet singletrack of Galbraith and Chuckanut. See you out there! 
---