Nukeproof Reactor or Mega: A Mountain Bike Head to Head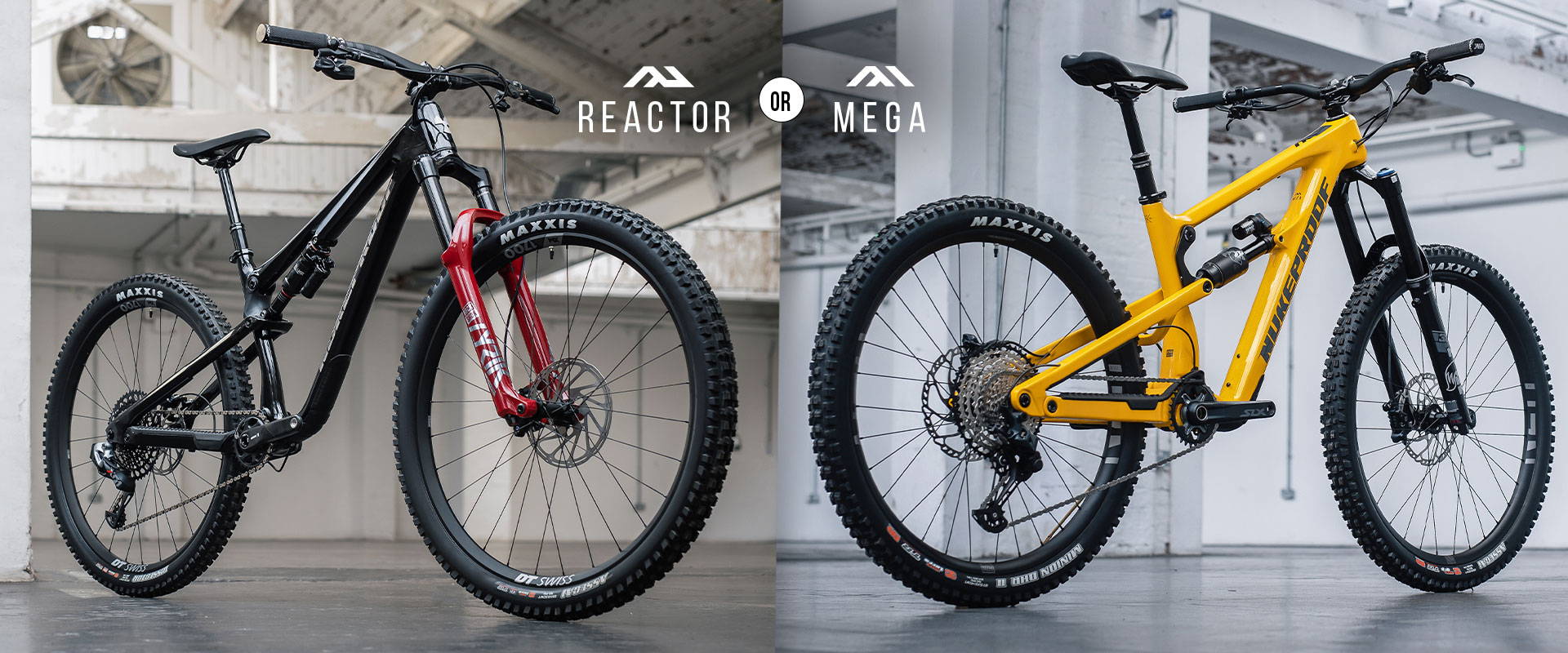 The all-day capable Nukeproof Reactor or the chunk-crushing Mega. Which mountain bike is going to suit you best? That's a tough question. To get to the bottom of it, start by asking yourself: What type of rider are you, and what type of trail will you spend most time on?
Although they don't look all that different from each other on a computer screen, the Reactor and the Mega are designed and built for very specific types of riding and terrain. Let's compare and contrast the two to figure out which model might suit you best.
The Everyday Trail Hooligan
The Reactor is our aggressive mid-travel trail bike, made to be quick on the climbs and sure-footed and playful on the descents. Available in a 27.5 wheelsize (140mm rear/150-160mm front travel) or as a 29er (130mm rear/150mm front travel). 
The Thoroughbred Enduro Racer
The Mega is our burly EWS podium topping long-travel machine, made for total confidence and predictability when holding your line at race pace. Available as a mixed-wheel bike (165mm rear/170mm front travel) or a 29er (160mm rear/170mm front travel). 
---
Although the shock orientation is different, both the Reactor and Mega use similar four-bar Horst Link suspension systems. Both bikes are available in either aluminum or carbon frames. In carbon, both Reactor and Mega frames are constructed of unidirectional woven carbon fiber that emphasizes durability and stiffness, resulting in point-and-shoot handling.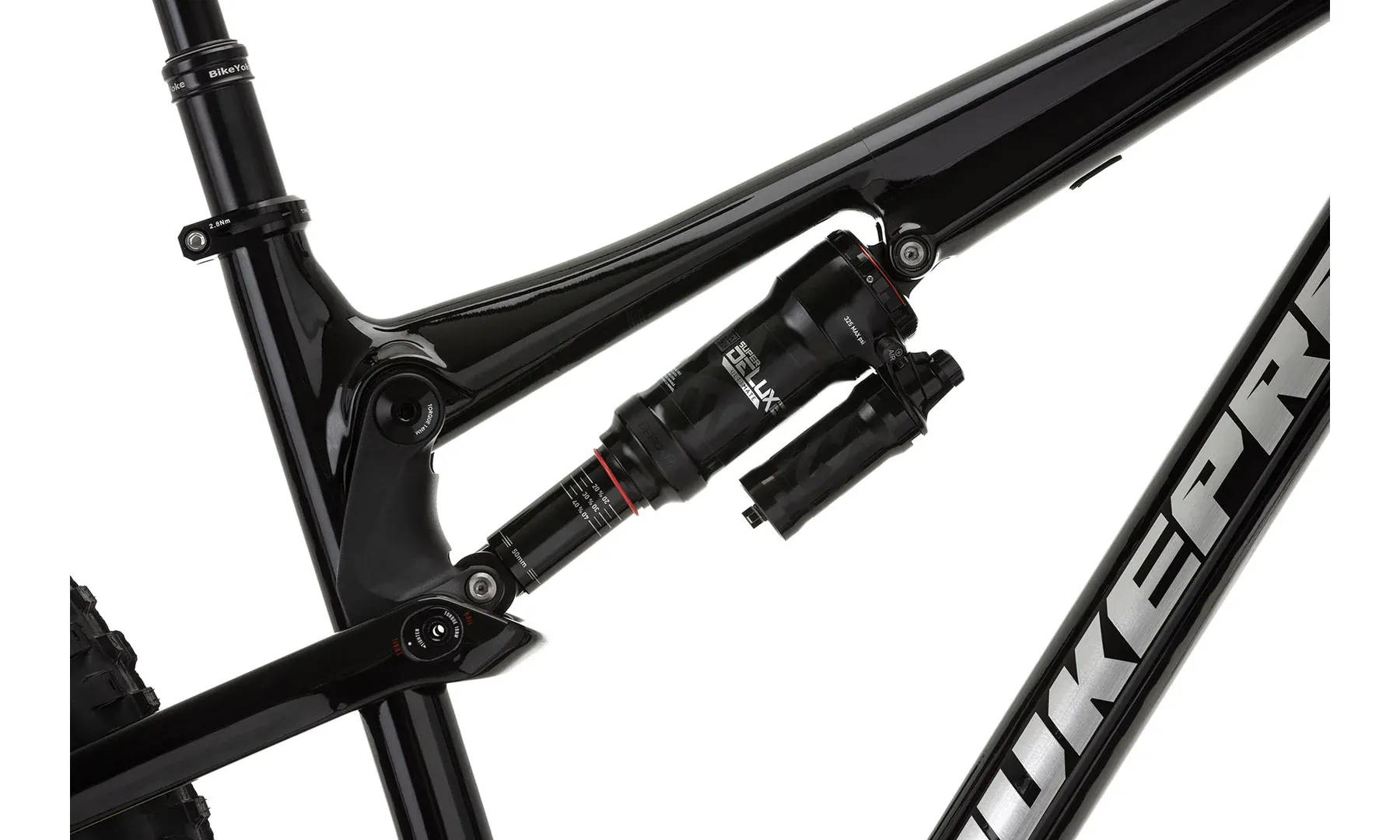 TOPTUBE-MOUNTED SHOCK on the Reactor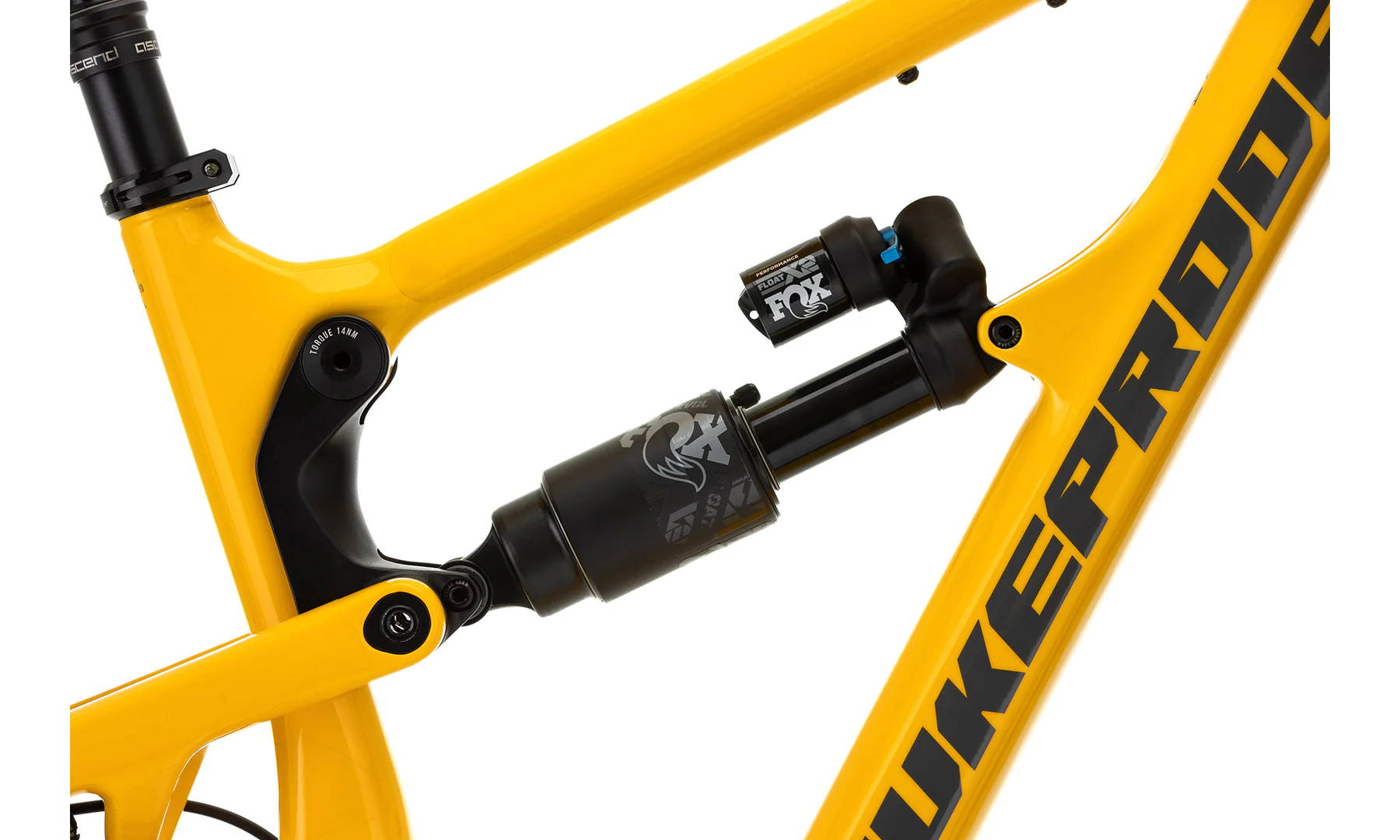 DOWNTUBE-MOUNTED SHOCK on the Mega
---
The Reactor alloy frame is constructed with triple-butted 6061 aluminum alloy with seatstays molded from carbon fiber, whereas the Mega alloy frame utilizes a full 6061 aluminum alloy frame throughout. The Reactor features a flip chip which allows you to adjust the geometry from Trail to Rail mode, whereas the Mega is always in full "rail mode".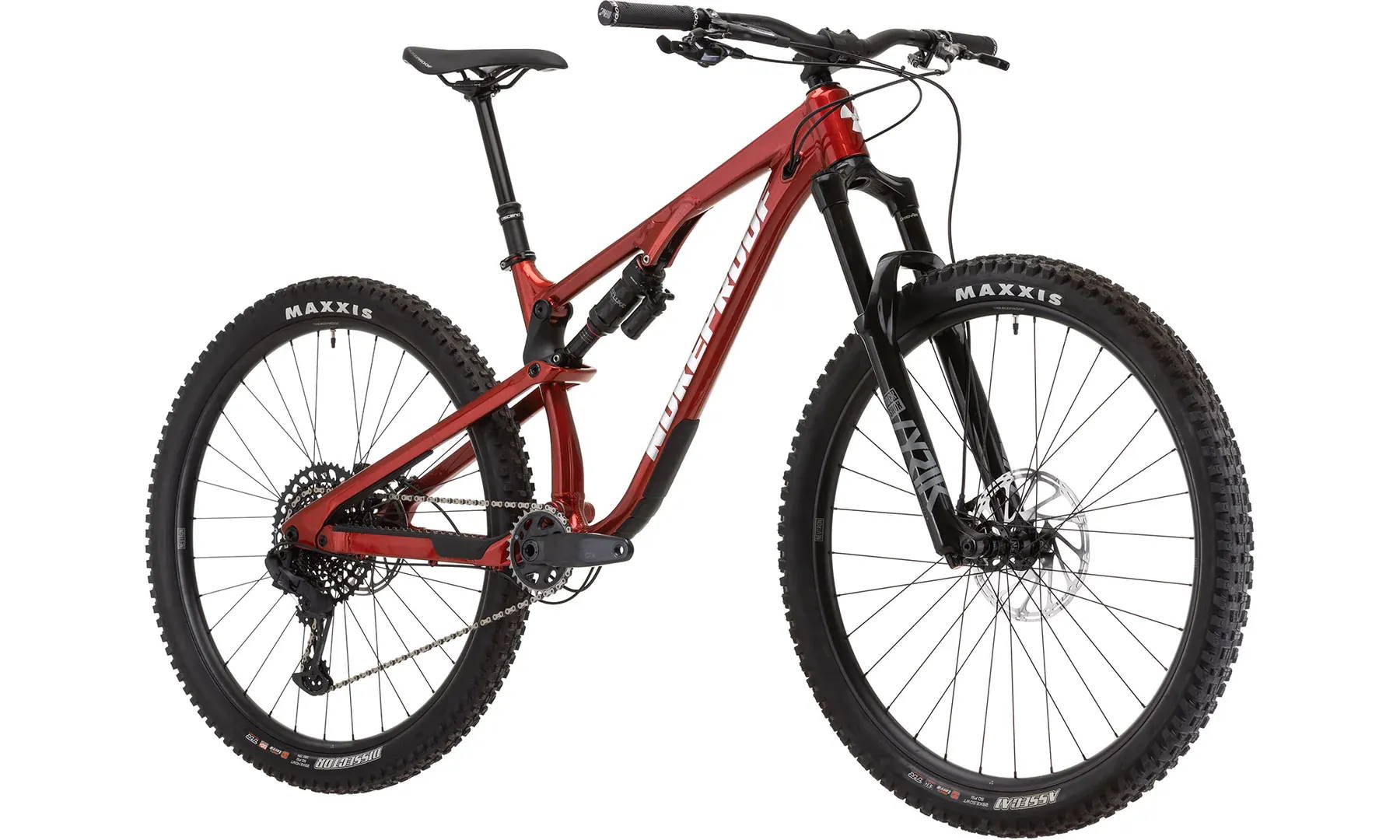 REACTOR ALLOY 290 WITH CARBON SEATSTAYS
Mega ALLOY 297 WITH ALUMINUM SEATSTAYS
---
The most important thing to consider when choosing the right mountain bike is where you'll be riding. Let the terrain help you choose the right tool for the job.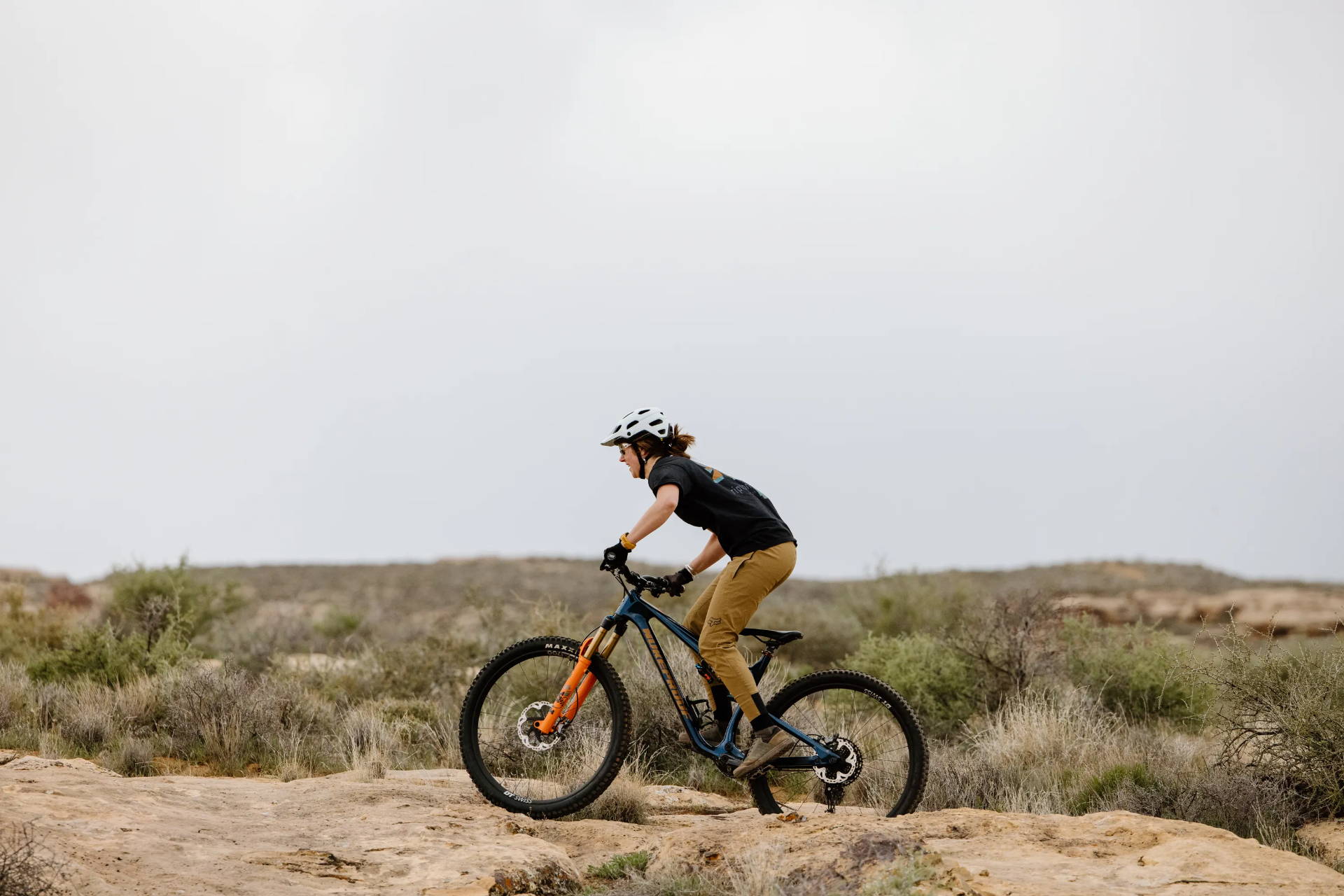 If you're looking to do big days or ride a wide array of terrain, the Reactor may be the move. It's a great climber that really comes alive on rolling terrain. If you're looking for one bike to ride it all, then the Reactor is your jack of all trades.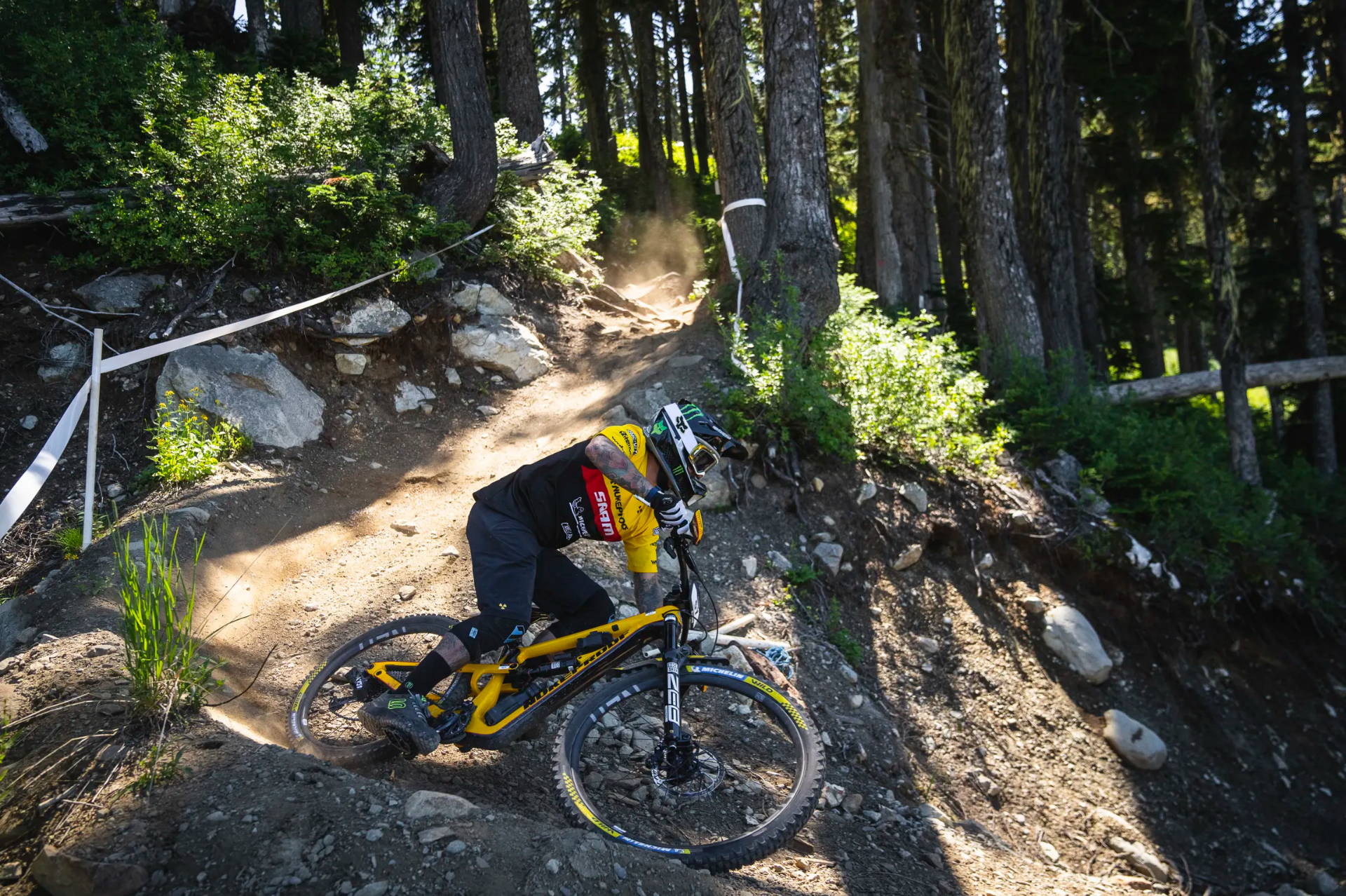 If you don't mind pushing a little extra squish up the climb in the name of a good janky descent, the Mega is a gravity-hungry beast. It's also a killer option if you're in the market for a reliable race machine for weekend enduros, or if you live in a notoriously gnarly region.
---
Choosing the right mountain bike for your needs should be easy, but the sheer amount of data out there can lead to total confusion and nerve-wracking indecision. But that's not how it's supposed to be – getting your next thrill-seeking fun machine should be a blast. We want to fast-forward past the bummer part and get straight to that feeling of sheer joy that comes with new bike day. Hopefully this article helps you decide whether the Reactor or Mega is best for you – if you have any questions, contact the Nukeproof Rider Experience team! Hit the chat bubble on the bottom of your screen or tap the button below.
---