Sam Hill re-signs with Nukeproof
SAM HILL RE-SIGNS FOR TEAM CHAIN REACTION CYCLES-NUKEPROOF
Re-Signing the Legend: Sam Hill
"When Sam Hill agreed to join the team for the 2013 season it was a dream come true.
After personally being a huge fan of Sam (who isn't?), getting the opportunity to work with him and manage him under Team Chain Reaction Cycles and Nukeproof bikes for the last eight years has been amazing.
Sam is a one-of-a-kind athlete and talent on a bike; the achievements he has accomplished in the sport of mountain biking is second to none – five Downhill MTB World Championships; two overall Downhill World Cup titles; 13 Downhill World Cup wins and three straight Enduro World Series titles all while making it look easy in his effortless, perfect riding style.
It has been an absolute pleasure getting to know Sam over these last eight years as well as working with him in his racing career, gaining more world titles and helping develop the Nukeproof bikes. He has become a great friend and the best team member we could wish for with his easy-going personality and professionalism as well as being the best mentor for our younger team riders."
- Nigel Page, Team Chain Reaction Cycles- Nukeproof Manager
"2020 was a tough year for everyone and we really missed spending time with Sam, but we're happy that he was able to have a year at home with his family in Australia – the first time for Sam since being a young Junior racer back in 2001.
For 2021 Sam is as keen as ever to get back at it against the clock and the mountains on his bike, doing what he does best – WINNING."
-Nigel Page
The full team roster is back for 2021, Nigel Page will once again manage the team. Alongside Sam Hill, the 2017, 2018 and reigning 2019 EWS World Champion will again be U21 Enduro World Champion (2018) Elliott Heap and Irish National Enduro Champion Kelan Grant, joined by Sam's long-term mechanic Jacy Shumilak.  
Nukeproof are proud to continue to support the whole team and will be even more stoked to get back racing between the tape. First up will be a team test camp, where we will get the new 2021 bikes, ride wear and components dialled.
#itsanattitude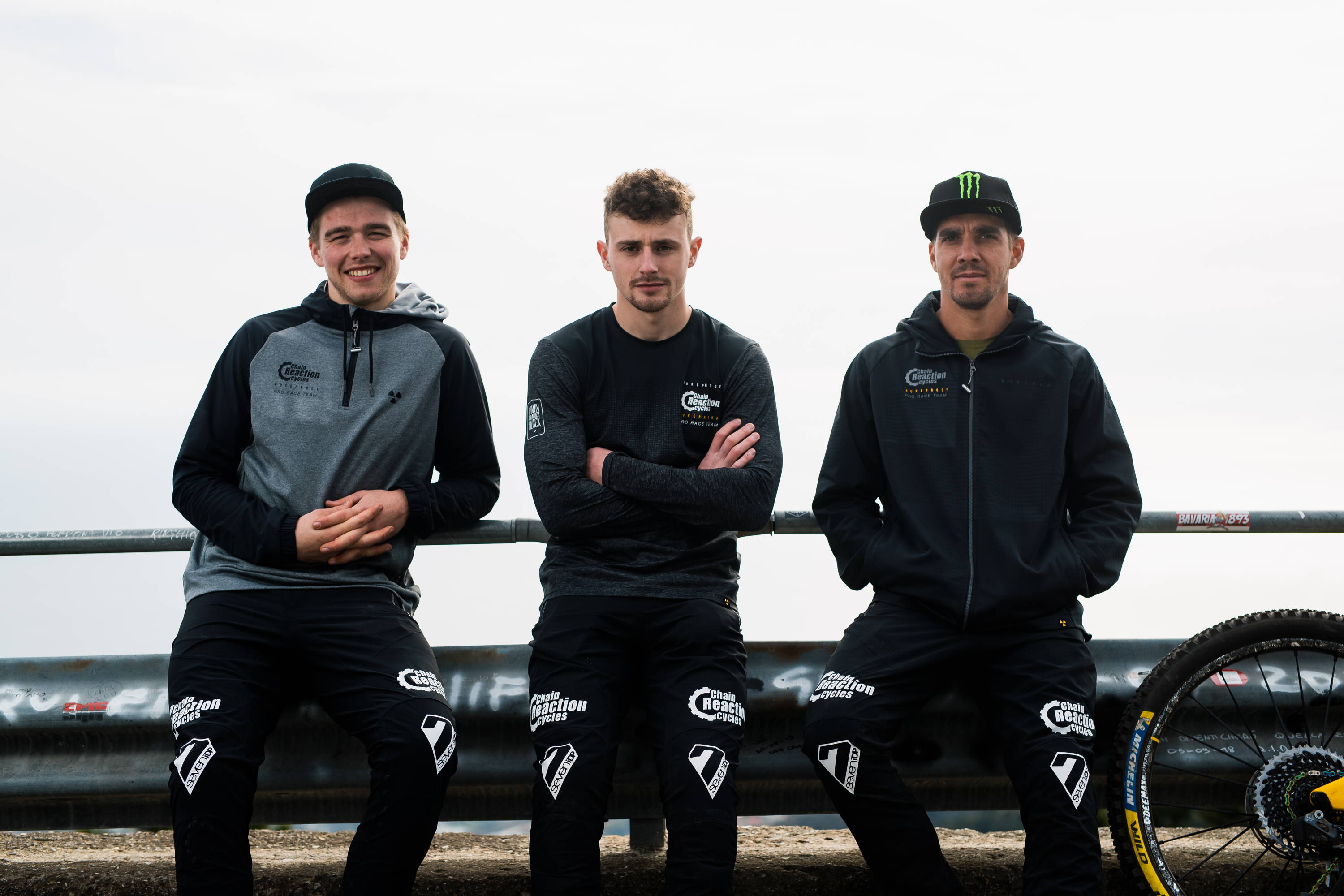 Team Chain Reaction Cycles- Nukeproof
---