Sea Otter Classic 2023: The custom Mario Andretti tribute Nukeproof Reactor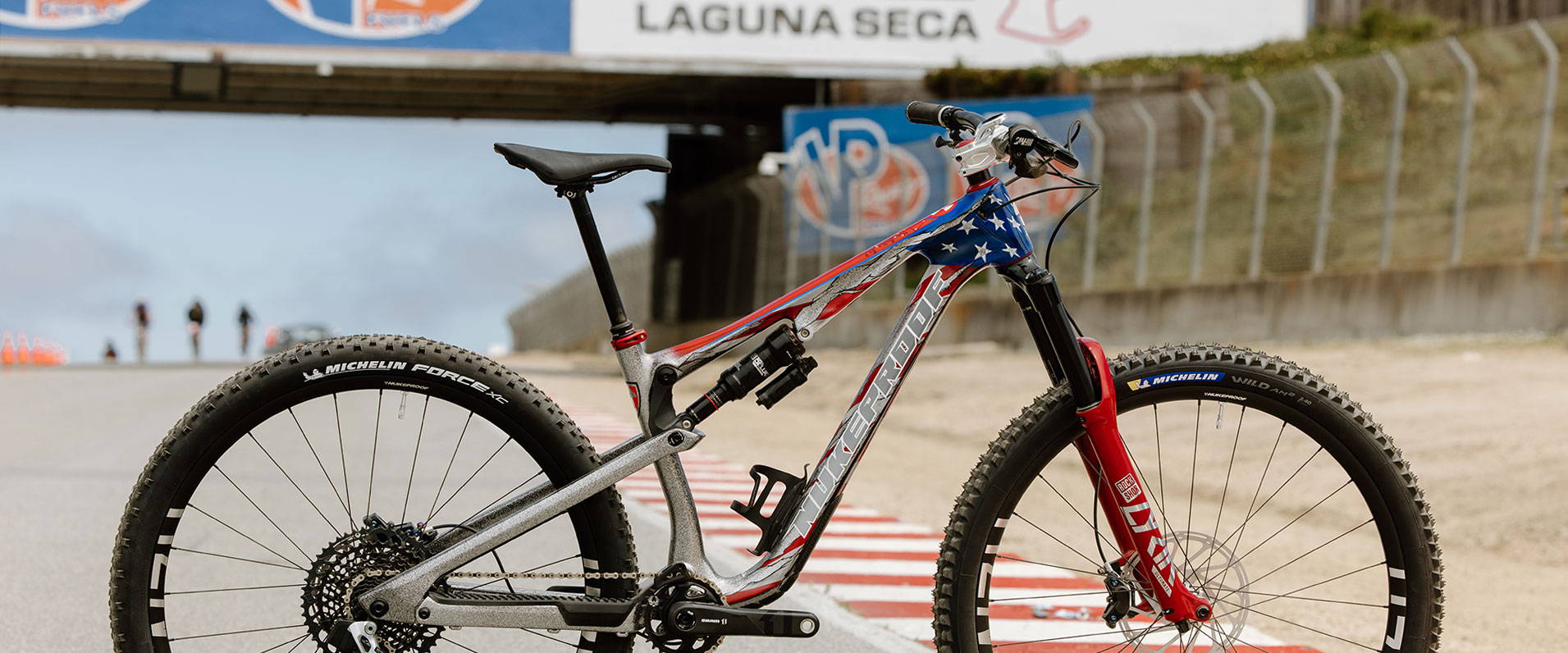 During one week each April, the Northern California cathedral of speed that is Laguna Seca Raceway plays host to the Sea Otter Classic, one of North America's largest bike festivals. Nukeproof was among this year's droves of race fans and cycling enthusiasts that made the pilgramage to Monterey, California, for this year's event.
And we came this year with a bike custom painted to pay homage to Laguna Seca's racing legacy.
The Laguna Seca Circuit was built in 1957 on a portion of the military grounds of Fort Ord. It's original purpose was to be the new home of the Pebble Beach Road Races, an auto racing event deemed too dangerous to be continued on public roads. In the year since its played host to IndyCar races, MotoGP, the American Le Mans Series, and many more. For us in the cycling world, it's sprawling grounds have also served as the venue for the annual Sea Otter Classic which, since 1991, has grown to attract tens of thousands each year.
Nukeproof has attended Sea Otter for a number of years now, but 2023 was a bit of a special case for us. With the launch of our US operations in late 2022, this is the first time we've had a presence in Sea Otter's famous expo featuring our new US-based team.
To celebrate that milestone, and to pay homage to Laguna Seca Raceway's rich racing heritage, we custom painted a Nukeproof Reactor trail bike in a colorway to pay tribute to an absolute icon of motorsport — Mario Andretti.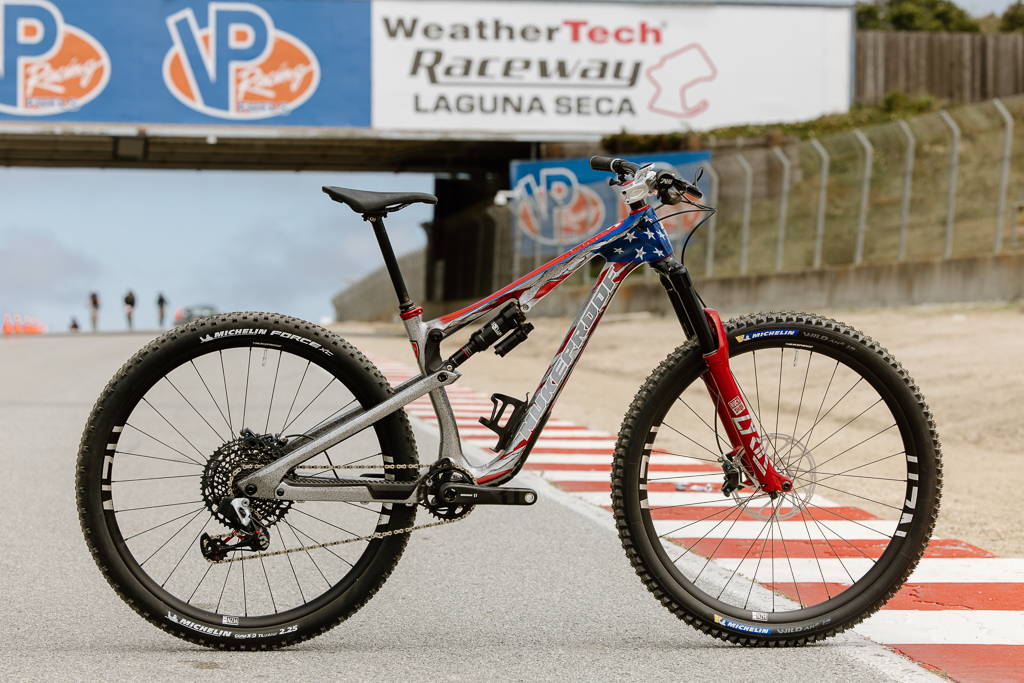 Painted to match Mario Andretti's famous helmet design, the custom Reactor has a distinct American flag theme.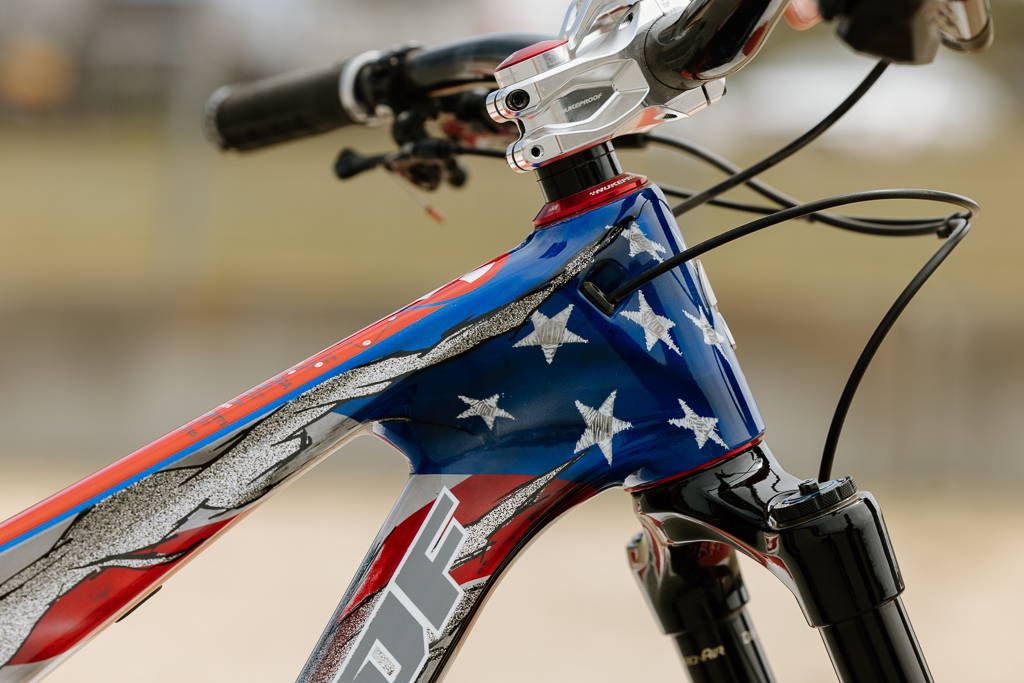 The airbrush work on the head tube is incredible.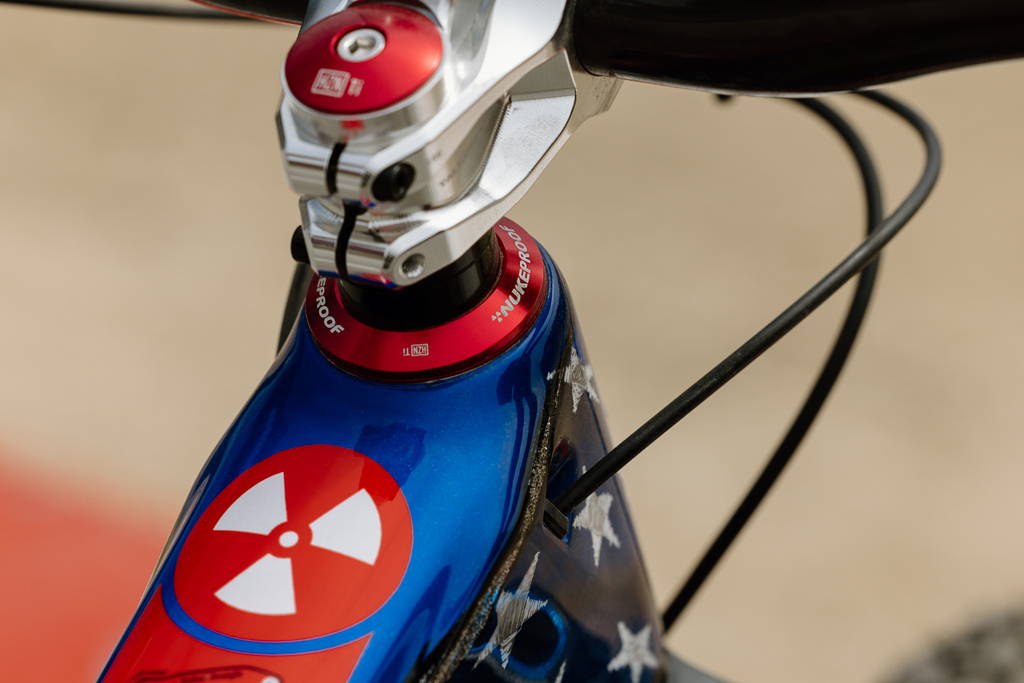 Colormatched headset, stem, spacers and computer mount help tie the build together.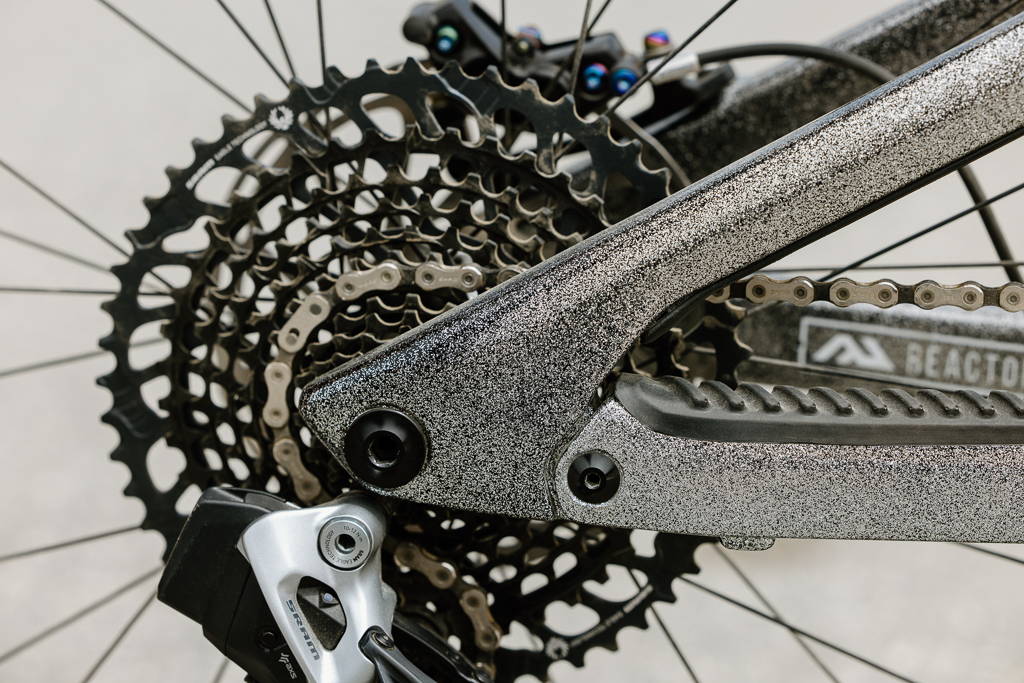 This is where the pictures just don't do the bike justice. That flaky silver look is all sparkle in the sun.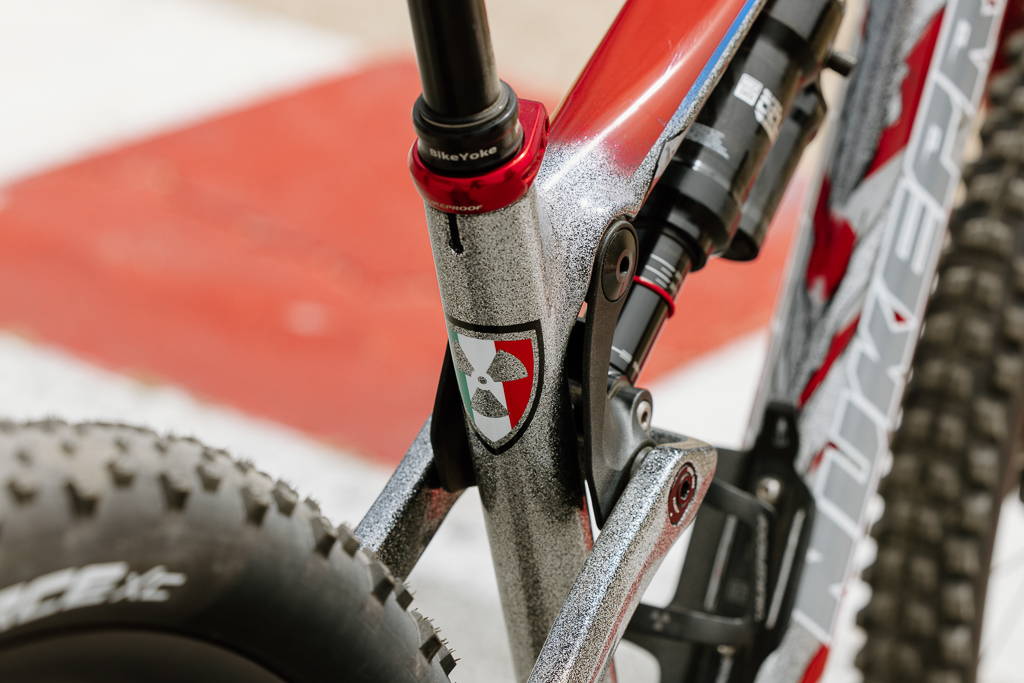 There's some heavy American overtones on this bike, but we can't deny Andretti's Italian roots.
One of the most successful drivers in the history of motorsport and a hosehold name among racing fans and not, Andretti's resume includes the 1978 Formula One World Championship, four IndyCar championships, and he's the only driver in history to win world championship titles in Formula One, IndyCar, and the Daytona 500. He also happens to hold the lap record on Laguna Seca's original Grand Prix Circuit; a blazing fast 0:52.926 set during the 1987 Monterey Grand Prix.
This custom painted Nukeproof Reactor frame has been adorned in a color scheme based on Mario's famous red, white and blue helmet colours. The frame was designed and painted by Jonny Bradley of Elite Refinish, who has proven time and time again that he's a wizard with an airbrush. For those who missed this year's Sea Otter, it's a shame you can't see it in person — photos simply don't do the bike justice.
A special frame needs a special build, and the show bike was assembled with a kit based on our RS production build, but with a few choice upgrades. We replaced all the stock black components with a selection of the finest Nukeproof Horizon components color coded in Red and Silver to match the paint. The build also featured some other special Nukeproof components that will be released soon.  
A huge thank you to everyone that took the time to stop by the Nukeproof booth and visit.
Missed it? Don't worry, the Nukeproof squad will be rolling out to a number of demo's and events in 2023, you can find all the information here.
---