Welcome to Nukeproof, Jonathan Gibbons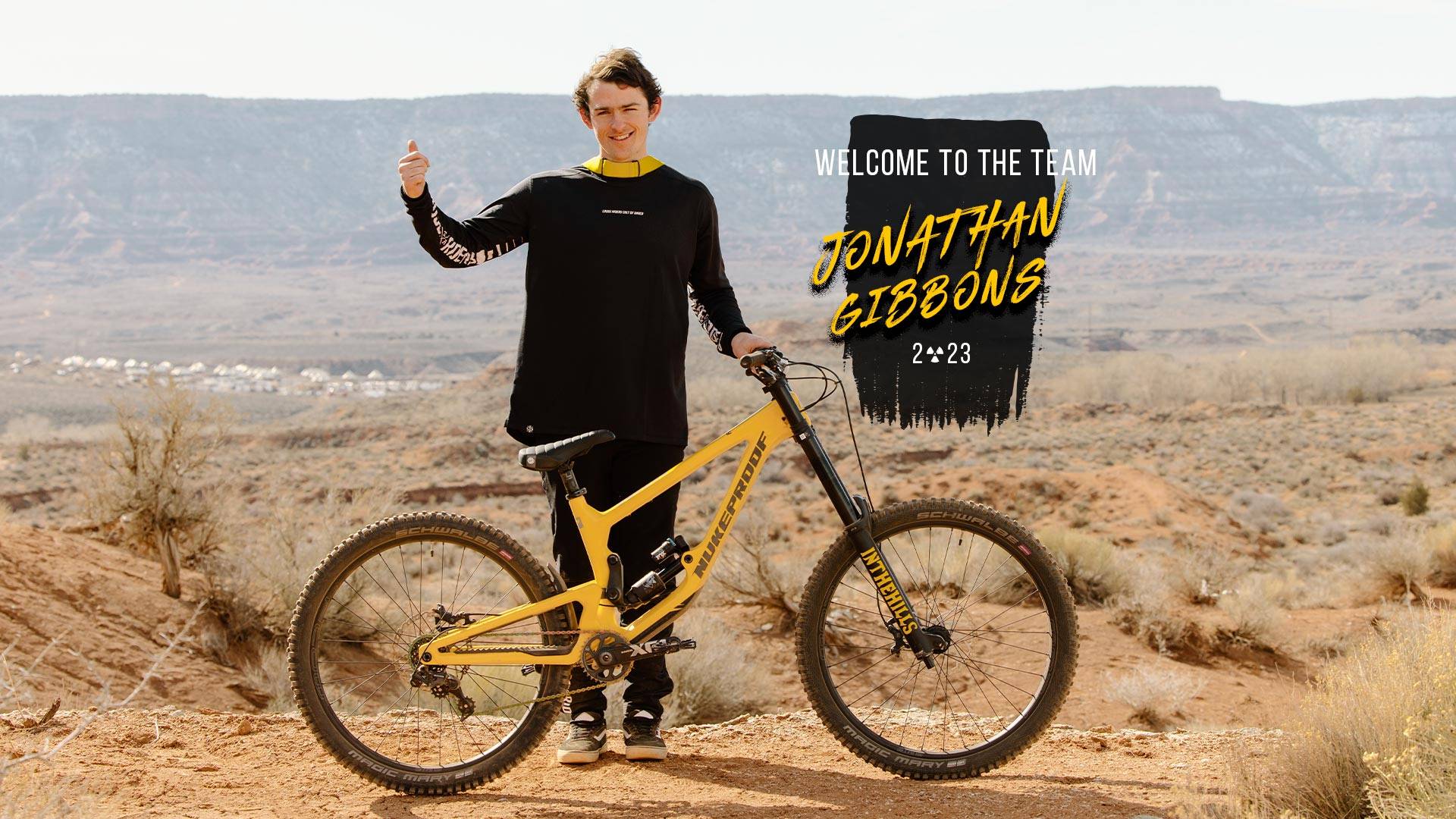 We are massively stoked to announce the signing of freerider Jonathan Gibbons as a US-based ambassador. Since our US expansion in fall 2022, Nukeproof has been laser-focused on supporting riders who seek to progress mountain biking by pushing it to its limits. Jonathan brings unique creativity and attitude to his freeride and slopestyle riding and we look forward to supporting his journey. 
Jonathan Gibbons may not be a familiar name to many mountain bikers, but there's a good chance you've seen him going buck-wild in the desert in his video parts with the In The Hills Gang. Their YouTube videos do more than push the progression of mountain biking with immense sends in the desert – they bring back the chaotic, do-it-yourself, "ballin' on a budget" energy that is the foundation of freeride itself.  
Hailing from Carson City, Nevada, Jonathan is a desert rat who lives to build and session big features with the Gang. He works as a bike mechanic. At 23 years old, he is a young man of few words – Gibbons lets his riding do the talking. He can usually be found digging and sessioning various spots in the expansive desert around Carson City and Reno. 
Jonathan has plans to go big in 2023. Stay tuned to In The Hills Gang for more mayhem and massive features. Welcome to Nukeproof, Jonathan. 
---