What you need for a new frame build
CREATING YOUR DREAM BUILD
YOUR GUIDE TO WHAT YOU NEED TO BUILD A FRAME
Buying and building you're very own dream build from a frame only is immensely satisfying, however at the start you can feel like a kid in a sweet shop! So many choices, with so many options. From fancy colours and finishes tempting you to reach for your wallet, through to different sizes and standards, it can be slightly daunting. To try give you a bit of a steer, we've put together a bit of a shopping list and some things to look out for when choosing your components for your new Nukeproof frame.  
Nukeproof Frame Only- What's in the box to start with?
We offer "frame only" in all models with the exception of MegaWatt, Digger and Cub-Scout), so choose your weapon to suit you!
All Nukeproof frames come supplied with a rear shock (unless its a Scout hardtail), suitable Neutron Headset, seat clamp and Sram Maxle. In the frame box look out for a small parts box,. This includes all relevant hardware, cable guides/ grommets/ clamps, and anti vibration tubing (black foam tube) if they feature internal tubing. You'll also find guides to the rear shock in this box. Carbon frames will also come with paint protection film fitted to critical areas.
---
Let the shopping commence:
If you starting from scratch or swapping parts it's worth familiarising yourself with; the relevant bike pages on our website, Information on the components that you can swap from your old donor bike or the size you need to buy for the new frame can be found on these pages. We've also included exploded diagrams in the Tech section of our website (click here) that may help with the build (and future maintenance).
You've got your frame now what else do you need?
Frame
Drive train
Suspension
Fork
Brakes
Cockpit
Saddle
Wheels and Tyres
Small Parts
We will go into each section in a little more detail below:
---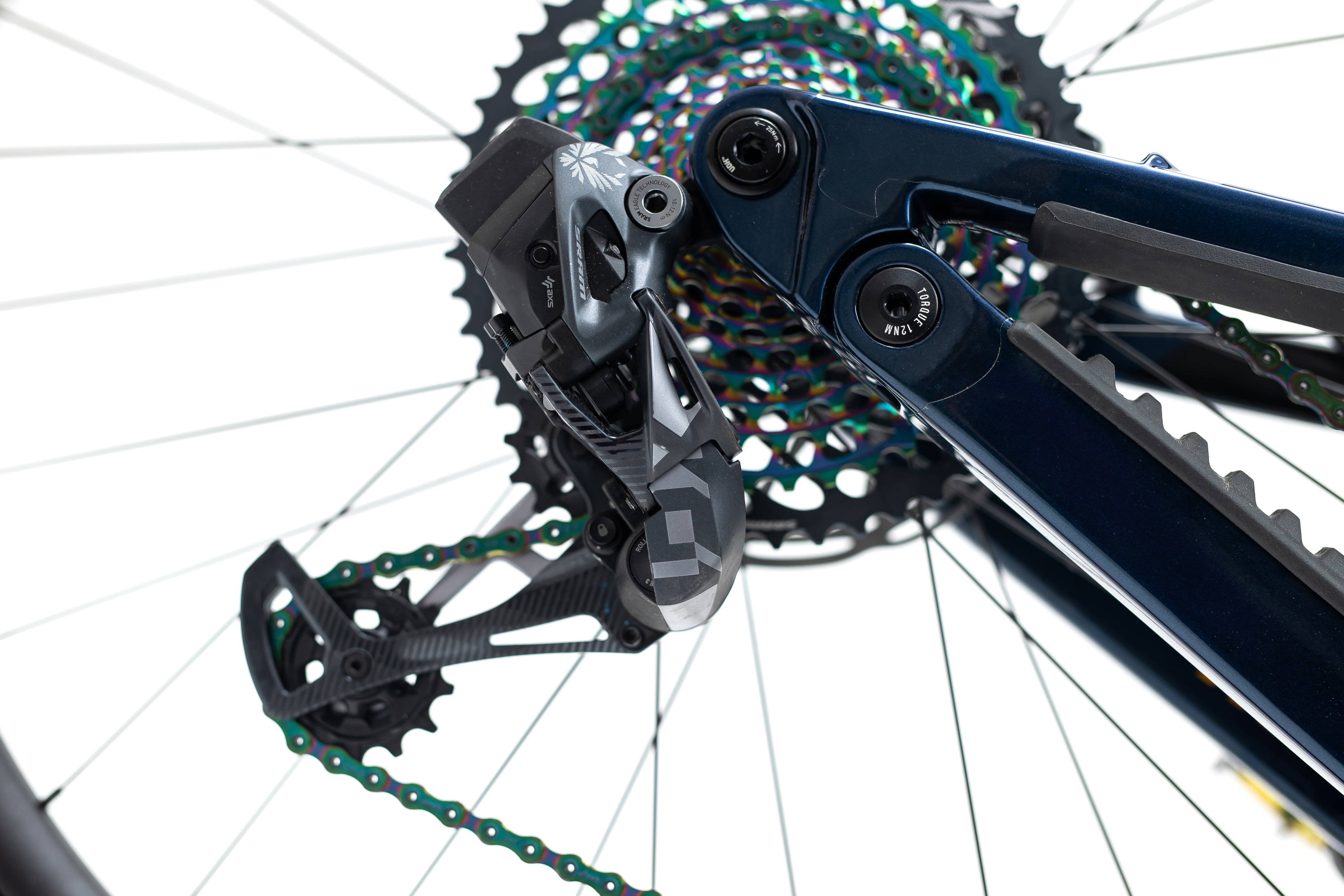 Drivetrain:
Dominated by the big brands; Sram and Shimano, there are a number of choices that match the performance you want to your budget. Both Shimano and Sram offer complete drivetrain "kits" that have most parts you may need, or you can source each part individually.
Derailleur

: Choosing the derailleur will decide on the number of gears of your bike, most "modern bikes" are now 11/ 12 speed using a 1x system (1x= only one gear on the front).  

Shifter: Match this to the speed of your Derailleur
Crank: Most of our trail/ enduro bikes are fitted with 170mm cranks, but you can choose different lengths to suit (165mm or 175mm).
Bottom Bracket; check which type/ size/ thread you need and ensure they are compatible with your cranks- the size/ thread is listed on the Nukeproof bike product page. You can check out the Bottom brackets we offer here.  
Cassette: Make sure you match this to the number of gears on your Derailleur so 10/ 11 or 12 speed.  
Chain-ring (usually supplied with crank from new), but choose to match the number of gears (12, 11,10 speed). The lower the number of teeth the "easier" it is to pedal, but you can spin out at high speeds. Most new Nukeproof's run a 30t on 29" and 32t on 275's in 6mm offset  
Chain: Again ensure that this matches the number of gears you have.
Pedals: No new Nukeproof frame is supplied with pedals, so you can choose between flat pedals or clipless pedals (Nukeproof of course, check out our range here..)
---
Suspension:
All Nukeproof frame kits are designed to run suspension. For trail/ enduro you will need a single crown fork or a Downhill frame a Dual crown fork. All Full suspension frames we supply come complete with a custom tuned rear shock.  
Fork: When buying a fork, try to match the travel to what the frame has been designed to work with. We recommend a tolerance of +/ - 10mm over the listed travel if you wish to change the travel. Its worth considering the offset of the fork you are buying- check the relevant bike page on our site to see what we have designed the frame around. Lastly check the steerer - If your swapping this from a donor bike, make sure it's long enough. Most enduro/ trail bikes use a tapered steerer which matched the headsets we provide. On the Dissents Downhill frame however, we spec. a Straight steerer.
Rear Shock: On all full suspension bikes a custom tuned rear shock will come pre-fitted to your new frame. Our engineering team custom tune each shock to ensure that they suit the suspension kinematics of the frame. If however you choose to change this and buy your own rear shock, check the tune of the shock you are buying. If it doesn't match the tune we offer (as a starting reference at least) you may need to factor in re-tuning the new shock by a specialist. They may also be able to help advise on a custom tune to to meet your riding style.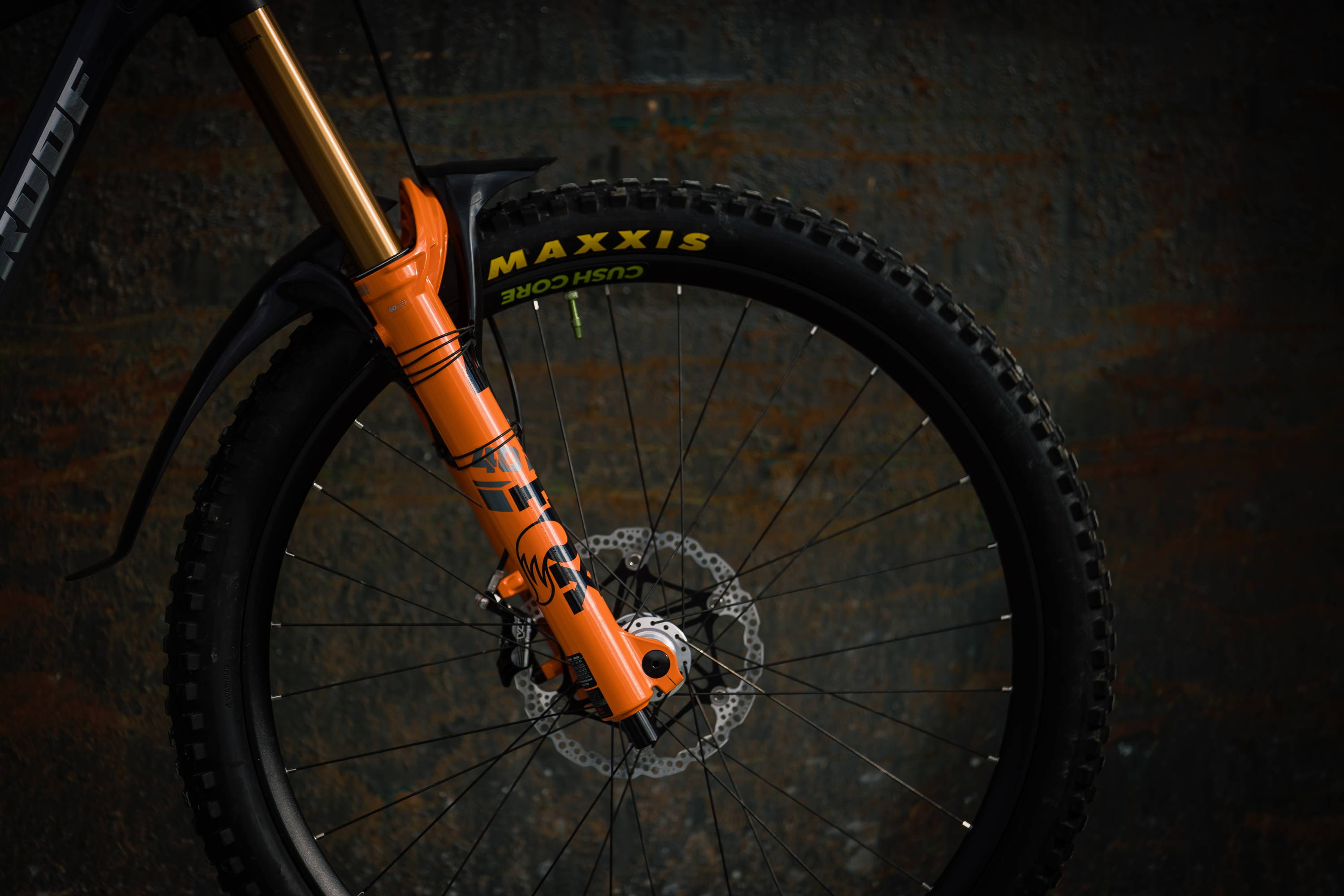 ---
Brakes:
There are a multitude of brake brands from the big brands like Sram and Shimano through to some more specialist options. It's worth considering the brakes that suit the type of riding your doing and the style of bikes you are riding. In general in our spec's we tend to spec. 4-pot brakes to Nukeproof bikes. Whilst these have a slight weight penalty over some of the 2-pot brakes, not many people complain about too powerful brakes when they need them. Parts you will need are:
Brakes: Most companies sell brakes individually as a front or rear option. Whilst looking similar, the level is designed to sit on the correct side of your handle bars and come supplied with brake hose long enough to run to either the front or rear of your bike. Some companies like Sram offer "flip- flop" levers that can be run on either side. Most new brakes will come supplied with spare olives/ connectors if you are required to shorten or remove the hose from the lever to feed it through the frame.
Brake Rotor (x2): Most of our bikes come supplied with 200mm rotors up front with 180mm out back, but this is your build! Bigger discs offer more consistent performance over longer/ steeper runs and an increased power, but have the penalty of weight. Just check what size brake mounts you'll need to run these on the frame and fork.  
Brake Mounts: Check what your fork is designed to run with and also the frame as you may need a specially designed spacer to ensure the brake pads are in full contact with the disc (usually a +10mm or +20mm spacer), some are specifically designed by the brake manufacturer- so be sure to check this. New disc's usually come with x6 T25 bolts per wheel to attach them to the hub (some of the Shimano brake discs have a centre lock system, which requires specific hubs to suit).  
Brake Pads: All new brakes should come supplied with brake pads- Did you know Nukeproof offer a range of brake pads? Click here to check out the range and compounds we offer  
---
Cockpit:
A crucial contact point between you and the bike. Choosing the right parts can alter your feeling and comfort on the bike. Nukeproof offer 3 main ranges of components here, Our premium Horizon and Sam Hill Signature Ranges, plus our best in class, yet wallet friendly Neutron range. Click here to check out all Nukeproof have to offer for your new cockpit
Handlebar: The width of the bar is pretty easy to alter by trimming the ends, but you can chose from different materials, rise (bar height), thickness and shape of bars. All of which can effect the feel of the bike. Our bikes come stock with a 25mm handlebar with width depending on bike size. Please note that Handlebars and stems come in two popular clamping diameters (31.8mm and 35mm- just ensure that both bar/stem match)
Stem: Again, a component that can effect the size and feel of the bike. A longer stem can give you more room on the bike, but also slow the steering response. A shorter stem can speed up the steering, but can on some models make it feel twitchy at speed. On Downhill bikes you will generally need a Direct Mount stem to bolt to the fork crown. Finally, personalizing your cockpit gives you colour options and finishes making your build feel truly unique.
Grips: There is a huge variety of grips out there, from different grip patterns, material, compound durometer, feel, widths and colours.  
Stem Spacers:  The stem spacers fit between the headset and the stem (plus usually one on top of the stem). These allow you to raise or lower the bar height and come in mixed packs or in individually 2.5mm 5mm, 10mm spacing.
Headset: Included in your Nukeproof frame- the Cups will be pre fitted to the frame.
Garmin/ Wahoo Mount: Replacing the top cap with a mount can be a neat option (see left, the Nukeproof Wahoo mount)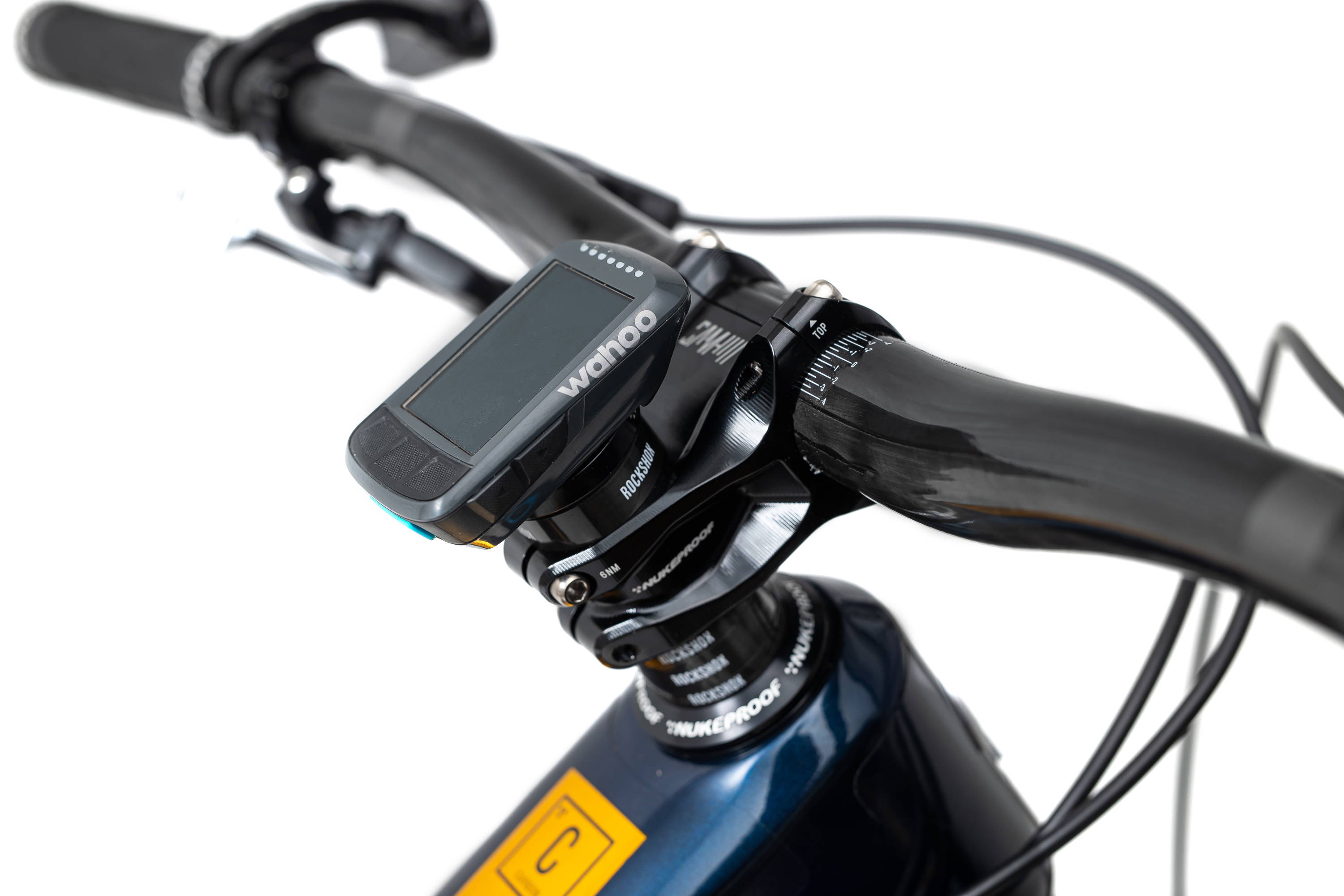 ---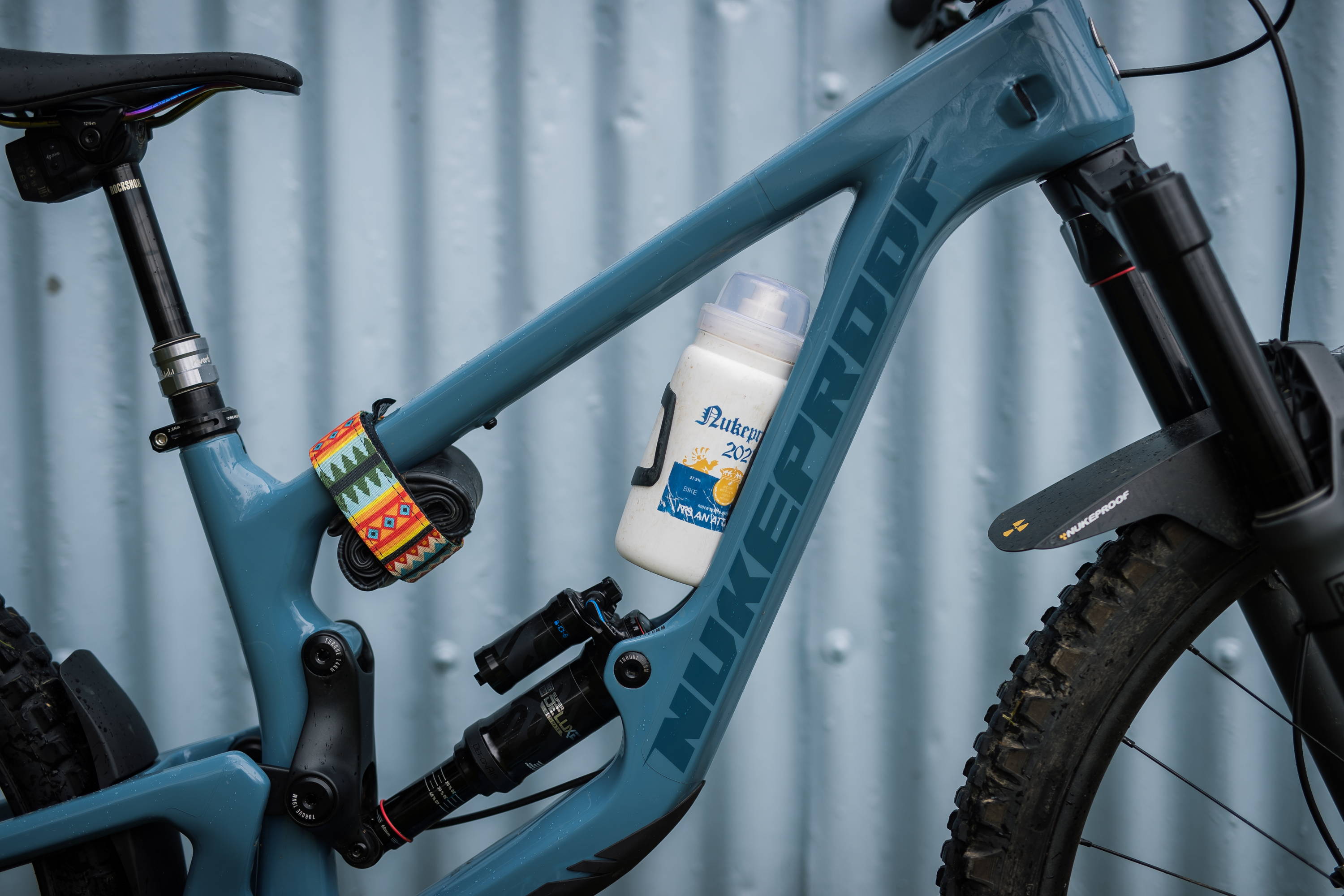 Seating position:
Another key contact area. You are going to spend a lot of time in the saddle on your new steed, so make sure you are comfortable as possible. You also need to ensure that the saddle is at the correct height for you to pedal efficiently. All our frames list a "saddle offset" which may help when combining components to get you the correct saddle height. For athletes like Katy Winton combining a low stack height saddle (Nukeproof Horizon Enduro) with her dropper post allowed her to run a longer 150mm dropper (More than she had before).  
Saddle: These come in various shapes, widths, lengths and materials. Not all posteriors are equal so different saddles will suit riders.  
Seat Post: Most modern enduro/ trail bikes now come with dropper seat posts (they drop on command). Various manufacturers offer these at different price points and offer various degrees of "drop". Double check the width you need -most Nukeproof's are 31.6mm - but check. Also check the maximum insert depth of the chosen post Vs the length of the Seat post you are looking at- this is listed on all our bike pages.
Seat Clamp: Included on all our frame options
Not that your bike has to be all Nukeproof, but click this link for the range and options we offer 
---
Wheels and Tyres:
Most of our bikes run a 29" or 27.5" wheel or an MX set up (29" front 27.5" rear) set up. Click here to check out the Nukeproof wheel range
Wheels (x2): Start by choosing the correct wheel diameter (27.5" or 29"), hub width (142/ 148/ 157mm) and fixing type (All Nukeproof's are bolt through axle, but check the fork fixing also). Hub spacing and fixings are listed on the individual bike pages). After you have the basics you can chose various options; rim/ hub colours through to rim material and different internal widths. For reference most "trail/ enduro" wheels are around 30mm internal rim width and blend strength with weight. If you are going fully custom with the build you can build your own to suit your budget.  
Tyres (x2): A very personal choice, but you will need two of them and they should match the wheel size!
Inner tubes or Valves/ Tape/ fluid (x2): Many modern wheelsets and tyres are designed to be tubeless, saving weight and adding a level of puncture protection. Some wheels are fully set up and ready to roll (just add sealant/ tyres), others may need tubeless tape and valves, check the wheels/ tyres you are buying.
Others: Some rider choose to fit tyre inserts for extra puncture protection (See Nukeproof ARD), but it's not essential for your build, just an option if you ride in rocky/ alpine terrains.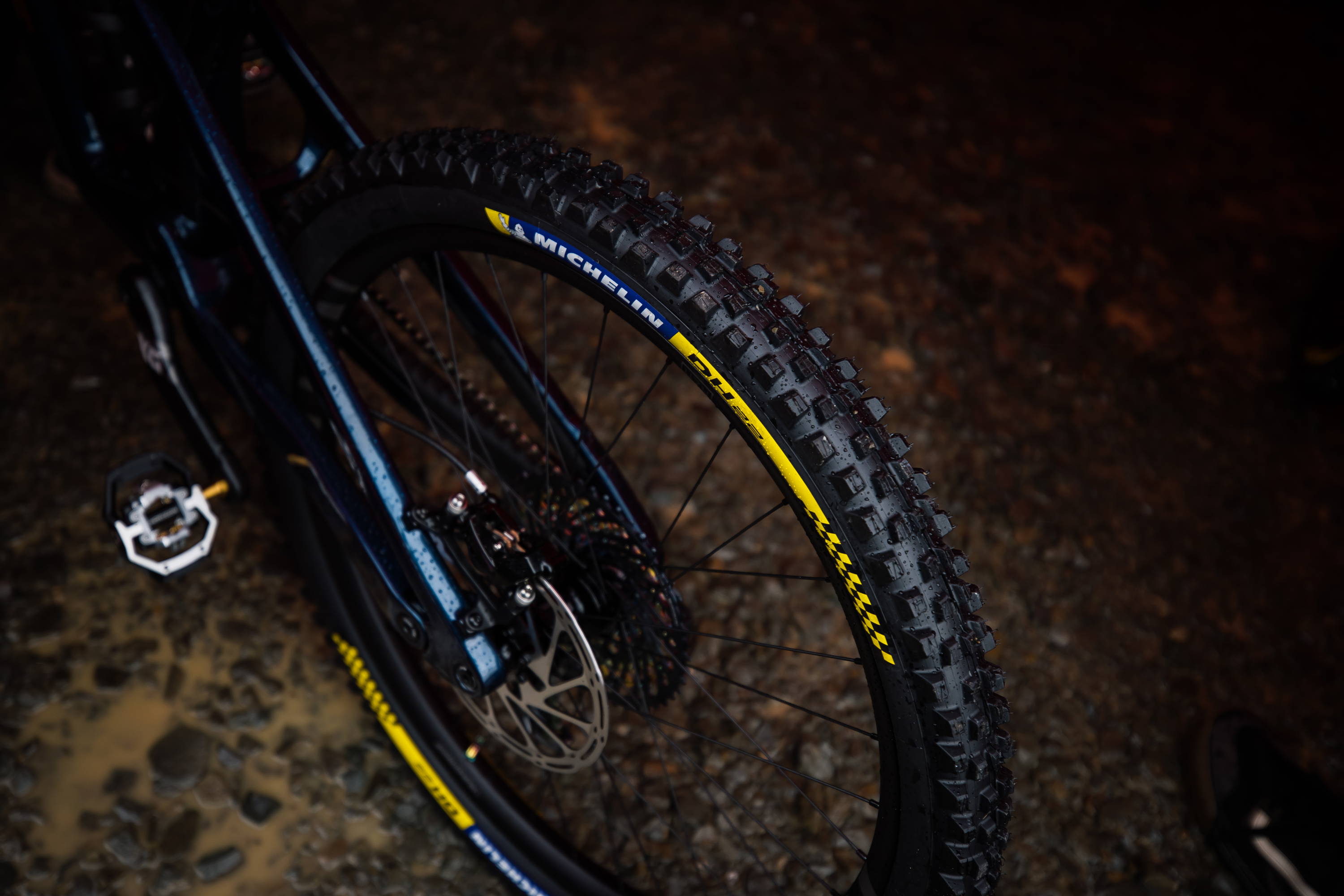 ---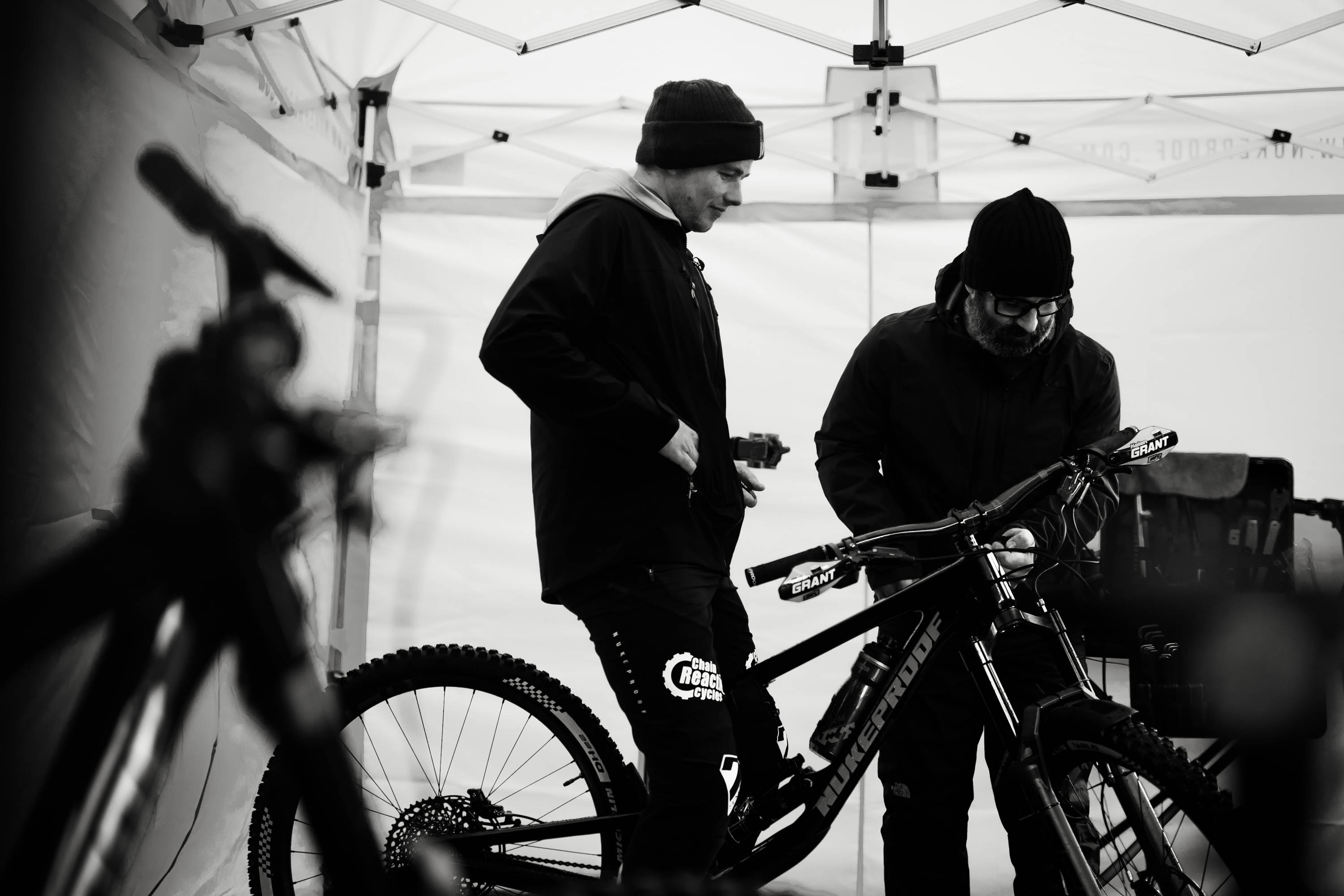 Tools:
After all the big purchases you may need a few small items to get your pride and joy built (if you're not getting a shop to build it for you).
Allen Keys: 2.5mm to 8mm
Cable ties/ Zip Ties: For tidying wires through to attaching wires neatly to the frame clips
Cable cutter
Hacksaw  
Small nose plyers
Torque wrench: Torque bolts down to manufacturers recommended settings
Multi-tool: Always good for on the trails.
Sundries: Tyre Sealant/ chain lube/ brake disc cleaner/ multi-purpose lube
Work Stand: not 100% needed, but can makes life a whole lot easier!
A Good bike shop: Working on a bike is not rocket science, whilst there are many online videos and forums, the experience of a quality mechanic who does this day in and out is invaluable. They just have a way of doing things better! MTB has a great community too so If in doubt ask, you don't want to ruin your new build!  
Other Items:
Gear Cable: Even if your chosen drive train or dropper post comes with inner and outer cable its always good to have spare bit just in case - you will always use it in the future during routine maintenance.
Chain Guide: Despite most x1 drive systems being good, a little bit of security around to ensure the chain stays secure is always good. Nukeproof bikes have a ISG05 tab to make fitting them easy.  
Bottom Bracket tool: For chosen BB
Chain Splitter to shorten the chain
Mud Guard: make riding all year round that bit more pleasurable
Water Bottle: Hydration is important
Water Bottle holder: Some Nukeproof frames come with our Side loading carbon bottle cage
Helmet: Because you only get one head.
---
NOW YOU HAVE BUILT IT, GO GET IT FILTHY!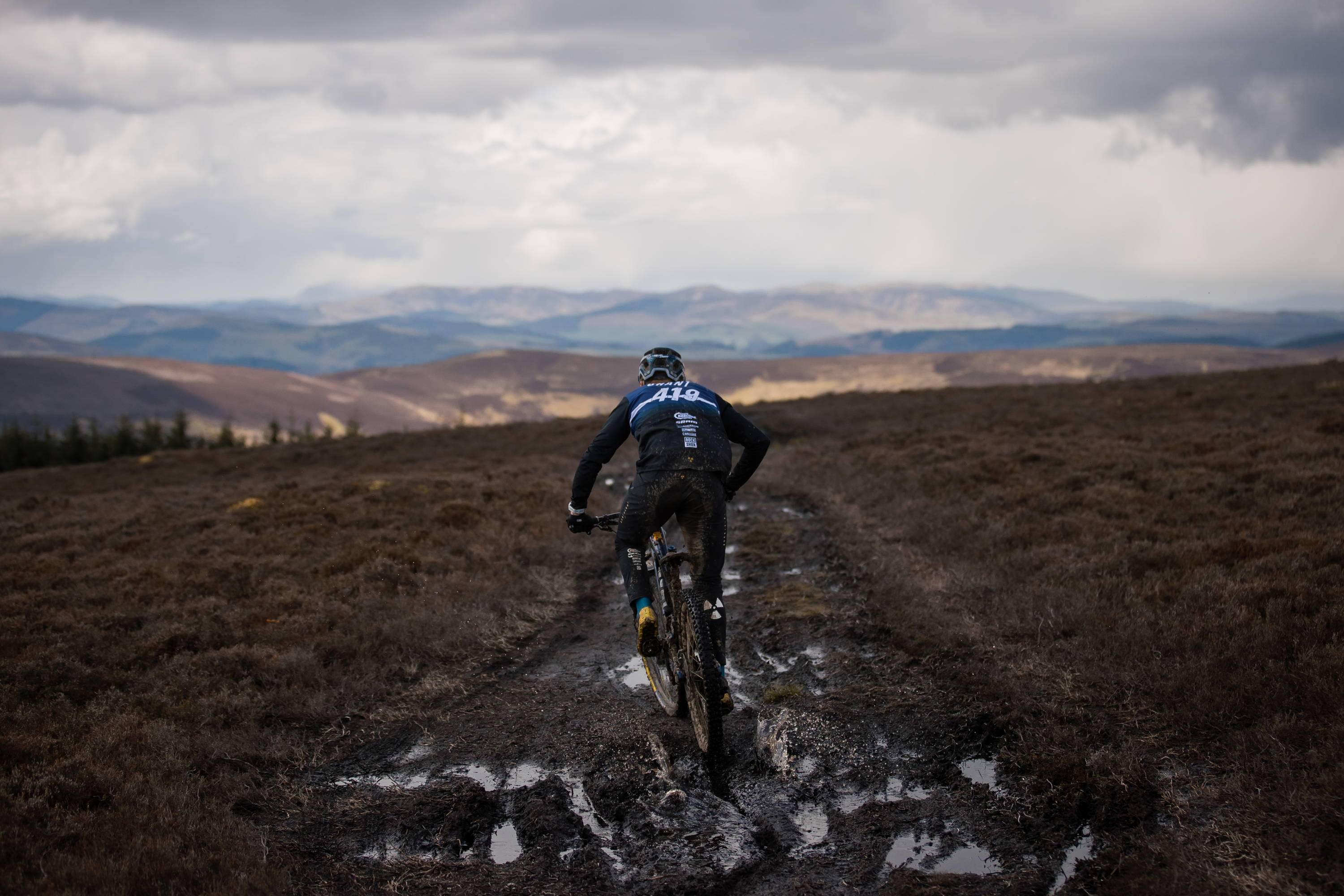 ---
Some Custom Build Inspirations:
---